LA's best damn Happy Hours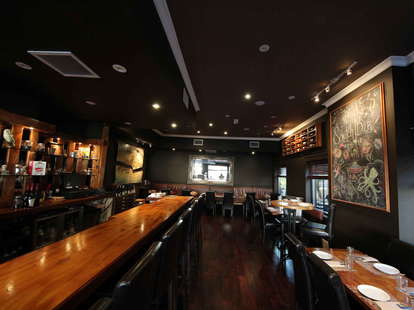 December 21st is going to be the longest night of the year (literally, it's the Winter solstice). Here to help you ensure it also doubles as the Best Night of Your Life, we've got nine of the best happy hours in LA -- because no good/great/best/average/kinda aight night is complete without one of them. Check out our picks below, and make sure to fully map out a perfect evening with our itinerary builder.
Rush Street
Culver City
This long-running sports bar's got a 5-7p happy-two-hours with $7 dry-aged beef sliders and $4 well liquor.
Scratch Bar
Beverly Hills
Happy hour at this gastro-bistro on La Cienega is actually a later-night affair, w/ $3 beers and pork belly taquitos served from 11p-1a.
Scarpetta
Beverly Hills
The schmancy pasta spot in the Montage hotel's got pretty killer post-work eating/drinking cheapness: $4 beers, $8 cocktails, and dishes like lobster croquettes for less than a 10-er.
Corner Door
Culver City
Seven days a week, your favorite Culver City staple's got $8 wings, $7 margs... and $2 Miller High Lifes.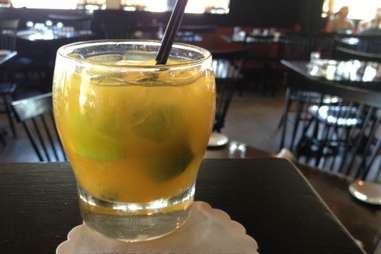 Waterloo & City
Culver City
What is it with Culver City? This critically acclaimed resto'll help keep your wallet light with a $6 cheese plate and $6 cocktails.
Saint Felix
Hollywood
Right there in the heart of Cahuenga's this multi-roomed, high-ceilinged bar that's got a menu-wide happy hour -- 50% off all cocktails, beer, and wine.
Jay's Bar
Silverlake
JB's a strip-mall dive with strip-mall dive HH prices: $3 PBRs, $1 sake shots, and a dropped-price gravy-soaked poutine. Mmm... dropped-price gravy-soaked poutine.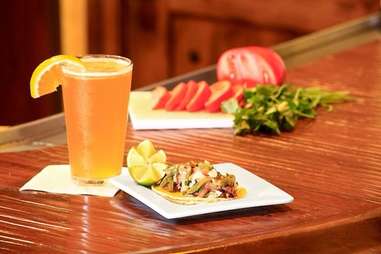 Candela
Mid-Wilshire
From 4-7p, Mid-Willy's resident taco bar takes its prices South of the border, with $3.50 margaritas and $5 chicken taquitos.
Birds
Franklin Village
This long-standing spot between Hollywood and the East Side has a DOUBLE happy hour with half-price drinks from 4-6p and then again at 11p.