At some point early in your dating history, the person you're newly with is going to say, "You know what I could really go for? A nice glass of red wine". And since you have literally no idea where to get one of those, here's your new go-to guide to the best wine bars in LA's most date-y 'hoods.
Atwater Village
The "Cellar" at 55 Degree Wine (address and info)
After perusing the primarily Italian selection of wines at this well-stocked store (hand-picked by the owner on his many trips to Italy), look for the stairwell in the back of the store, which leads to a candle-lit, underground cellar bar with no windows or TVs, and no cell reception. It leaves you at the mercy of a glass of wine (15-20 by-the-glass options) and the prospect of having to actually converse with your date, Instagram-free.
Beverly Hills
A.O.C. (address and info)
While most places close between lunch and dinner, A.O.C. stays open, so the move is to day-date. Head there around 3:30pm, grab a cheese plate or the bacon-wrapped dates with Parmesan, and a glass of wine (they've got 30 by-the-glass options, heavy in bio-sustainable or organic French wines), then snag a spot out on their amazing patio. The name itself is the abbreviation for "Appellation d'Origine Contrôlée", which is the designation given to a specific geographical area and style of winemaking within France.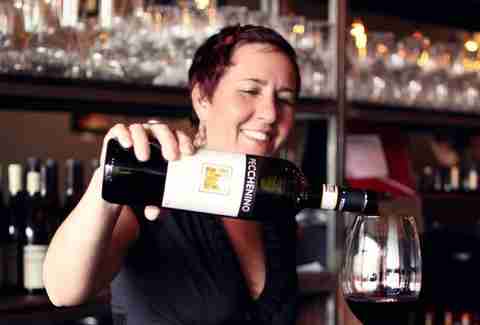 Burbank
Luna Vine Wine Bar (address and info)
It's official: Burbank has a kick-ass wine bar. With 50 vinos by-the-glass ranging in price from $9-$15, there are plenty of Old World and New World options constantly in rotation. The focus is on the wine, but there's also a superb menu of tapas, shared plates, and charcuterie. Grab a pan con tomate along with a glass of red from Spain, and "accidentally" rub elbows with your date -- the space can get a bit tight, but isn't that the point?
Downtown
Pour Haus Wine Bar (address and info)
Oxtail tacos and Lambrusco slushies? YES. PLEASE. NOW. Owner Lorena Poras loves Italian wines, and discovered that some medium-dry Lambrusco she was carrying also made for a powerful adult slushy (sometimes it's good to be all grown-up). The wine list rotates monthly, and the bar doubles as a retail shop with about 100 facings. They'll also open just about any bottle, as long as you purchase two glasses. And if you want to get more involved, every Tuesday at 7:30pm is trivia night, with the winning team getting a discount on their check/bragging rights/probably more slushies.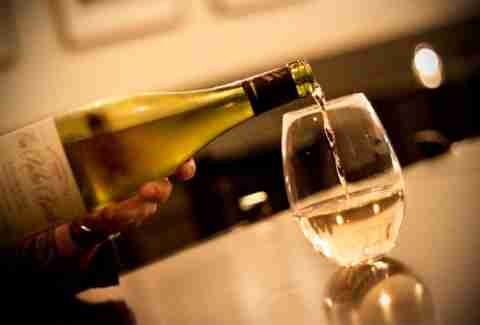 Hollywood
Vintage Enoteca (address and info)
Vintage is a Hollywood wine bar with a sort-of industrial/minimalist vibe, where you can nibble on deviled eggs topped with caviar, and sip boutique wines from Italy or the Pacific Northwest. The place has a decidedly East Coast feel, making it a reliable stop for any Dukes of York and ex-pats from NYC. They've also just opened Vintage Wine + Market, a retail shop at 3300 Overland Ave in Culver City, following the same philosophy as the bar: boutique wines and small producers with an emphasis on affordability.
Glendale
Left Coast Wine Bar & Gallery (address and info)
Bad idea: strollers and screaming kids at The Americana. Good idea: art, vino, and live music, which happens seven nights a week ACROSS from The Americana in the upstairs loft at Left Coast Wine Bar. Order up some olives and artichoke dip before delving into their global wine list, which runs deep with California gems from Lodi and Paso Robles, as well as some baller bottle options from Sta. Rita Hills.
Mid-Wilshire
3Twenty Wine Lounge (address and info)
Sandwiched between LACMA and Larchmont, this casual, metropolitan wine bar is a family-run operation with a global wine list that focuses on the quintessential interpretations of each wine from that region, be it a French Burgundy or a Cali Pinot. The patio is the big draw, as are the comfy antique armchairs positioned near a row of enomatic wine dispensers showcasing about 40 wines that rotate on a regular basis, often sporting a theme (Grenache from Southern Spain, Australia, France, and the US!), so you can taste your way through that grape and gain an understanding of different styles. Don't leave without ordering the arancini -- two good-sized rice balls stuffed with goat cheese and Spanish chorizo.
Los Feliz
Bar Covell (address and info)
Easily one of the best wine bar experiences in all of Los Angeles, co-owner Matthew Kaner and his well-groomed ginger beard are actively behind the bar most nights, and he'll sell you on the esoteric varieties (like Tannatt and Lemberger), plus small-production gems from around the world with a focus on California Central Coast, French, and Italian wines. Ordering is forcibly social and takes place under the "Order Here" sign, which is a big positive because they'll get you talking about wine while leading you through a few pours, until settling on something you'll actually like.
Santa Monica/Pasadena
Bodega Wine Bar (address and info)
With two locations boasting the same menu and setup, you could play out similar consecutive first dates without feeling the shame of showing up at the same spot with a "new" friend the next night. The good news is that this is a wine bar for wine drinkers, not tasters and talkers, so there's no chatty staff asking if you get the "beetroot and huckleberry". There's some offbeat juice on the list -- not the same stuff you find at Vons or Albertsons, but nothing uber-rare, and most wines are under $50 a bottle, or $8-$12 a glass.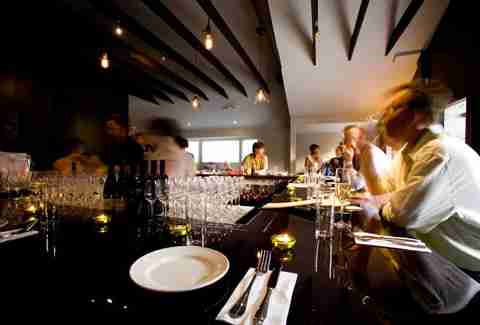 Silverlake
Barbrix (address and info)
Barbrix is a solid Eastside wine bar with a hefty food menu, plus the place is literally built into a former house with a great patio, so there's quite a "homey" feel. Wines are brought in a couple cases at a time, and once they're plowed through, it's onto something else. Claudio, the owner, is a big fan of Grüners and Rieslings as well as Nebbiolos, so look for those options by-the-glass, and go on Thursday nights when they go bonkers with "Pasta Palooza" specials.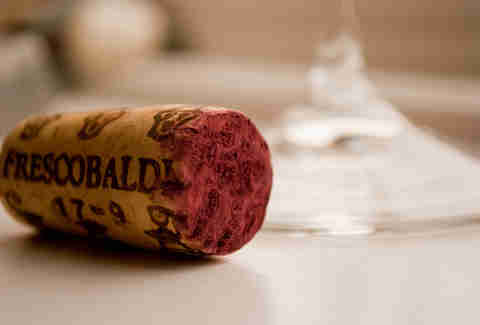 Toluca Lake
Vendome Wine & Spirits (address and info)
Yes, this is a liquor store, but tucked away under an old-school awning is a wine bar, which is open Monday through Saturday with a menu that changes daily. It feels a little like tailgating, somehow. Occasionally, they'll host a "Wine & Vinyl" night where you can bring your own records or rummage through their old-school collection.
West Hollywood
V Wine Room (address and info)
Pull up a stool at the V-shaped marble bar and ask for "Mikey" -- he's the owner, and he personally knows all the dudes and dudettes who make the wine sitting on his shelves. Everything is tiny production, micro-winery stuff, and the best part is that you're in for total discovery -- chances are, you and yours have never heard of any of the wines (chances are, that's true everywhere, but especially here). Flights are the way to go, and the staff will load you up on winemaker history along with generous pours.
Venice
Venice Beach Wines (address and info)
This neighborhood beach bar is anything but laid-back -- it's hopping most nights with a wildly attractive crowd (either fully entrenched in the movie biz, or desperately trying to break in), all gathered around fairly tight quarters. Divinely prepared and well-portioned charcuterie plates set the bar high for pairing your way from Châteauneuf-du-Pape and Ribera Del Duero, to Napa and Santa Barbara, with wines that are really, really good.

Sign up here for our daily LA email and be the first to get all the food/drink/fun Los Angeles has to offer.

Jonathan Cristaldi is trying to grow a beard because he heard that beards up the intimidation factor at wine bars. Feel slightly inferior but follow him @NobleRotNYC.