As Pharrell Williams once said: "Happy, happy, happy, happy, happy, happy, happy, happy, happy, happy, happy... hours are a constantly changing thing in LA, which means you're gonna need an update on what's new in cheap eats and drinks every now and again. Maybe check Thrillist?" No, definitely check Thrillist. Here are eight new ones in LA:
 
Mid-Wilshire
When: Sat & Sun, all day
The deal: $1-off tacos, beer, wine, and sangria.
Beverly Hills
When: Mon-Fri, 5-7pm; Sat-Sun, all day
The deal: The Korean fast-casual mini-chain's Beverly Hills outpost is giving you a plate (chicken! Brussels! Wontons!) and a drink (drink!) for just $7.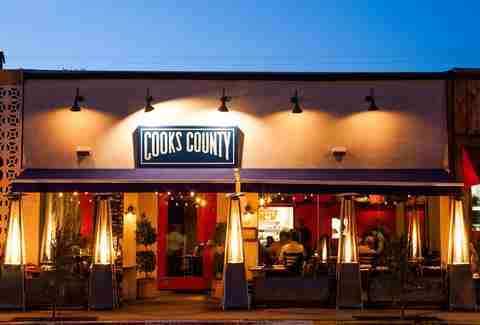 Mid-Wilshire
When: Sun-Thur, 6-7:30pm
The deal: Half off selected wine, beers, and food to celebrate the lauded Mid-City standby's 3rd anniversary.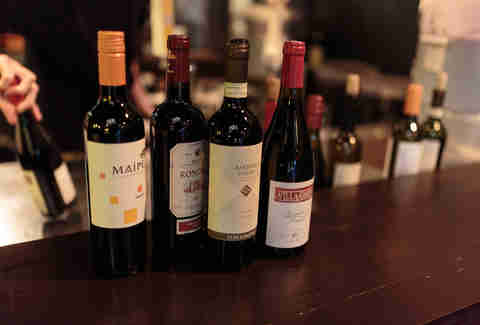 Playa del Rey
When: Weekdays, 5-7pm
The deal: The new beachside, Italian-leaning gastropub's offering you $6 small plates, $6 wells, $8 cocktails, and $5 sangria.
Century City
When: Mon-Fri, 3-5pm
The deal: The restaurant that put Tom Colicchio on the map is putting $5 Scrimshaws and $9 rye drinks in you (plus! Discounted foodstuffs like soft pretzels and meatball sliders).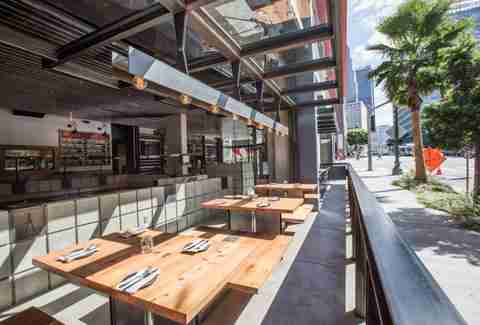 Downtown
When: M-F 3pm-6pm
The deal: The latest installment of the burger chainlet has $2-off beers, $6 Old Fashioneds, a killer onion-bacon spread, and "Americanized" cheese-topped fries, as well as tacos hamburguesas, which are exactly what you think they are.
Atwater Village
When: Daily, 4-7pm
The deal: Five drinks, five dishes, five bucks each.
Hollywood
When: Sun-Thur, 3-11pm; Fri-Sat, 3-8pm
The deal: The Hollywood staple's got a ton of specials: $7 braised short rib sliders and citrus pineapple wings, as well as two-for-one beer and wine.
Sign up here for our daily LA email and be the first to get all the food/drink/fun Los Angeles has to offer.
Jeff Miller's happiest hour is during whichever one he drinks coffee for the first time. Hit him on Twitter at @ThrillistLA or on Instagram at @jeffmillerla.