Everyone loves tequila, but not everyone enjoys it the same way -- whether you're into shots, margaritas, or something more in line with the highly innovative libations created by that classiest of bar-owning frogs, this is for you: our definitive list of the best tequila-based boozeries in all of LA.
Downtown
Cedd Moses' ode to Mexico claims to have the largest tequila selection in town, and supports said claim with stacks (and stacks) (and stacks) of the good stuff behind the bar, some of which you can get for just $3 during their all-day Monday happy hour.
Mid-Wilshire
Not only is it our favorite dimly lit place to hang out with Curtis Stone, but the luchadore-themed El Carmen's also got some of the tastiest margaritas in LA -- perfectly sour, clearly not made from mix, and strong enough to be hair-growers without being too alcohol-forward.
Multiple locations
Though it's definitely a food-forward concept, this mini-chain (which just opened its third location, in Hollywood) shouldn't be overlooked for its tequila selection, and especially shouldn't be overlooked during their $7-per-marg 5-7pm happy hour.
Hollywood
Tequila often equals party. Te'kila? DEFINITELY equals party. This heart-of-Hollywood-Blvd brostaurant is definitely easy to write off as a serious drinking destination, but A) they've got dozens and dozens of legit tequila options, and B) who drinks so seriously all the time anyways?, and C) see A) and B).
Multiple locations
Whether you're hitting the dark-and-moody Hollywood location or its patio-abetted WeHo brother, L'Scorpion will drop agave science on you like a sombrero-wearing Bill Nye, with high-end selections like the $65 Gran Patrón Burdeos sharing self space with not-$65 tequila.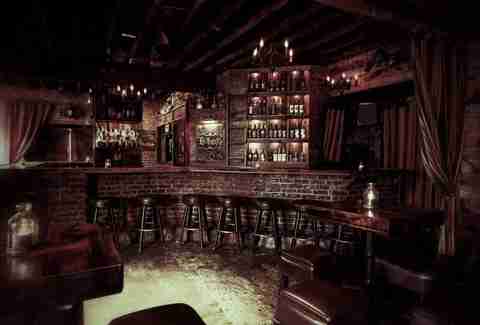 Highland Park
This grandly designed Highland Park haunt does free food on Mondays and Tuesdays which is good because you're gonna be DRANKIN'. Definitely try the strawberry-and-jalapeño-laced Vacaciones Permanentes.
Santa Monica
Don't hold its inside-a-mall real estate against it: La Sandia's run by a Mexican chef who takes all his food and drink (especially his drink) seriously, which means the bar scene here is always gettin' down, especially since it's abetted by a four-page tequila list that includes vertical and horizontal tastings.
West Hollywood
"So, I'm thinking about opening a vegan Mexican restaurant -- wait... where are you going? -- with an absurd tequila selection! And drinks like this mezcal monster called The Dude Abides! Oh, THERE you are. Good to see you back."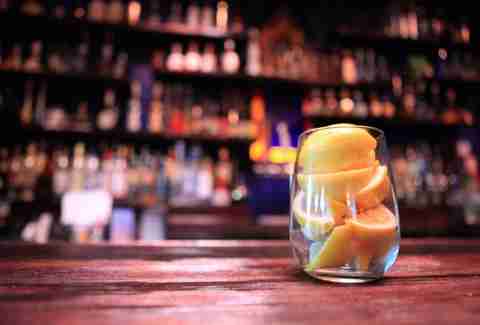 Hollywood
It's easy to forget about Mission Cantina, the... uh... cantina next to Delancey and Twin Sliders on that strip of Sunset near the Arby's. But they have killer margaritas to go along with their $1 taco Tuesdays, so, uh, see you tomorrow!
Sherman Oaks
Sometimes, you don't want to go to a new-school tequila bar with a fancy mixologist and dolled up ingredients. Sometimes, you want to go to a place that looks like your grandma's idea of what Mexico looked like in the '50s, order whatever no-name tequila they have on the well, and get ready for a ride. And when that time is now, your place is Casa Vega.
Hermosa Beach
An upscale place in a not-usually-upscale part of town, this tequila-soaked joint from the Baja Sharkeez guys uses kind of the same concept (Mexican food + drinking + more drinking), except in a more grown-up way, which means a shload of options to sip/shoot.
Studio City
Maybe it's the bull's head leaning over the bar, or maybe it's the double entendre, but either way you're gonna order their bull tequila shot, which's the good stuff (or the good-enough stuff, whatever), plus triple sec, Sprite, lime, cran, and simple syrup. Ole!
Sign up here for our daily LA email and be the first to get all the food/drink/fun Los Angeles has to offer.
Jeff Miller has a hangover just thinking about this stuff. He's at @jeffmillerla on Instagram and @ThrillistLA on Twitter.