5 things you need to know about LA's first-ever cat cafe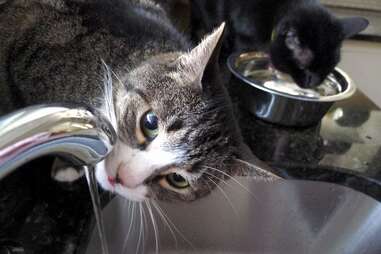 1. It's basically a Starbucks, except... with cats!
They'll have what-you'd-expect-from-a-cafe libations (coffee, tea, etc.), and you can also bring food from anywhere nearby. Related: Chego! and Starry Kitchen are both nearby.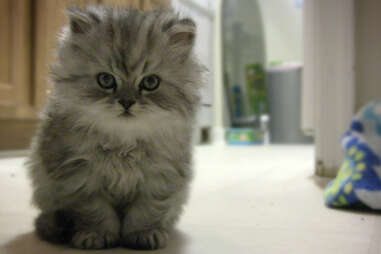 2. Petting is encouraged
Literally, you can just sit there, pet cats, drink coffee, and be all like, "Yeah. This is what it's all about".
3. There will be music. And cat maids.
Yep: live performances from the kind-of Anime-ish band Lolita Dark, which actually has songs about cats. And, because this thing was originally started in Japan, there will be cat maids. And cat butlers. Who, like, maid and butler the cats. Naturally.
4. It's all for a good cause
The whole thing is a fundraiser for a no-kill animal shelter and all the cats there will be up for adoption -- provided you're 18/promise not to use it to hunt Smurfs.
5. There's a Kickstarter to make this thing permanent
The owner says he's got a space ready to go and just needs the money to make it happen, so if you wanna get in the middle of the sandwich above, y'know, time to donate.
Sign up here for our daily LA email and be the first to get all the food/drink/fun Los Angeles has to offer.
Jeff Miller is the Senior City Editor of Thrillist LA and is kinda more of a dog guy. Throw him some cute cat photos to change his mind on Instagram at @jeffmillerla or Twitter at @ThrillistLA.