You're thirsty. Like, seriously thirsty. That's good, because for the next 13 or so weeks, there's plenty of fall-related drinking to do, especially because you're gonna need to wash all this stuff down. So here's one thing you absolutely have to drink for every weekend between now and winter.
September 19-21: Beer at Beer Week
There's a shload of great events scheduled for the next week (actually, it's a little more than a week), including this weekend's beer brunch in Pasadena and the opening party on Sept 20th, where you'd be able to get 35 all-you-can-drink pours all night if it weren't sold out. Oh wait, what's that? We've got a couple of free tickets anyway?? True story: just Tweet THIS for a shot at the pair.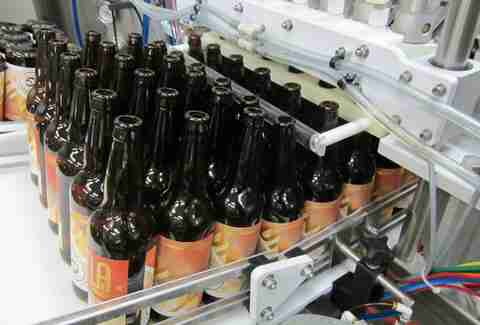 September 26-28: More beer at Beer Week
Remember how we said Beer Week actually lasts a bit longer than a week? Yep, that means two weekends worth of sudsy debauchery. For the final weekend, in addition to the not-sold-out closing party, you can also hit Glendale Tap for a block party with Smog City and Monkish both hitting rare casks, and a sausage-laden Oktoberfest at Highland Park Brewery.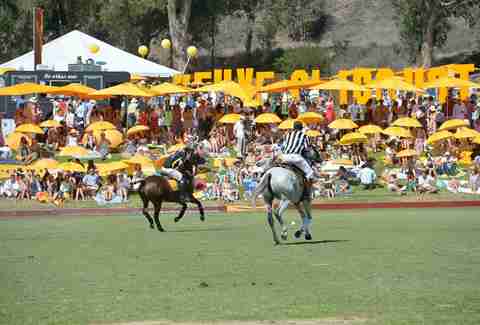 October 10-12: Champagne at a park
Yep, Champagne. On the 11th, the Veuve Clicquot Polo Classic returns to Will Rogers State Park, which means you'll get crazily dressed up, attempt to look dignified while sipping from stemware, and cheer on... whoever the guy next to you is cheering on, because who knows anything about professional polo?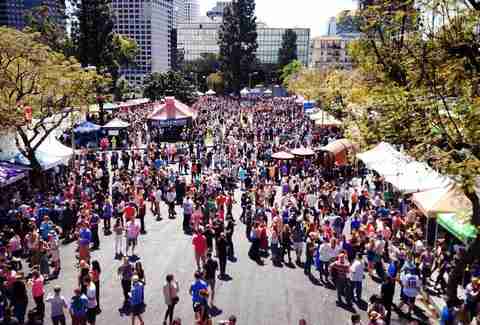 October 17-19: More beer, at LA Beer Fest
You know that super-insane LA beer fest you missed in the spring, when you thought, "dammit, now I need to wait all the way until next April for all-you-can-drink pours of dozens of beer on a movie studio lot"? Well, this year you don't need to wait: run by the same people as both the spring Beer Fest and the Great Gatsby party, this FALL Beer Fest (on Oct 18th) will feature a ton of breweries all pouring out however much you want, with entertainment from country cover bands and dance DJs.
October 24-26: Schmancy cocktails Downtown
Because you'll be dressed up already for the KCRW Masquerade Ball on Oct 25th, use it as an excuse to go to The Edison or The Varnish, which, on Sunday, has a band playing dirty songs from the '20s and '30s all night.
October 31-November 2: Rum-laden Halloween punch
There's no question that you're going out for Halloween, like, 10 times, which means you're going to be drinking some sort of rank, every-booze-in-the-liquor-cabinet punch at one of your friends' houses. Balance things out with a better-made, non-cabinet drink served in some sort of Tiki get-up at the Tiki Ti or in lightbulbs at the just-opened Brilliantshine.
November 7-9: Bro drinks while you're watching football
We're 3/4 of the way through the college football season and in the thick of the NFL one, so toss on a polo shirt and a white baseball hat and spend an entire weekend drinking and watching football with your bros. Just make sure you're at the right bar on Saturday and Sunday.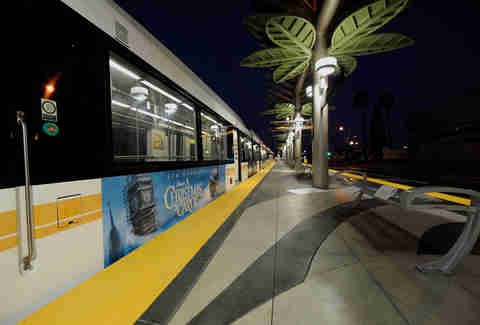 November 28-30: Whiskey colas at whatever hometown bar you were obsessed with going to in high school
You're gonna be home for Thanksgiving and you're going to want absolutely nothing to do with your parents/grandparents/brother/cousin/second cousin/third cousin/third cousin twice removed anymore, which means you're hitting whatever's local and getting whatever's in the well with your high school friends, who you also barely want to see, but whatever. Side note: chances are pretty good this bar doubles as one of LA's bad decision bars, and if it doesn't, you're probably doing something wrong.
December 5-7: Alcoholic snow cones in Hollywood
We're counting on a late-season heatwave right about now, which means you're going to have a conversation that goes like this: "Isn't it... DECEMBER? Why is it 90 degrees? Global warming is the WORST!". Once you're done, you're going to enter one of LA's best bars through a secret refrigerator door, and be transported to 1976, and eat alcoholic snow cones on the back patio, and everything will be OK.
December 12-14: Wine, near your date's place
It's almost the holidays (Jews, Hanukkah starts this Tuesday!), which means this is kinda your last chance to enjoy the company of someone other than your parents at a terrible holiday dinner, which means you should study up on wines and wine bars in your hood, and then totally pretend this is the first time you've taken someone there.
Sign up here for our daily LA email and be the first to get all the food/drink/fun Los Angeles has to offer.
Jeff Miller will be doing the December 5-7 tip all season, so meet him there or at @thrillistla on Twitter or @jeffmillerla on Instagram.