This new LA bar's secret entrance? Epic.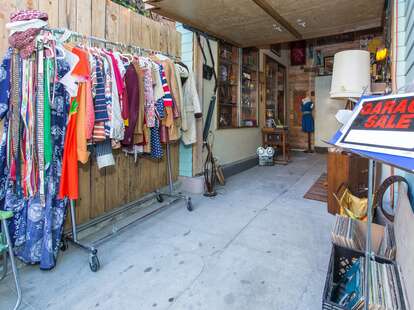 Good Times at Davey Wayne's: It's a new bar in Hwood with the MOST EPIC SECRET ENTRANCE IN THE HISTORY OF SECRET ENTRANCES, opened by some dudes who know a thing or two about secret entrances, since they're also responsible for La Descarga (through a closet!) and No Vacancy (through a bed in a hotel room!).
So, where's the Davey Wayne's entrance? We can't say, but you may be able to figure it out from this photo...
Once you figure that out, you'll be on what looks kinda like the set from The Brady Bunch, with super '70s-themed sitting areas...
... and hammock-laden patios.
To keep the experience extra immersive, they've got legit '70s swag, like retro candy...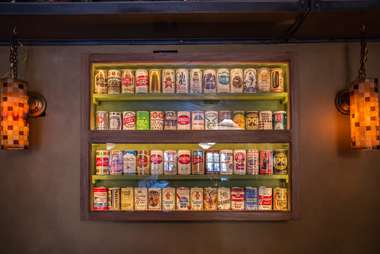 ... and retro, uh, guns? Or something?
Your drinks can come from a standard bar, but they probably won't...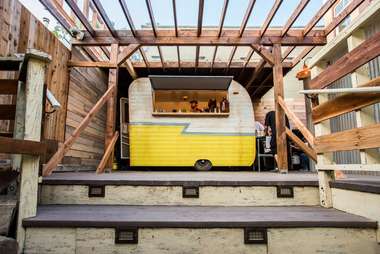 ... once you see the bar they put INSIDE of this Airstream Trailer.
The Airstream'll serve up choose-your-own-adventure, alcoholic snow cones. SERIOUSLY, THIS PLACE CAN'T BE ANY COOLER. Also: hey girl.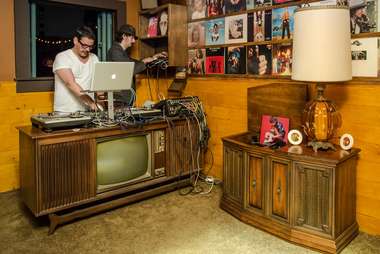 And about that not-being-any-cooler thing: we lied. They have live bands and DJs playing over this TV...
... plus classic bar games like shuffleboard.
Oh dude, and backyard BBQs. In other words, welcome to your new home (which maybe looks a lot like your parents' old home).
Jeff Miller is the Senior City Editor of Thrillist LA, and will be spending his Summer in one of those hammocks, although he has a real problem getting out of hammocks, so maybe he'll be on the couch instead. Hit him on Twitter at @thrillistla and Instagram at @jeffmillerla.