First, the Houston Brothers opened La Descarga, an amazing Cuban bar with a through-a-wardrobe secret entrance, and you were like, "this is THE BEST BAR IN LA". Then, they opened the NOLA-themed No Vacancy, with its somewhere-in-a-hotel-room secret entrance, and you were all, "never mind, THIS IS THE BEST BAR IN LA." And then, they opened the insanely cool, '70s-themed Good Times at Davey Wayne's, and you were like, "bro, THIS RIGHT HERE IS BY FAR THE BEST BAR IN LA."
Well, tonight they open the '80s-themed Break Room 86, which comes with a secret entrance that's pretty much guaranteed to make you be all, "JK JK, THIS IS HANDS-DOWN, WITHOUT QUESTION, 100% THE BEST BAR IN LA." Because it is.
You'll head through the loading dock and find the entrance around here somewhere...
... yeah, somewhere. Around here. Want a snack?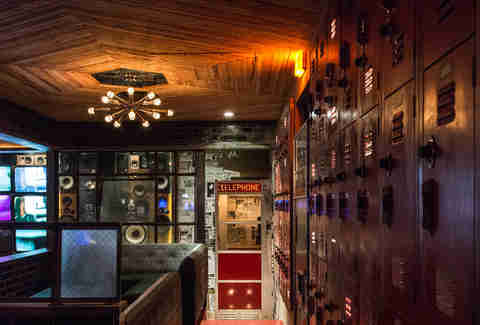 Once you find it, you'll get to head in here.
A bar that's totally tricked out in actual thrift store finds from the '80s, including...
... a wall made up of classic cassettes...
... a bar constructed of vintage home speakers...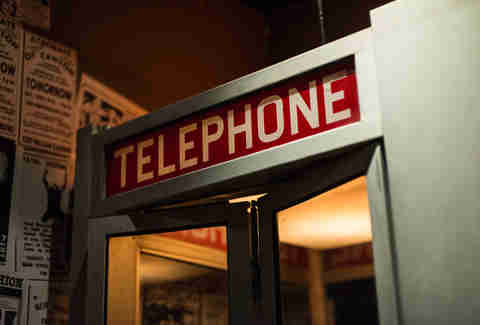 ... and guysguysGUYS -- a phone booth that looks EXACTLY like the one from Bill & Ted's Excellent Adventure. We could stop there, and you'd be like, "yeah, best bar ever." But we're not going to because...
... working, classic arcade games...
... bands and DJs playing period-authentic music...
... and FOUR GODDAMN KARAOKE ROOMS YOU CAN ALSO USE TO PLAY ATARI GAMES. This place is seriously the best. So best, in fact, you almost forget it's got...
... booze!!! -- including mixed drinks that'll remind you of your childhood on name alone (Ecto-Cooler! Rocket-Pop!!!). Oh, right, and they're all made by some of the best mixologists in LA. Because of course they are.
Sign up here for our daily LA email and be the first to get all the food/drink/fun Los Angeles has to offer.
Jeff Miller is the Editor of Thrillist LA, and will see you there. Like, always. Find him on Instagram at @JeffMillerLA and on Twitter at @ThrillistLA.