The 16 best bars in the North OC
Los Angeles Proving that the OC is about more than just a troubled youth from a broken home who somehow manages to win fights versus well-coiffed surfers and date the hottest, most boring girl in Newport until his ex comes to town and announces she's pregnant, we've put together this guide on where to do the one thing worth doing in the OC (other than the bisexual chick at The Bait Shop): drinking. And because we're awesome, we divided the thing by neighborhood (in North OC, because really once you go further South, aren't you in, like, San Diego already?).
Hopscotch Tavern (click here for address and deets)
With 125 brown spirits and 24 taps of craft beer, you're probably not going to be able to do any actual hopscotch after leaving this place. Luckily, though, HT's got plenty of fortifying fare: the chef's a Le Cordon Bleu alum who's doing Southern-style dishes prepared with French flare. It's as gorgeous as it is delicious.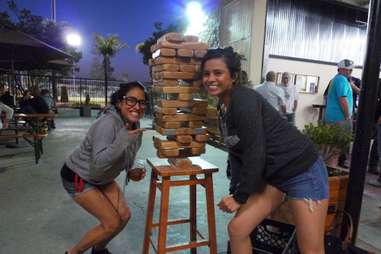 Bootleggers Brewery (click here for address and deets)
Still Fullerton's only brewery, Bootleggers is a throwback to Prohibition, if Prohibition had great outdoor beer gardens and giant lawn Jenga. Pro tip: stick to the hoppier beers, like Far Out IPA, Lupulin Thrill IPA, or Knuckle Sandwich DIPA. If hops aren't your thing, definitely go with their coffee chipotle stout on Nitro.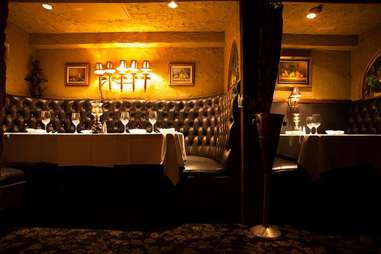 The Cellar (click here for address and deets)
The Cellar's an old-school-feeling, underground bunker of relaxed classiness, and a stellar place to close out an evening. Do yourself a favor: grab a 'Jedi Mind Trick' and let the bartender surprise you.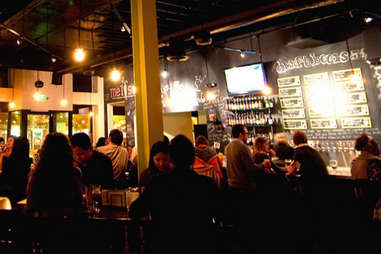 The Playground DTSA (click here for address and deets)
What makes this corner eatery on Fourth St special is Cicerone Jarred Dooley's dedication to a tuned draft/bottle list of varying pour sizes at a small fixed price -- all of which they'll pair on the spot with food from a constantly revolving menu. And the service is, uh, wow.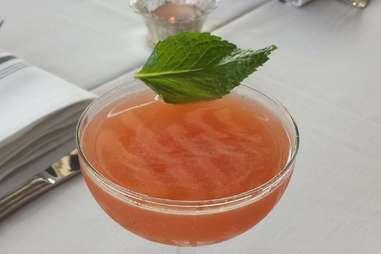 The Little Sparrow (click here for address and deets)
Coincidentally, a little birdie told us about this spot -- a speakeasy in the back of a chef-driven, matchbox-sized cafe. It sounds weird to say, but even as Joe's booze-ninja-ing crazy ingredients into crazier drinks, it'll feel like you've known him your whole life... a true sign of a great, down-to-earth mixologist.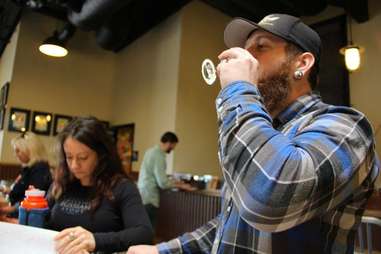 The Bruery Tasting Room (click here for address and deets)
Although technically in Placentia, let's be honest, nobody likes to say that word unless they're in search of a birthing trench. So yeah, after five years, this ANAHEIM craft beer destination has whipped up quite the beer style arsenal: sour beers, malty beers, hoppy beers, roasty beers, and weird beers. The pro move? Grab a flight (and a bite [rhyme!] -- most weekends, some of OC's best food trucks are parked outside serving up food pairings).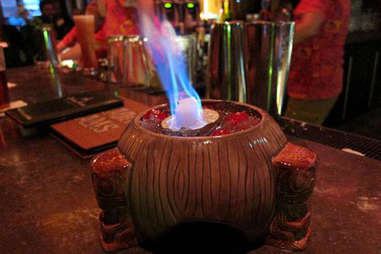 Trader Sam's Enchanted Tiki Bar (click here for address and deets)
"OOGA CHACKA, OOGA CHAKA". No joke, that's what the bartenders will chant while they mix you any number of on-fire island treats inside a Tiki oasis where thunder and mist both rain down from the ceiling and a nearby volcano spews magma into the bay outside the window. And just so we're on the same page: Trader Sam's is fully enchanted and full of island creations. Don't freak out when the animatronic seats move!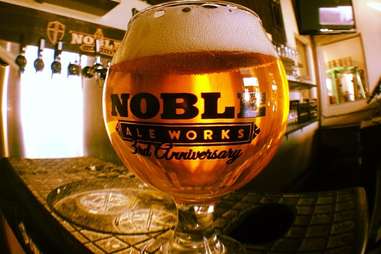 Noble Ale Works (click here for address and deets)
Walking distance from Anaheim Stadium (free parking!!!), Noble isn't any ordinary brewery. Beers like Naughty Sauce (a blonde coffee/milk stout on nitro... think: frothy beer-ca-cino) show the awesomely weird vision that brewmaster Evan Price has. And don't forget their Tongue Tickles Double IPA, which won the award at LA's IPA Fest for SoCal's Stiffest Hop Bomb competition.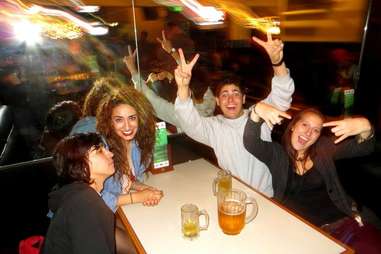 Rio Vista Inn (click here for address and deets)
The Rio is split into two parts: the right-half is your standard dive-y watering hole; the left is where the magic happens. Late Friday and Saturday nights, the freaks come out to play over some old-school karaoke, dirty dancing with Walmart moms, and cocktails/Sierra Nevada Pale Ale being poured by a lady that was crazy-hot 20 years ago and, thankfully, still dresses the part today.

Hollingshead's Deli (click here for address and deets)
Hollingshead's Deli is like walking into a 1979 sitcom based around a Wisconsin beer bar. 50 years after being open, they can easily boast being the first to serve craft beer in Orange. Pickled eggs and Pliny the Elder on tap? Perfect food pairing. It's one-part deli, one-part bottleshop, and one-part draft list from Heaven.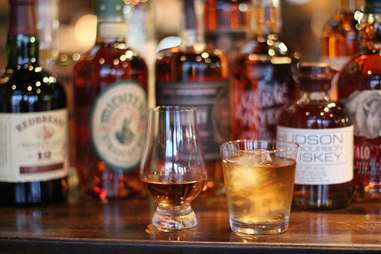 Old Towne Orange Beer Crawl (The Orange Circle)
Three spots make Old Towne Orange one of the best spots in the county for an easy beer crawl: Haven Gastropub occupies one side of the traffic circle, and Provisions Markets on the other, plus Citrus City Grille now has great craft beer too, along with one of the best happy hours in the county -- available all night if you sit on the patio. So, y'know, sit on the patio.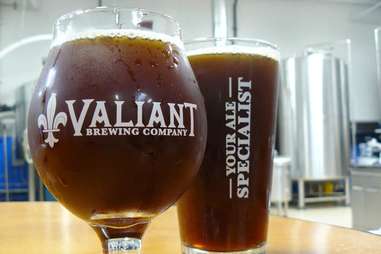 Valiant Brewing Co. (click here for address and deets)
Finding Valiant is half the battle! Once inside, sampling their big, boozy beers will quickly make you forget you're in a construction business park next to the Santa Ana River. Though they've only been open for one year, their beer line-up is broad and gets dialed in by the day.

Beachwood BBQ (click here for address and deets)
Beachwood BBQ won 2013 Best Mid-Size Brewpub at the Great American Beer Festival. Their original BBQ pub still sits near the beach, boasting one of the most ridiculous tap and bottle lists in the county. Oh, and they've got one of the best mac and cheeses in the LA area, according to... us.



ARC (click here for address and deets)
There's nothing quite like sipping a cocktail called a 'Cigarettes & Coffee' by the glow of a wood oven. ARC is probably one of the highest-ranked spots you'd find on a list of "places to take a date if you want to get some bathing suit-area action".

Greg Nagel is the Editor of OCBeerBlog. You can also tweet at him at @ocbeerblog.