'Cause you've got no time to wait in line at "speakeasies" that are really just "bars with doors hidden in the ceiling or whatever," check out the legit, roving, '20s-themed speakeasy Sip Saturdays, which pops up in places that are actually secret, and is hitting town again on December 19th. The whole thing's run by a hospitality pro and is loaded with pageantry, like Prohibition-important locations and decorations that get you as close to the actual '20s experience as you can get outside of cosplaying as Eliot Ness (which, frankly, you could do here too). It's popped up in a few locations, including a silk-screening warehouse and the back room of a Melrose vintage store, since its launch -- but we visited it in a loft in DTLA. An actual secret loft, of course.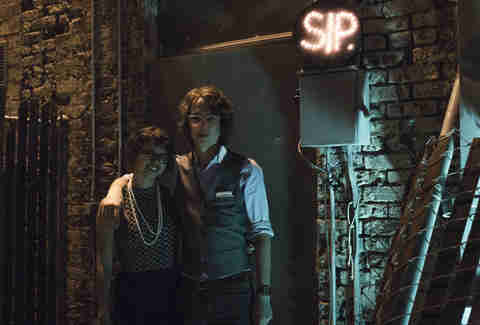 Breaking in
Once you're invited, Sip sends you cross streets as directions, and it's on you to find the sign for the joint. It'll absolutely confound your Uber driver. Then you whisper (we kid you not) the password from your confirmation email to the doorman, and you're in.
Kiss the modern world goodbye for the next couple hours
To keep things ultra legit, it stays on theme with every single detail, including the venue. This particular month, Sip was held in a loft that was formerly the HQ for a lawyer that repped various 1920s bootleggers and mobsters (Solomon's Office, to those in the know); the upcoming December one's location is TBA, but we're hearing (shhhhh!!!) it's in an abandoned bakery.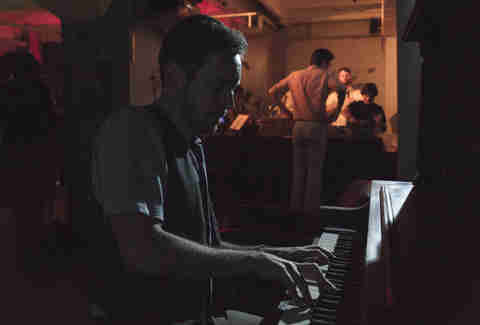 Geraldo Rivera didn't find riches in a gangster's vault, but you just did
1920s music plays from 78s, and a piano, respectively. Shirts are buttoned high. Ties are proper. And the drinks are served directly from the mists of time in period-correct glasses.
But wait, isn't this a speakeasy?
One does not simply order a cocktail here. To enhance the experience (and to protect yourself against Johnny Law), you have to purchase cocktail cards, which are then redeemed at the bar, for drinks that skew more towards modern mixology than ancient history -- which is good, because you can treat yourself to deliciousness like...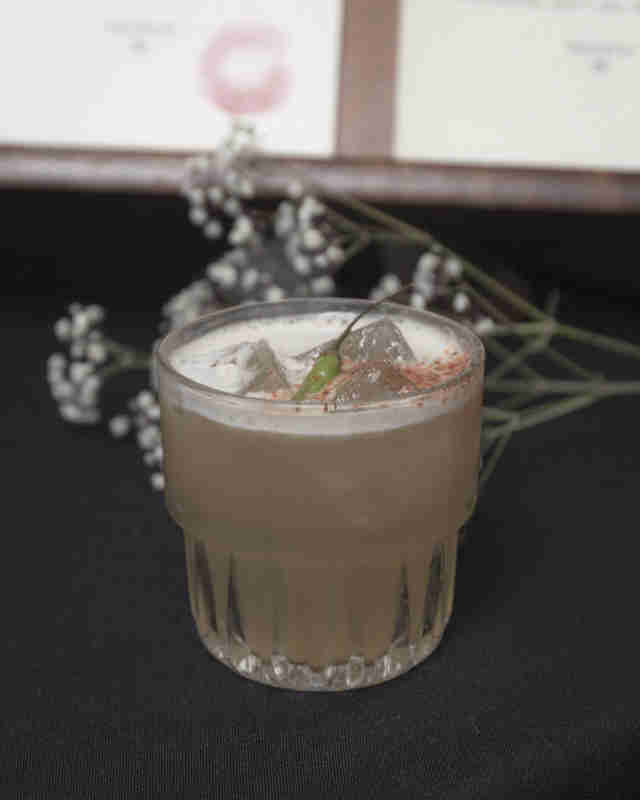 The La Vieja, which bites...
... thanks to chili in the mix and on the rim. Oh, and bourbon.
The Love Before Breakfast
Like in real life, a great idea (especially the rosemary apple cordial).
The Foxy Moxie
Tequila, ginger, lychee, vanilla, soy, lime, egg white: the MacGyver of cocktails.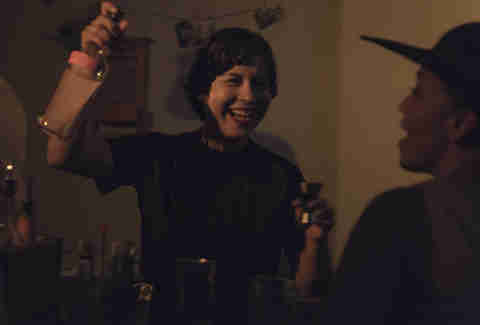 Your host is the most
In fact, the host's unique take on the vintage cocktail experience comes from her multi-generational family exposure to hospitality entrepreneurs. The whole operation keeps things fresh by rotating guest mixologists (it recently partnered up with Matt & Cary from El Tigre Magnifico).
How to join the party
Follow Sip on Instagram (@sipinla) and Facebook or email the crew to keep tabs on where it's popping up next, and make sure you remember the password -- and, if you're into cosplay, the suspenders.
Sign up here for our daily LA email and be the first to get all the food/drink/fun Los Angeles has to offer.
John Mathot is a freelance contributor to Thrillist, writer/artist on Disney's Star vs. the Forces of Evil, and co-creator/co-host of Horrible Movie Night, a monthly movie roast at Meltdown Comics. Follow on Twitter @horriblemovie and Instagram @horriblemovienight.​