The 10 Best Whiskey Bars in LA
Because apparently it's "not cool" to drink whiskey "alone", at "your house", maybe start doing it "with other people", at "the 10 best whiskey bars in LA"?
<em>Long Beach</em><br />
This classy, wood-laden bar's got three-whiskey flights every Wednesday, plus specials on call-your-own Old-Fashioneds and Sazeracs from their selection of nearly 100 brown boozes.
<em>Downtown</em><br />
The granddaddy (wokka-wokka?) of LA's whiskey scene, this brown-spirit bar's still tops, with a huge range of whiskies, a dark vibe that's both date- and hanging-with-the-boys friendly, and even a "Whiskey Society" where they teach you about rare whiskies via monthly tastings.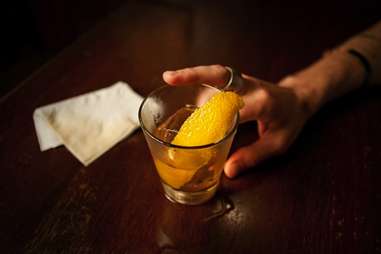 <em>Downtown</em><br />
Think of this as Seven Grand's younger brother: a former private-room back area, Jackalope is now its own speakeasy-style, 18-seat bar with its own entrance (marked by a light, with instructions on how to enter in both Japanese and English), its own booze selection (including rarities like Balvenie Tun 1401), and just three cocktails: an Old Fashioned, a Manhattan, and a Highball.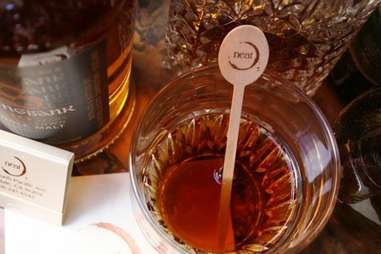 <em>Glendale</em><br />
There are no menus at Aidan Demarest's award-winning Glendale bar -- just bottles and bottles (and bottles! AND BOTTLES!!!) of great booze, including rare ryes and Scotches, all of which can be drunk, uh, neat, or served with sides of house-curated mixers and produce.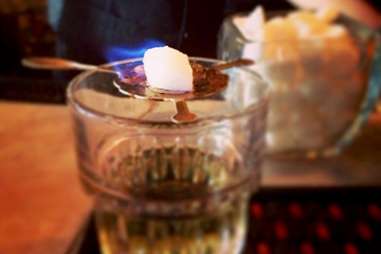 <em>Silverlake</em><br />
It's crazy to think that this classy, throwback bar used to be a novelty truck-stop, PBR-slinger called Stinkers. Now it's worlds away from that, with shelves full of options for discerning whiskey drinkers and mixologists who know what to do with them (see: photo above).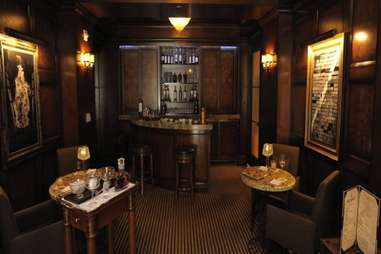 <em>Beverly Hills</em><br />
Hidden away atop the Montage, is this unsurprisingly ultra-classy, itty-bitty bar dedicated specifically to variations of The Macallan Single Malt. If you've got thousands of dollars to burn on a single shot, this is definitely your spot, but if you're looking to sip $20's-worth of booze, you can do that too: they'll even hook it up over an ice sphere made of frozen water that's imported (really!) from Scotland.
<em>Pasadena</em><br />
The mastermind behind The Surly Goat -- <a href="https://www.thrillist.com/los-angeles/surly-goat&quot; target="_blank">one of our favorite beer bars</a> -- is also one of the dudes behind Pasadena's best ode to barrels; they've got a stellar selection that's dozens-deep of American, Irish, and Scotch varieties.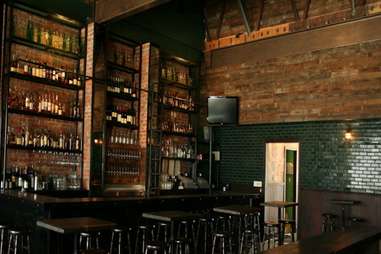 <em>Mid-Wilshire</em><br />
Is this a steak restaurant? A gastropub? A whiskey bar? Kind of yes, yes, and yes, with enough shelves of Scotch to require a ladder to reach the top couple. Bonus: the new chef (who's done time at Animal and Bouchon) is happy to let you know what grub pairs best with their booze.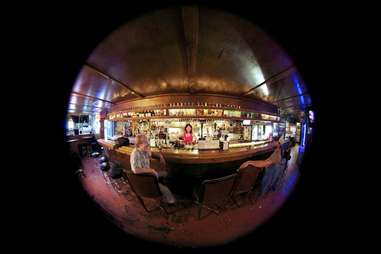 <em>Santa Monica</em><br />
This long-time dive on the Westside may not look like much, but whiskey aficionados know their range may be the <em>best</em> in the West(side), with selections from Australia, India, and Japan.