Los Angeles has long been marketed as the birthplace of the Moscow Mule, so perhaps its fitting that there are hundreds of fantastic drinking establishments here willing to help you make an ass of yourself. Unfortunately, the urban sprawl means a self-guided crawl is a dicey situation, which is why local editor Jeff Miller is here with his picks for the top places to get your booze on.
Best Club: Clubland is fickle around here. By the time you're reading this, it could already be closed, but I was impressed when I was recently at The Emerson Theater, a glittery, gilded room that feels sufficiently majestic to justify the wallet-emptying cost of bottle service.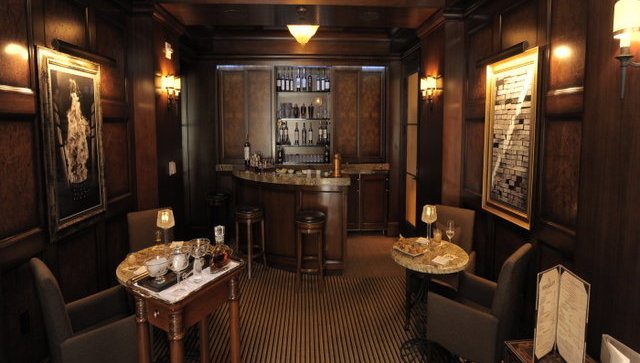 Best for Work: The Montage in Beverly Hills has a slightly-hidden bar called Ten Pound directly above Scarpetta. You should make a reservation first, but, once you're in, it feels like an old boys' club: huge leather couches, a massive Scotch menu (they're exclusively Macallan, with all the pricey, ancient, partner's-expense-account-ready blends that entails), and a private patio for making discreet calls.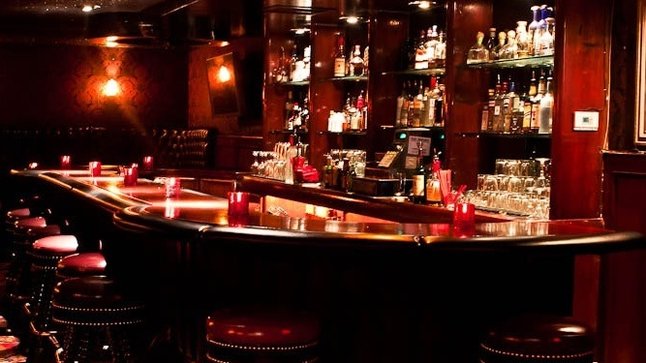 Best for Partying: Hollywood's recently renovated Three Clubs is an old-school gem: a two-pronged bar with a classic-feeling LA lounge on one side, and a darkened dance floor room on the other where DJs push everything from oontz-tacular electronic jams to 90's hip-hop. It's a great place to party because it walks the line: you can dance your ass off with a cute girl, then actually seal the deal next door. Bonus: no (or very cheap) cover.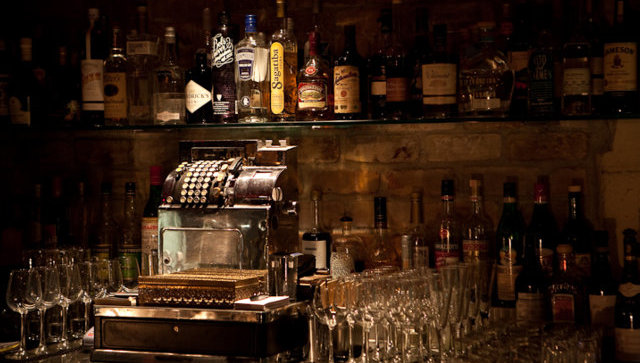 Best Drink: I'm a big fan of letting bartenders go nuts, and no one does it better than the guys at The Varnish, who -- through their booze-addled haze -- have somehow retained an encyclopedic knowledge of alcohol and how to mix it. The only problem is that it's different every time, and after you've had a couple it can be hard to remember what you drank and which one was better than the last.
Best Cocktail Bar: The Houston Brothers -- a pair of identical twins -- kind of have this category on lock. La Descarga is a rum-centric Cuban speakeasy with a cigar lounge; Harvard & Stone's rear R&D room's where barmen from all over the world head to get nuts; and Pour Vous has an extensive list of fresh, fruit-forward cocktails and, um, an actual train in the backyard, so they all tie for first, second, and third.
Best Beer Bar: Another tie! Both Blue Palms and The Surly Goat are manned by hops lovers who'll talk to you for hours about the difference between an IPA and a double IPA, if you'll let them. Bonus points to The Surly Goat, though, as last time I was there the TVs were screening Reservoir Dogs.
Best Wine Bar: Though their Hollywood location didn't make it (R.I.P.), the Westside is still lucky to call Bodega their own. Knowledgeable staff, heavy pours, and inexpensive options make this longtime favorite a, uh, longtime favorite.
Best Local Beer: I recently visited Angel City's now-open-to-the-public Downtown brewery and tried their Eureka! Wit out of the tap. It's simple, it's refreshing, and it has unusual complexity. They can definitely count me as a fan.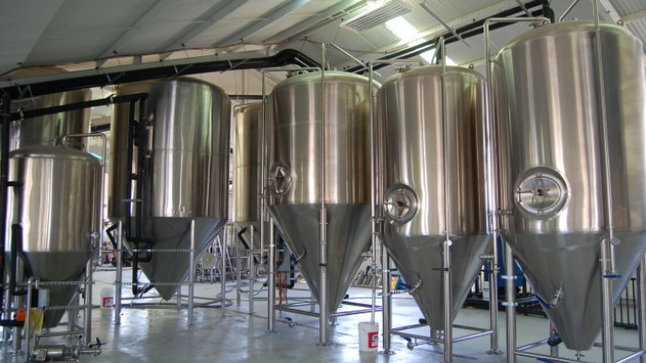 Best Brewery: No question on this one: Golden Road keeps blasting out winner after winner (their 16oz cans of smooth-drinking Hefeweizen are my favorite part of seeing a band at the Bootleg), and they've created a mini bar empire as well, as the owners are also the behind Tony's Darts Away in Burbank, and Mohawk Bend in Silverlake.
Most Local Place (aka Where Locals Hang Out): Every single neighborhood in LA has at least one stellar dive where you can find 63-year-old wizened barflies and recent college grads discussing the best route for avoiding police checkpoints. The Drawing Room, Tom Bergin's, The Backstage in Culver City, the Chimneysweep in the Valley -- I could go on. But I won't.
Best Place to Day Drink: I'm partial to the patio at El Coyote. They make a mean margarita, the tortilla chips and salsa duo never stop coming (insider tip: mix 'em together!) and they've got the perfect combo of shade and sun. That said, if you want something more unique than Cuervo and marg mix, the back patio at Eveleigh has wood tables, foliage on the walls, an odd birdcage in the back, and housemade cocktails on par with anything you'd find at a more dedicated cocktail bar.
Best Jukebox: Koreatown's HMS Bounty isn't just one of the best nautically-themed dive bars in LA -- it's also the only nautically-themed dive bar in LA. And it has a sick jukebox. Sinatra? Check. Obscure punk rock? Check? THE NEW KIDS ON THE BLOCK? Yep.
Best Outdoor Spot: On a sunny day, there's nowhere I'd rather throw one or five back than Ray's & Stark at LACMA. Their bar snacks -- flatbreads, charcuterie, and more -- are top-notch, their modern-artsy chairs are equal parts pretentious and lounge-y, the drinks are proper and strong, and their live jazz on Fridays is actually, like, bee-pop-a-bop good (as opposed to "wanka-blllepabap" unlistenable).
Hottest Girls: If I can jump to the conclusion that you like college girls (safe conclusion), then Happy Ending in Hollywood, The Lab at USC, and either location of Busby's are sure bets for eye candy. If your tastes could be better described as "aspiring actresses", The Churchill will do juuuuuust fine.
Easiest Place to Get Laid: Head West, for sure. The Basement Tavern in Santa Monica has a ventilation problem, which means that all the girls in there are shedding clothing and inhibitions nightly, and Venice's well known cougar hangout James' Beach is an in-at-1:15, in-and-out-and- well, you get the idea, by 2:15.