The 14 LA-Brewed Beers You Need to Drink This Spring
In case you missed it, winter turned to spring last week. Yeah, we didn't notice either, but just because there are no seasons in LA and Orange County doesn't mean there are no seasonal beers. As we spend the next few months preparing to melt this summer, here are 14 local spring beers to drink right now (no, seriously -- they might run out soon, so drink them like right now).
Double IPA, 9.2%
El Segundo
Let it be known -- 2016 is the year of the freshie. El Segundo's newest mission to get its killer hoppy beers from tank to taste in under 12 hours, making each monthly "Day One" release the freshest around. March at El Segundo meant Hop Tanker, the only time this year that the dank, juicy (yet somehow balanced?) double IPA will hit bottles. Get it while it's fresh, or, you know, wait until next month's beer.

Quadruple, 10.3%
Torrance
Select Beer Store is the best little bottle shop and taproom in the South Bay. Monkish Brewing is the best Belgian-only brewery in the South Bay. Together, they make the best collaboration beers, released every March in honor of Select's anniversary. In the past they've done funky dry-hopped saisons and more, but this year, the beer is a quadruple. Because Select is turning four. Get it? Got it. Good.

IPA, 7.1%
Long Beach
Julian Shrago is the IPA whisperer. He's made more than 30 different ones since opening Beachwood BBQ and Brewing in Long Beach almost five years ago but only a few have seen repeat brews. Thrillseeker is an over-the-top West Coast IPA made with a bubbling cauldron of Centennial, Chinook, Summit, and Simcoe hops, then dry-hopped with more Chinook and Simcoe. It's released a couple of times a year, but it especially goes well with a March or April beach day.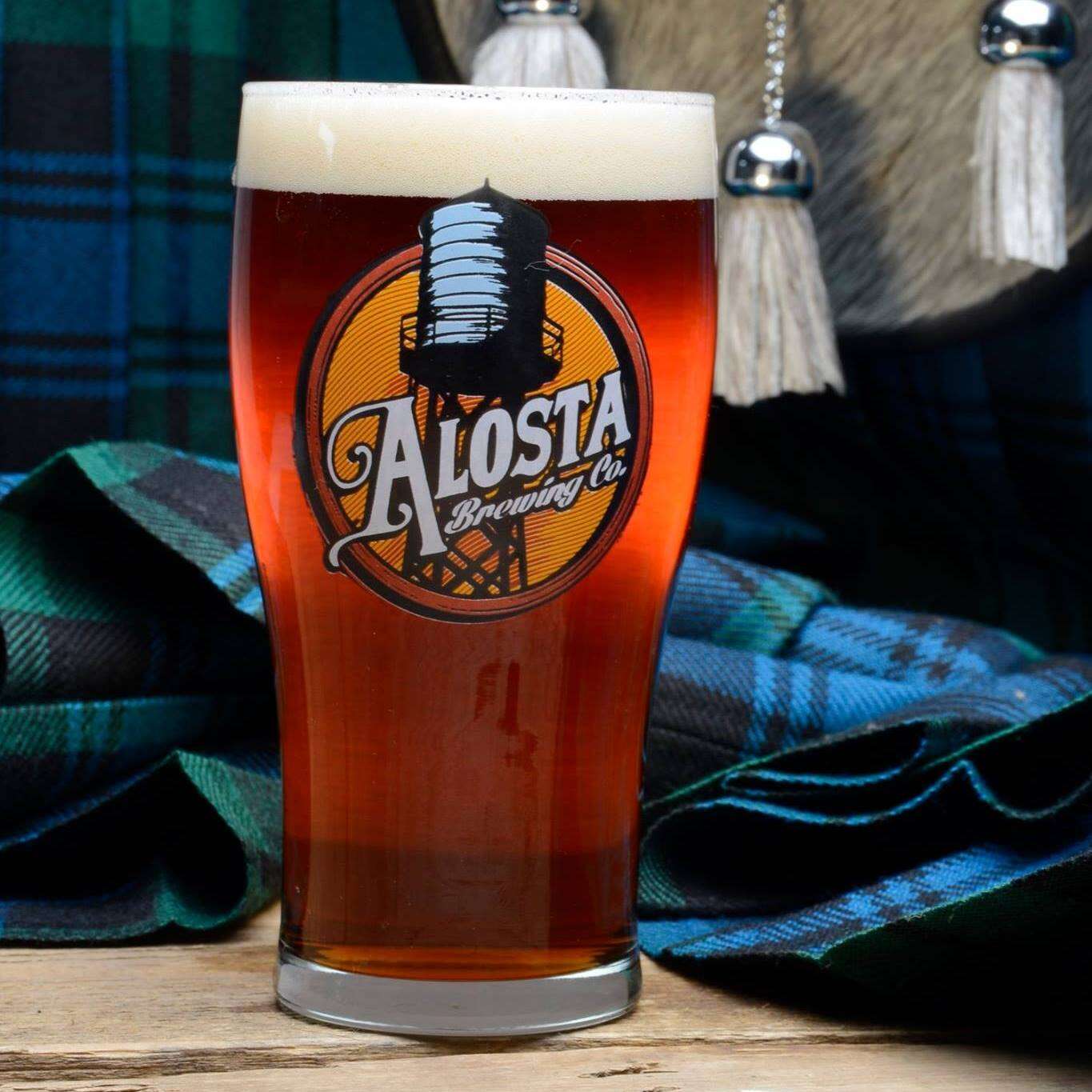 American red ale, 6.4%
Covina
Not many people know about Alosta, a neighborhood brewery in the sleepy community of Covina, east of LA. But they make great beers, including its latest, RED, a commemorative hoppy red ale available in bottles and on draft, and brewed to celebrate the 30th anniversary of the '80s BMX masterpiece film RAD.

Belgian-style pale ale, 5.4%
Anaheim
Any beer that's named after a Kendrick Lamar reference has to have the balls to back it up, and luckily Noble's The Funk Shall Be Within You series doesn't disappoint. A series of three Brett bottle-conditioned beers released in this last month, these Belgian-style pale ales are only available for purchase and consumption at the taproom, so use the 750ml bottles to cleanse your palate between tasters of Naughty Sauce, Orange Mocha Frappuccino, or their fifth anniversary beer, VI$ION.

Brett saison, 6%
San Pedro
This is the first spring that gypsy brewers Brouwerij West has a brewhouse to call its own. And it's making the most of it by experimenting with tart, mixed fermentation, and specialty grain ales that are some of the more complex in LA. My First Rodeo, a Brett saison, was first (and only!) poured at the LA Beer Week kickoff festival in 2014, and makes a triumphant, funky return this spring at Brouwerij West's historic San Pedro warehouse.

Belgian-style tripel, 9%
Pasadena
Triple White Sage is LA's original seasonal beer, which is appropriate since Craftsman is the original LA craft brewery. Every year, owner Mark Jilg hikes into the San Gabriel Mountains and picks fresh sage that he uses to brew this herbaceous Belgian triple. A little spicy, a lot sweet, and with more sage-per-square inch than an ashram, this beer is definitely worth the wait.

Double IPA, 8.7%
Rancho Santa Margarita
Remember that amazing viral video of a former MMA fighter watching a double rainbow from his front porch and getting all emotional over seeing "the eye of god"? Well, back in 2011, it inspired the brewers at Cismontane to name their next beer Double Rainbow. Turns out, the Citra and Cascade double IPA was damn delicious and it's returned each year around this time to remind us of the beauty of mother Earth (and of meaty-but-balanced double IPAs).

Farmhouse wit, 5%
Santa Ana
Sure, "The Good Beer Company" is a pretty not-so-humble thing to name your brewery, but it couldn't be more accurate for this beer-making storefront on Downtown Santa Ana's "Calle Cuatro." In addition to IPAs, chile beers and other experiments, the Good Beer Company has also been killing it with funky farmhouse ales (like Wild Lady) and easy-drinking Belgian-style beers like Sun Juice. A Belgian wit on farmhouse-style crack, Sun Juice is made with coriander and grapefruit zest -- the perfect spring beer.

Barleywine, 10.6%
Agoura Hills
OK, so maybe a heavy, sweet barleywine isn't the most ideal style for a California spring day, but when and if the wrath of El Niño comes storming back, you'll be thankful that Ladyface Ale Companie has provided you with the option to warm up with their annual Blue-Belly Barleywine. More than just a straight annual release, Blue Belly also ends up on tap in different variations, from versions dry hopped with Mosaic and Amarillo to one aged in Maker's Mark barrels.

Wild ale, 7.3%
Anaheim
Springtime means happy anniversary to Anaheim's Bottle Logic Brewing, for which they go all out with an entire week -- yes, seven whole days -- of special bottle releases, exclusive tappings, events, and more. We get most excited for Sour Prince, a version of their year-round French saison Tattered Prince, that gets soured in oak barrels for over a year. Check Bottle Logic's Facebook page for info on the "Week of Logic."

Chocolate stout, 6.9%
Palmdale
Peep Show's name might evoke images of a strip club or burlesque show, when in fact, this beer is as innocent as it gets for something that's almost 7% alcohol. Just in time for Easter, Antelope Valley's newest brewery, Transplants, threw over 600 marshmallow Chicks into the fermentor with a chocolate stout made with organic dark cocoa powder. The result is a sweet, sugary, chocolatey beer that we only wish had come in our childhood Easter baskets.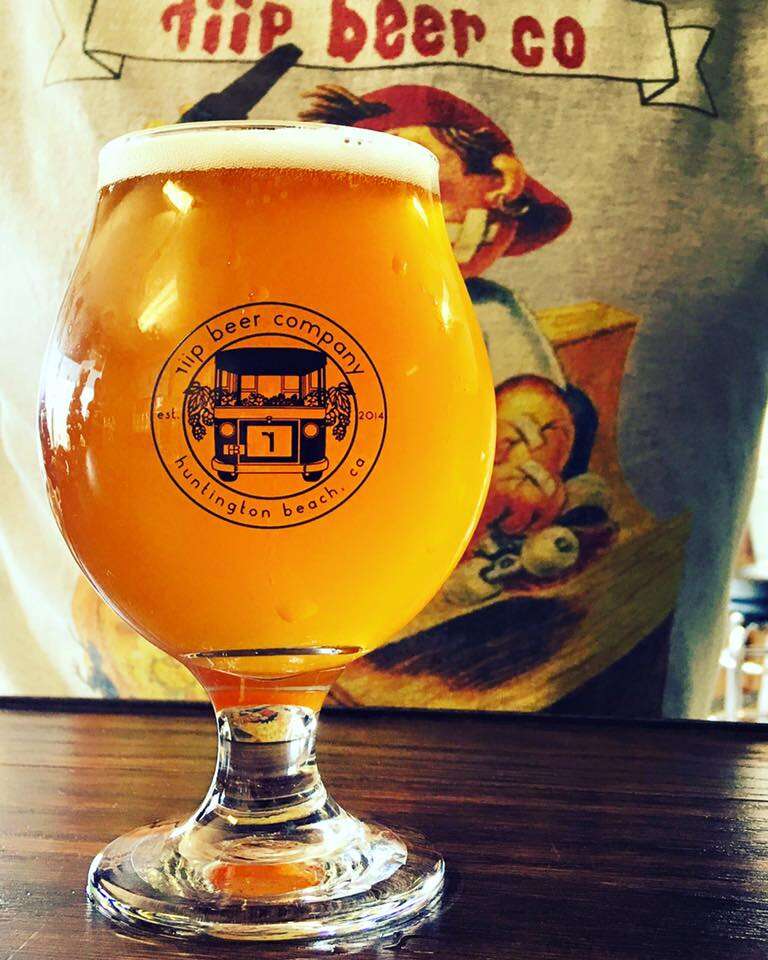 Triple IPA, 11.5%
Huntington Beach
Riip's Huntington Beach tasting room is just steps from the water, so it's no surprise all their beers are ready for easy drinking on the sand. These IPA-loving brewers have only been officially open a few months, but are already making hop heads horny with their West Coast-style single and double IPAs. Their latest, a triple IPA called Caribou Lou, is as crisp and dank as anything else on draft -- with an 11.5% ABV that'll make your hop into the ocean that much more difficult.
IPA, 7%
Highland Park
Nothing says springtime in LA like Highland Park Brewery's flagship IPA -- in cans! That's right, the new reigning champs of the LA IPA Fest (won with the Simcoe-loaded Bonkers IPA) are releasing a new batch of Hello, LA, the IPA that started it all on April 8th, and it will be their first beer to make its way into aluminum packaging.
Sign up here for our daily LA email and be the first to get all the food/drink/fun Los Angeles has to offer.
Sarah Bennett is a freelance journalist who is way too into craft beer. Follow her adventures on Twitter: @thesarahbennett