Hermosa Beach, 2013. Jack Daniel's Tennessee Honey and Thrillist throw the most epic beach games ever assembled, including the football game from Point Break, and the soccer game from She's All That. Take a look back on the greatness that was.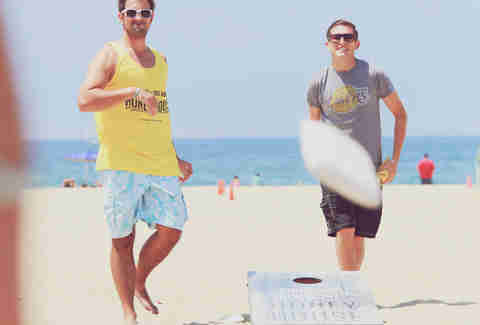 Note: No cameras were cornholed in the making of this photo.
It would not be incorrect to say that these ladies are having a ball.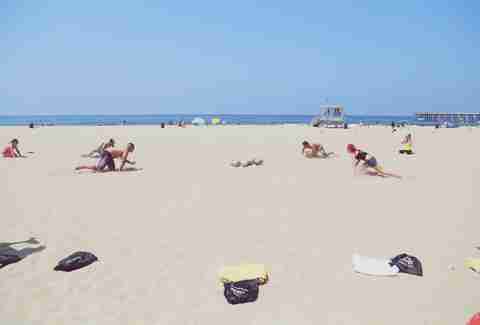 Why yes, that is a game of Hungry, Hungry Humans.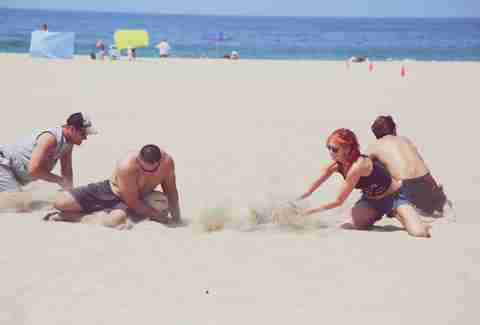 Who wants it more? Who just wants more whiskey infused with delicious honey?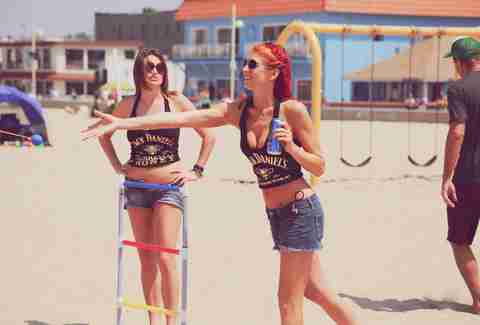 Who likes short-shorts? Everyone likes short-shorts.
Think you've got the sack for this? Then proceed.
Picturesque. Though in a way all pictures are picturesque.
A thrilling still from the Kangaroo Ball Olympic regional trials.
Whether he climbs to sack race victory or falls to bitter sack race defeat, this man has already won.
The annual migration of Hermosa Beach's majestic sack racers (Saccum Quadrupedans).
Something something pair of melons something something.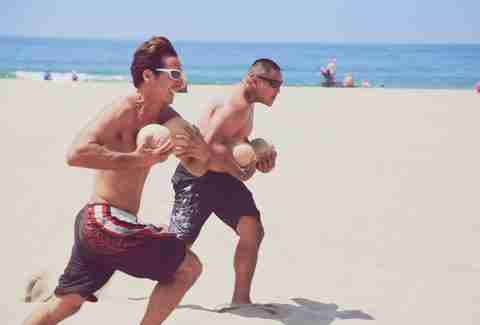 Just like when Apollo raced Rocky on the beach to get him in shape to fight Mr. T, except back then they didn't know the power of Gourd Training (TM).
"You ever think there's more to life than hopping around on giant bouncy balls?" "No. No I do not."
This is what cornhole would look like if you were a beanbag.
And this is what football would look like if you were a European.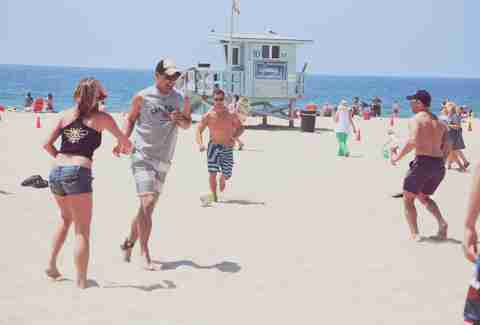 You can't tell from the photo, but they're actually running in slo-mo, because Baywatch doesn't get old even when the people from Baywatch do.
On the outside looking in at people who are nonetheless also outside.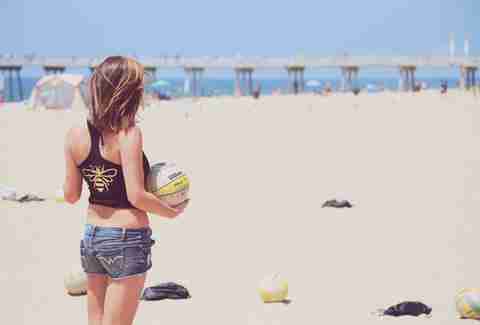 Somewhere, William G. Morgan (inventor of volleyball) looks on with approval.
A still from the Top Gun remake of everybody's dreams.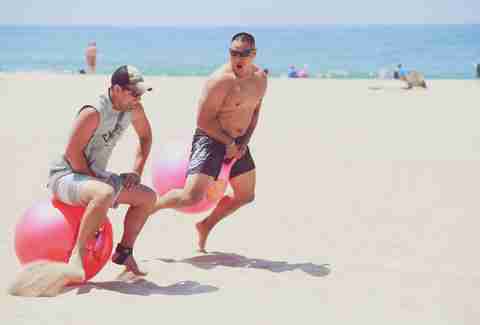 No pressure here, dude. No pressure at all.