Did you know that "hermosa" means "beautiful"? Of course you do, because you are a very hermosa person. Also beautiful: the Hermosa Beach Honey House, a hilltop mansion pool party presented by Thrillist and Jack Daniel's Tennessee Honey that saw other hermosa people, summer-sational cocktails, Umami burgers, and JDTH-infused eats from Chef Keven A Lee, aka "Cheven", aka "that's short for Chef Keven, not a movie where Kevin Spacey is a chef who only punishes the gluttonous". Check out the recap, and stay hermosa, baby.
All day long, this guy was very tall.
We've spent a good amount of time wondering what the middle girl's hat would read if she hadn't forgotten it was Hat Day.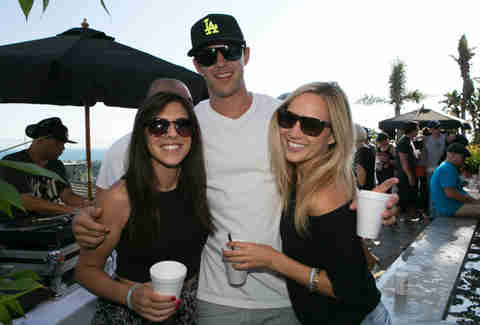 Things that make men jealous: This guy. And Aquaman. Damn your ability to breathe both in and out of water, Aquaman.
Put your hands in the air if you think high-waisted jean shorts are making a comeback.
Whatever she's smiling at, it's smiling back at her.
All she wants is your extra time and your...
Introducing the newest Batman villain: Half-Head.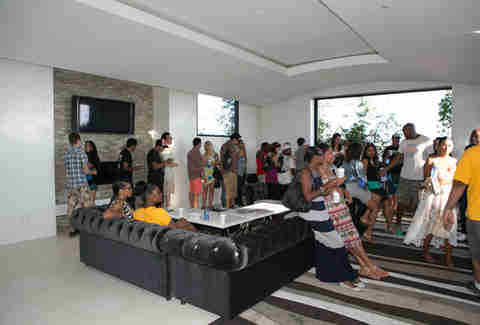 Whatever they're having. It's what's for dinner.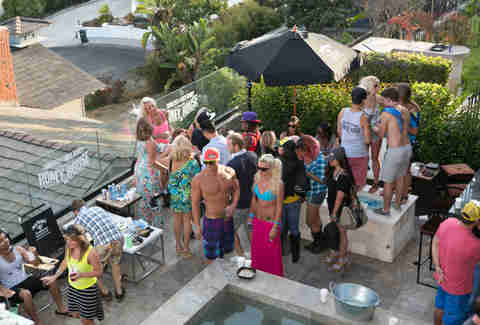 California is truly the land of muscle milk and honey.
In Russia, a handshake is rarely performed by opposite sexes. This ain't Russia.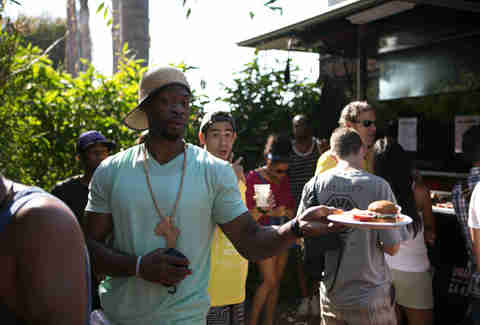 Burger-envious photobombers = photoburgers?
In case the spectacularity (real word) of the view wasn't enough, these glass railings ensured optimal viewage (not a real word).
Compare all you want, neither is bigger than the other.
He just needs one more minute.
Eyes closed and in the zone.
Here's hoping they decided to form a girl group immediately after this photo was taken.