Just like how not every Lakers player is "good at basketball" (*cough*cough*Chris Kaman*cough*we're talking about Chris Kaman... *cough*), not every bar is a beer bar. Instead, we save that sudsy moniker for places that totally earn it, like LA's nine best beer bars listed below.
Oh and heads up, we've purposefully left out breweries (sorry Golden Road) and brew pubs (sorry Golden Road, again), since that's not quite playing fair.
Recommended Video
The Definitive Eggnog Recipe You Need for the Holidays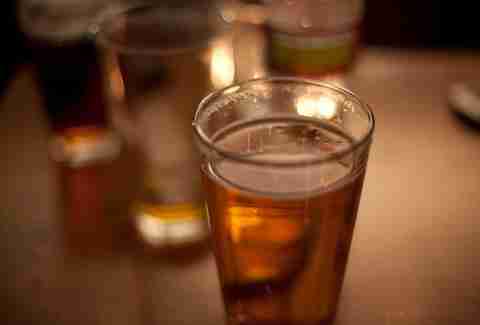 Venice Ale House (click here for address and info)
Venice
When you moved to LA, you probably dreamed of a place where you could drink local craft beers on the beach while girls in bikinis walked by. Well, this is that place.
Blue Palms Brewhouse (click here for address and info)
Hollywood
What happens when a beer geek takes over a failing cafe next to one of LA's most beloved music venues, and re-jiggers it to become an ode to hops? Blue Palms, that's what -- a small, hi-top-tabled bar with an ever-changing beer list. It's the perfect place to spend your downtime between bands/before shows/even when you're not going to a show at the Fonda in Hollywood.


Father's Office (click here for address and info)
Mid-City
Sang Yoon's beloved gastropub's internationally famous for their burger, but that wasn't initially what made them notorious. FO has always had a great list, and their Culver City location's also got massive, picnic-style outdoor tables -- perfect for pint drinking and making fun of everyone hovering over them trying to see when you're leaving ("sorry, dude, just running to the bathroom... again...").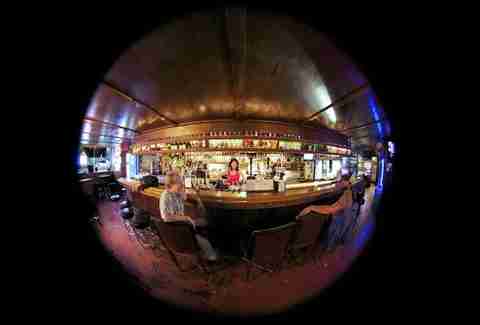 The Daily Pint (click here for address and info)
Santa Monica
Didn't this Santa Monica dive just make our Best Whiskey Bars list? Yes, it did. Is that a reason to keep the long-standing, many-dozens-of-beers-updated-daily bar off this list? No. No it is not.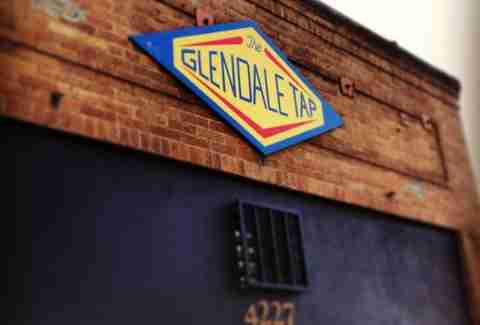 Glendale Tap (click here for address and info)
Glendale
This Eastside tavern's proprietor's a big-time beer geek, which means he carefully maintains the 50-plus tap list, focusing on local and small-run brews and happily educating brew-hounds on the tasting notes for each.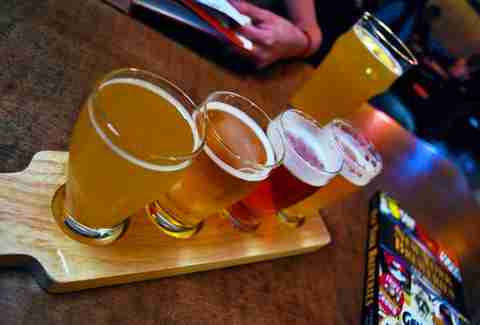 Tony's Darts Away (click here for address and info)
Burbank
Before he was The Overlord of Golden Road Brewing's Empire, Tony Yanow was the genius behind this Burbank beer bar, which's dive-like in its charm (the games are a really nice touch), but with a carefully curated brew-list (and extra-delicious sausages).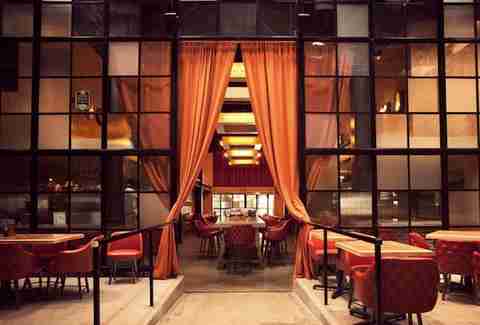 Mohawk Bend (click here for address and info)
Echo Park
The dude from Tony's is also behind this Silverlake/Echo Park gastropubstaurant, with a killer beer list, a great vegan-friendly-but-thankfully-they-also-have-meat-phew menu, and an enclosed back patio that could not be better for day drinking. Seriously.


Sunset Beer Company (click here for address and info)
Echo Park
Right by Dodgers stadium, this all-beer convenience store (which sources internationally, so there're hundreds of brews you've probably never tried) was also genius to open a bar next door. They'll pop the bottle on anything they sell at any time, so long as you stick around to drink it, which means you're definitely hanging out for a while.
The Surly Goat (click here for address and info)
West Hollywood
This dimly lit West Hollywood beer bar has become a suds-lover's paradise, thanks to tap takeovers, rare beers available all the time, and a super-knowledgeable staff that doesn't judge beginners, but does offer brew-dogs that even experts likely haven't tried.

Jeff Miller is the Senior City Editor for Thrillist LA and prefers something in the "-weisen" category. Hit him at @thrillistla on the Tweets and @jeffmillerla on the Instagrams.