11 Louisville Bars That Are Open on Christmas Day
Yes, we know that most Chinese buffets are open on Christmas Day. But what happens when an egg roll just isn't going to cut it after hours of family time? No fear, we've got you covered. Below is a list of 11 bars open on Christmas Day in Louisville for when you need to get some slightly stronger holiday spirit into you.
Germantown
This Germantown hole in the wall isn't a bad place to spend your holiday. Opens at 8pm.

Old Louisville
Good beer, cheap liquor, and the best jukebox in Louisville. Opens at 5pm on Christmas Day.

The Highlands
"Louisville's oldest tavern" has one fine Bloody Mary (we could make an Immaculate Conception joke here, but we'll refrain). Opens at 4pm.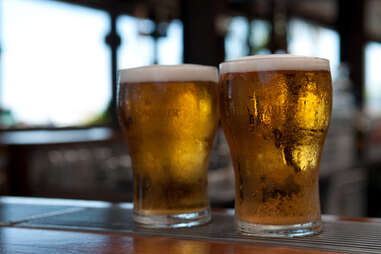 The Highlands
If Christmas leaves you lonely for some good company, The Back Door -- "Louisville's friendliest tavern" -- may be the place to go. Opens at 6pm.

Okolona
Tired of Christmas carols? Head to Castaway Lounge for karaoke. Opens at 6pm.

Downtown
If you need to be slightly buzzed to get through Christmas dinner (complete with Uncle Joe's political commentary and questions about when you'll produce a grandchild), Freddie's opens at noon.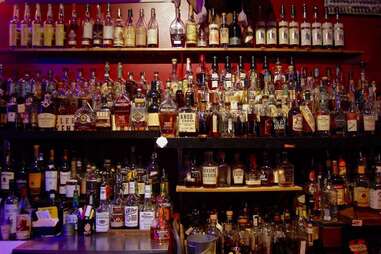 Downtown
There's no better place to take the edge off of a tense family holiday than Haymarket Whiskey Bar. Head there at 4pm and select one -- or five -- of the over 150 bourbons on offer to drink away the day.

Crescent Hill
Head home for the holidays (or at least to Sergio's, "Home to over 1,000 beers"). Opens at 2pm.

Highlands
For those who need a tall drink -- or a Santa dance party -- to deal with a big holiday headache, Big Bar opens at 8pm.
Crescent Hill
Live music at Gerstle's will get you out of the family room and onto the dance floor. Opens at 4pm with music at 10pm.

Schnitzelburg
Screw those newfangled kids' toys that you're inevitably going to end up putting together for your niece. Zanzabar's doors open at 8pm this year with cold beer, vintage pinball machines, and the musical act "I'm Dreaming of a White Stripes Christmas" kicking off at 9pm.
Sign up here for our daily Louisville email and be the first to get all the food/drink/fun in town.
Lindsey McClave is a freelance food and travel writer with a fondness for egg nog. Keep up with her holiday happenings at @FoodieGirlKY.