What is a Bad Decision Bar? Well, it's the place where an innocent plan to round out the night with one last drink turns into a not-so-innocent lineup of shots, more shots, and waking up spooning a burrito. Every city has them, and Louisville -- where the bars stay open until 4am and the bourbon flows like fountain water -- is no exception. Here's are the city's eight finest examples...
 
New Albany
The Irish Exit is where '90s music videos come to die: dark, cluttered, incredibly cheap, and a little too down-home to be truly cool. The patio out back is fairly nice and the regular crowd is friendly, but watch out for them Southern Indiana hooligans.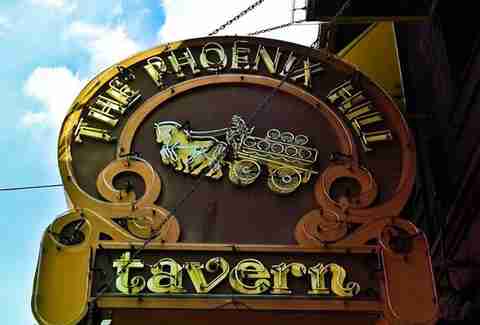 The Highlands
Nobody really knows how many actual rooms there are in Phoenix Hill -- the place is so labyrinthine you just might meet a minotaur as you stumble up and down the back staircases, and everything from the weird Tiki decorations and faded band posters, to the dancing cage, the screaming wannabe rockers, the strobe-heavy dance floor, and the rooftop garden should really tip you off that bad decisions are about to be made.
Crescent Hill
On the outside, Jim Porter's seems like a good idea. On the inside, if you're under 50, you'll feel like veal at a jerky factory. Jim Porter's Good Time Emporium is Louisville's premier cougar hunting ground, and proud of it.
The Highlands
$20 of booze at a regular bar might get you a little buzzed, but $20 of booze at Cahoots might actually kill you, and that is not an exaggeration. The drinks are strong, the pours are heavy, and the crowd is often rowdy. The floors are sticky, and you're never really sure why, and it's probably best that way.
Downtown
Sully's is the best bar to visit if you want to meet an inebriated sorority girl who "just loooovesssss amaretto sours you guys!", or if you're interested in hearing hundreds of shrill voices scream "OH MY GOD THIS IS OUR SONG" every time the DJ plays "Single Ladies". They should really consider installing full-body Purell spraying booths right outside the exit.
Old Louisville
If you notice a pack of scantily clad, multi-pierced, and exuberantly hair-colored youths scuttling down the streets of Old Louisville on a dark weeknight, never fear, they're probably just headed to a midweek dance party at Magnolia Bar. God himself deemed Mag Bar such a travesty, he ran a truck into the front of it last year (no one was badly hurt), but this Old Louisville haven soldiered on. Every inch of that pole on the dance floor has been in direct contact with at least a hundred crotches. Don't touch that pole.
Downtown
There were so many years when The Connection was the safest/best place to go as an LGBTQ person, but times they have a-changed, and it takes a lot of grime to make some of the best drag queens in the business look faded. There is another issue: 18-20-year-olds are allowed to enter The Connection with a sponsor, so be careful who you hit on.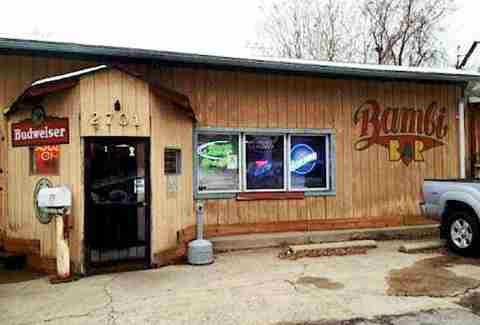 The Highlands
To properly do the Bambi Walk (which is not actually sponsored by Bambi Bar), you're supposed to start at Bambi Bar and take a drink at every bar on Bardstown Rd until you reach Phoenix Hill Tavern. Obviously that entire pub-crawling adventure is incredibly ill-advised, and starting off your journey at somewhere as low-key as Bambi Bar lulls your liver into a false sense of security. 
Do you have a bar to add to the list? Leave it in the comments.
Sign up here for our daily Louisville email and be the first to get all the food/drink/fun in town.