There are bars that are dog-friendly … and then there's Lucky Dog Bark and Brew. The North Carolina mini chain (which has one location in Charlotte, one in Cornelius and another on the way to Steele Creek), is a bar, doggie daycare, boarding center, dog boutique and dog park all in one.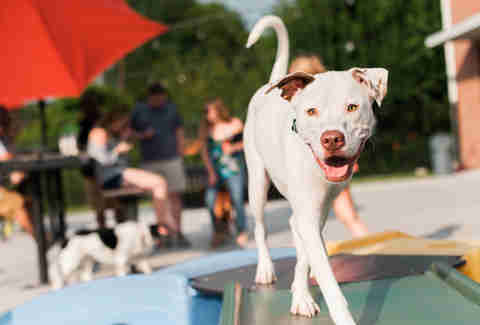 It's a place where you can get a craft brew while your pug gets a bath and a blow dry. It's a place where you can get a happy hour-priced bottle of wine while your chihuahua gets her ears cleaned. It's a place where you can kick back with a cocktail while your great dane gets his anal glands expressed. It is the dream bar for dog owners. And this year, the Charlotte location of Lucky Dog is getting even better with wiener dog racing.
The bar often hosts amazing events, such Bully Pageants (bulldog beauty pageants), German Shepherd Barktoberfests, Boxer Kissing Booths and Bulldog Luaus. Proceeds from events like these go to local canine charities and sometimes serve at adoption events (you can't just kiss a boxer and expect to walk away without a new furry friend in tow). The Wiener Dog Race is no exception. Taking place on April 28 at the Charlotte location, all of the race entry fees ($15 for one race or $30 for all four) will be donated to North Meck Animal Rescue. Even if you are just going to watch the Dachshunds dash about, you'll be helping the organization: The bar is donating 10 percent of all bar sales during the event. We honestly cannot imagine a better way to spend a day than drinking IPAs and watching long, floppy-eared dogs race around.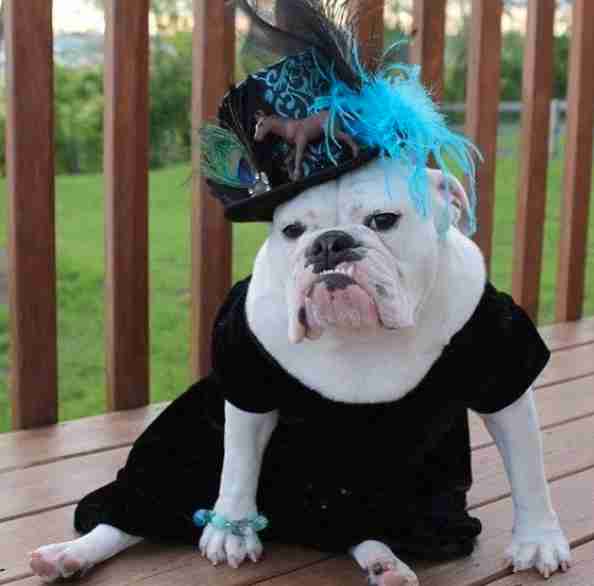 Other upcoming events at Lucky Dog include the Who's the Dog Daddy event, which offers DNA tests for dogs and benefits the Humane Society, and the Cinco de Bow Wow, featuring a doggie costume contest.
If you aren't located in North Carolina, but love Lucky Dog's business model, you can open your own franchise. The company is set up to franchise in 21 states including New Jersey, Colorado and Massachusetts, and those who are interested can apply online. Just think: In a couple of years, you could be judging a bulldog beauty pageant of your own.