Beale St is a magical place where you can sip a "Big Ass Beer" in the middle of the road then share a bucket of booze with friends while gawking at street performers and listening to great live music. Since it's already the home of the blues, don't let it become the home of the "I walked into this horrendous bar" blues and take heed of our rating of every single bar on Beale St before you go.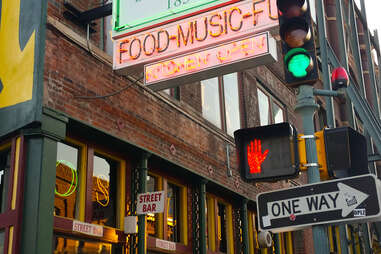 Possibly the only bar ever to house live goats (something about Irish lore and good luck), Silky's is the home of the (in)famous Diver bucket: a gallon-sized, shareable concoction of rum, beer, grenadine, and secret ingredients. Bachelorette party groups seem to like this.
Rating: 6 if you're with a bachelorette party. 7 if you want to drink with goats.