Courtesy of The Majestic Grill
Courtesy of The Majestic Grill
We could all probably use a little extra holiday cheer this time of year. As we bid adieu to 2016, and brace ourselves for 2017, we're going to need lots of beer to help carry us through these times. Thankfully, there's no shortage of festive places to find a few friendly folks, some uplifting decor, and a frosty pint.
Downtown
The Majestic goes all out for Christmas. There are 60 wreaths on the mezzanine columns, lit & decorated garlands all along the railings and the bar, two and a half Christmas trees, and a life-size Santa in a sleigh being pulled by a life-sized reindeer! The Innovator's Room (the private room in the back) has its own Christmas tree and really cool GIANT sized classic Christmas movie posters on the walls in a nod to their movie theater past. Beers on tap are all local: Memphis Made, High Cotton, Wiseacre, and Guinness (Arthur Guinness' first brewery was in the owner's hometown in Ireland).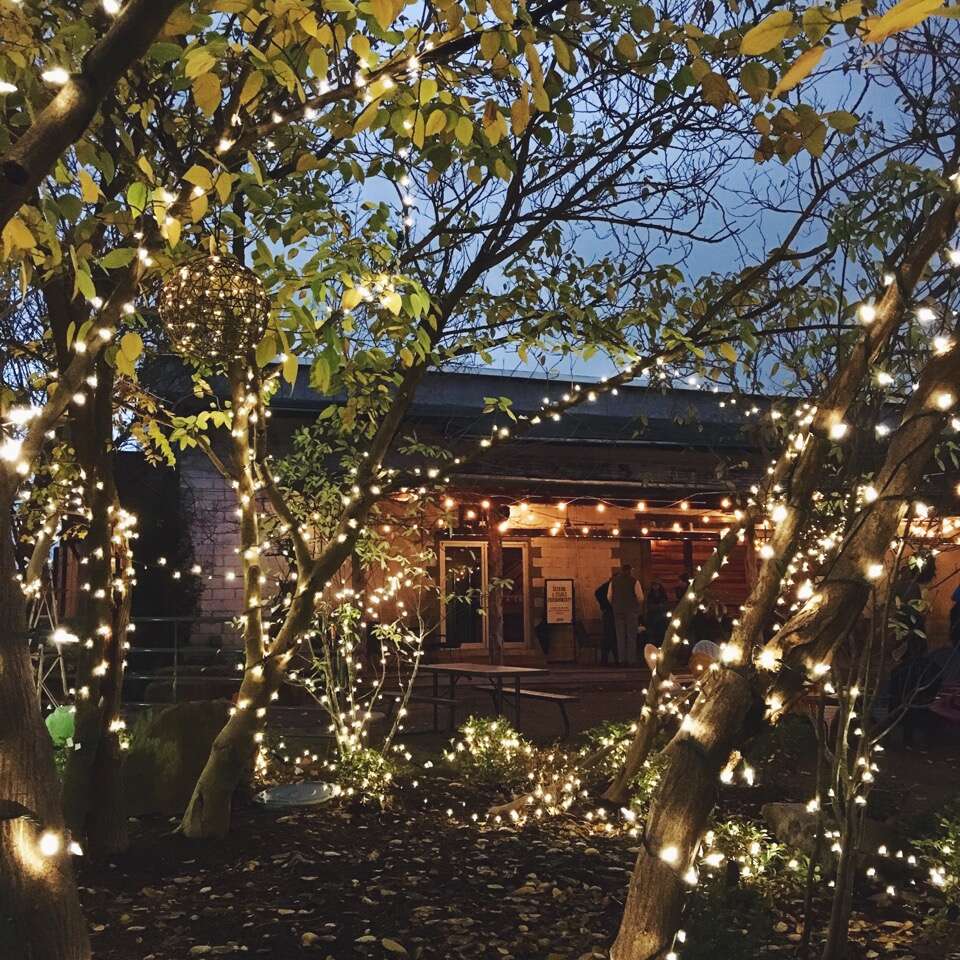 Downtown
Outdoor enthusiasts and patio lovers need look no further than Loflin Yard for the alcoholidaze. They have Christmas lights strung up in the trees, a fully enclosed heated patio, fire pits, gas heaters, and DIY s'mores on the menu. Winter hours are Wednesday and Thursday, 4-10pm; Friday, 4pm-12am; Saturday and Sunday, 12pm-12am. There's live music in the Coach House Friday through Sunday.
Broad Avenue Arts District
The Bikesmith is always a fun place to visit and drink a beer while talking bikes (or really, whatever you want). Over the holidays you can catch The Bikesmith in his red reindeer suit and tie and say hi to his newest little elf, Barkley. They're having a cyclocross race (Santa Cross) and party on December 21st where you can ride or cheer people on. At the after party Santa will be posing for pictures with you and your bike (and your beer, if you'd like).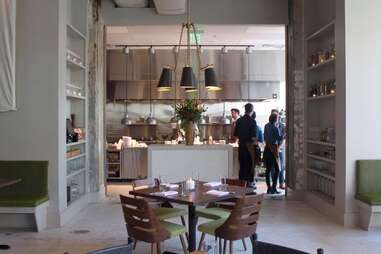 Downtown
This is THE hot spot right now, so decorations are not necessary to make it feel festive (though there are a few poinsettias). Gather round the beautifully constructed bar with all of the beautiful people and enjoy a frosty brew. The Happy Hour menu features yummy treats for $5 like maple glazed chicken skins. Griz nights are extra packed, so get there early.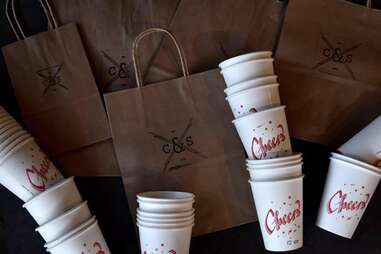 Broad Avenue Arts District
There aren't many places where you can have a beer, eat a slice of pie, AND get your holiday shopping done. City & State is all decked out in holiday happiness thanks to Everbloom Designs. The whimsical -- yet modern and minimal -- moss-covered and pom-pommed décor just feels oh so right and welcoming. The beer fridge has your choice of Ghost River (Golden and IPA), Wiseacre (Tiny Bomb, Ananda, and Gotta Get Up), Abita Amber, and Brooklyn Brewery Lager.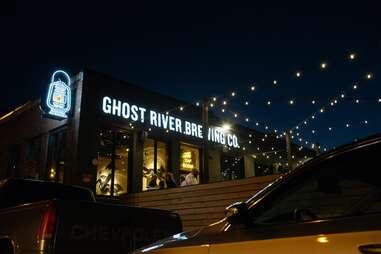 Downtown
The taproom at Ghost River Brewing Co. has been open for just shy of a month now, and it's been putting some great events and ideas into place. Flight Nights are Wednesdays and include five beers hand-picked by one of the brewers, Mike Clements. He also chooses the order and gives a background on the beer process. Small Shop Saturdays features a new local vendor each week and there's acoustic music on Saturday nights. Every Sunday is Brunch at the Brewery with the Flying Sobie's truck (fried Cornish hens & waffles!), Bloody Beers (made with Nikki's) and Vice-mosas (Memphis Vice Sour Ale with OJ) followed by Songwriter Sessions with Crockett Hall. There are three TVs for sports, board games, and a killer patio. Children and pets welcome.
Edge District
High Cotton has a wide variety of winter beers out right now (rye porter, milk stout & Scottish ale) and will be releasing the Christmas Stout shortly. The newly redone event space will be host to various pop ups and there's lots of other fun activities to lift the spirits including Bendy Brewski Yoga on Thursdays, Free Memphis Trivia on Fridays, football, food & toys drives, and lots of live music throughout the weekends.
East Memphis
There's no better place to be on a cold, rainy winter night. The bar is large and horseshoe-shaped, the people who fill it are pure blue collar class, and the vibe is always convivial. The usually dark bar is now twinkled out to the max and the regulars are extra chatty. Treat yourself to a few cold ones, a dozen oysters, and good conversation this holiday season.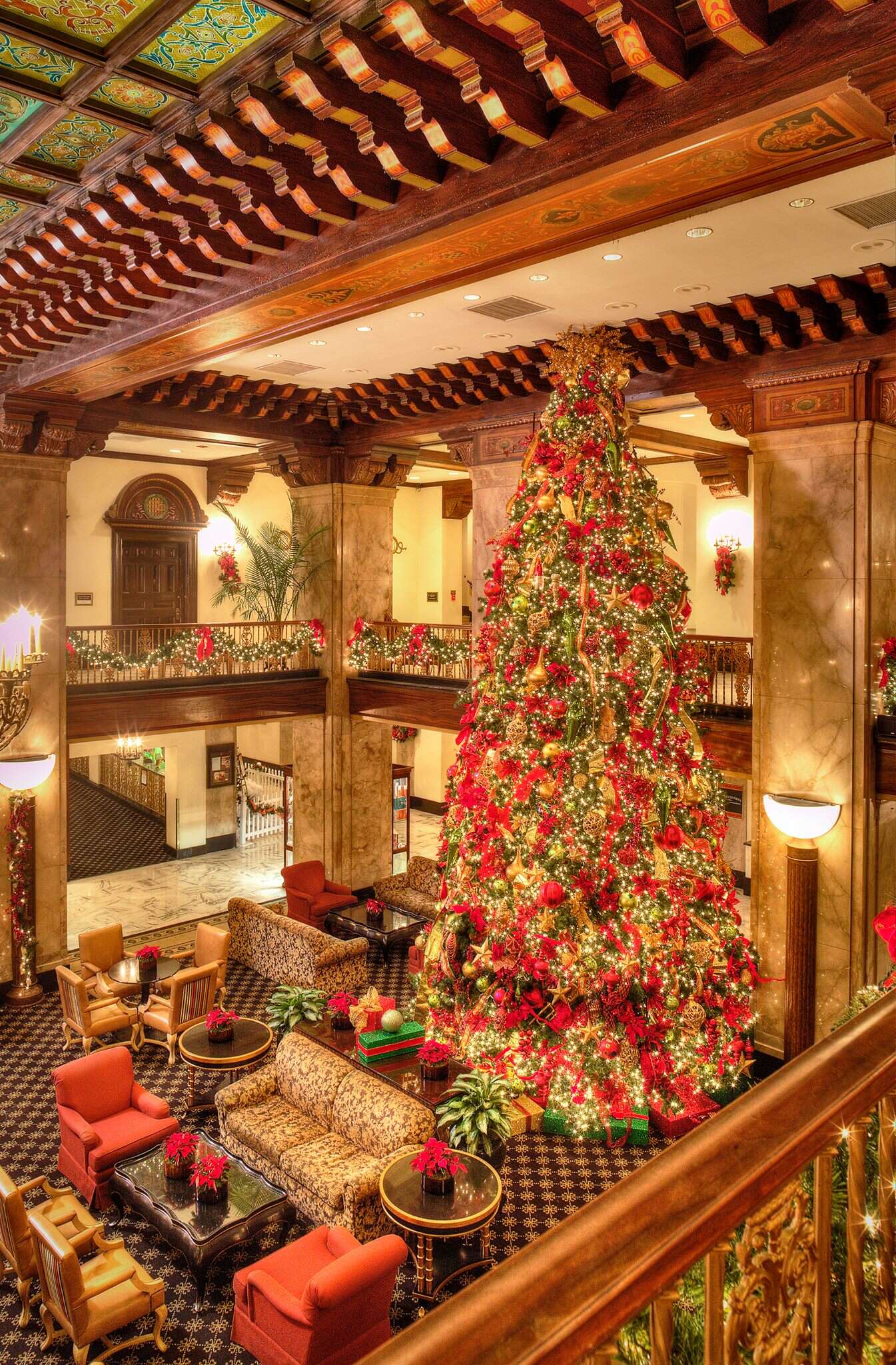 Downtown
If you're looking to be transported into a magical winter wonderland, then the Peabody Hotel is the place. The gigantic Christmas trees, myriad lights, and chef-made gingerbread houses are the epitome of festive. Now, if your idea of a winter wonderland isn't complete without an adult beverage, then head to the Lobby Bar. Known for its proximity to the world famous Peabody Ducks' swimming hole, it's also a great place to people watch. Mixed drinks here are not cheap, but beers are fairly reasonable. They have a great selection of local, regional, craft, domestic, imported, and even high-gravity beers -- not to mention a couple of beer cocktails and a beer float.
Broad Avenue Arts District
Wiseacre's ready to party it up this year. It has two Christmas trees in the taproom, lighted garland around the keg art on the walls, multicolored twinkling icicle lights around the bar, and festive lights lining the bridge to its street parking. There's even an Elf on the Shelf, errr, disco ball. Every Tuesday in December it's playing a Christmas movie and December 9th is the Annual Tacky Sweater party with the Mighty Souls. Wiseacre will open early on the 23rd for the release of the Astronaut Status barrel-aged imperial stout.
Cooper Young
There's no place in midtown with more decorations -- or beers on tap -- than the Young Avenue Deli. With nearly 40 to choose from, you can spend many a December days and nights getting your buzz on with no repeats. Shoot a game of pool, play a little foosball, catch some live music, or just watch the game.
Sign up here for our daily Memphis email and be the first to get all the food/drink/fun in the Blues City.