The next time you meet someone new, don't ask them, "What do you do?" Instead, ask, "Where do you do most of your drinking?" That might be a weird question to lead with, but your favorite bar does say a lot about you, and these Memphis bars build character. Whether that's the character you want to be is another story entirely.
Cooper-Young
Valet parking is important to you, either because Midtown scares you or because you are wearing impossible heels.
VECA
Last call does not apply to you. You think having a few more beers and eating a deliciously greasy burger at 3am is a much better idea than going home to bed.
Cooper-Young
You laugh in the faces of claustrophobics. Listening to live music in the city's smallest venue while drinking out of a mason jar makes you feel alive.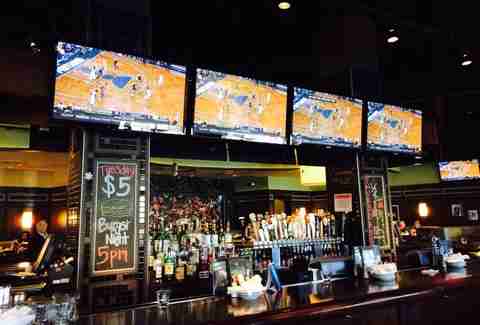 Overton Square
You're a Todd and this is where you bring the East Memphis ladies to show them how hip you are.
Cooper-Young
You fancy yourself fabulous. Maybe you even quote yourself from time to time.
Downtown
You are a hardcore Arsenal fan, a smack-talker, a drinker of Guinness, and someone who doesn't mind going home smelling like fish & chips.
Midtown
You see nothing wrong with going to the same damn bar every night. You know everyone there, and they all know you. You've seen some of the best shows to ever happen in Memphis, but you are cool about it.
Broad Avenue Arts District
Drinking artisan cocktails and eating oysters with people over the age of thirty in a pirate-themed locale makes you feel hip, but doesn't make you a hipster. The recent decision to institute a no-smoking policy hasn't run you off, but only because of the semi-secret patio.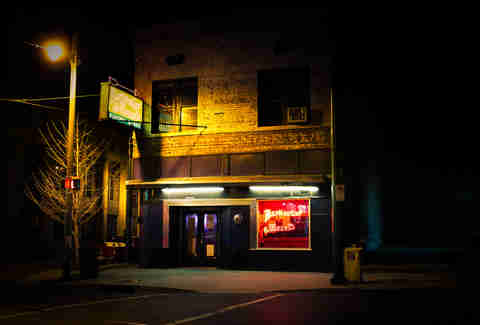 South Main Arts District
If you don't live in South Main, you're either a truck driver or a tourist from Australia.
East Memphis (Mendenhall Location)
You are recently divorced and on the prowl. You order your first Scotch at 3pm. You probably own some argyle socks.
The Edge District
You aren't opposed to playing spades or doing yoga while drinking your Scottish ale, but you'd rather not deal with the manbuns and babies found at the other local taprooms.
Midtown
Forget craft beer. The more PBR you drink, the more quarters you have for the jukebox and pool table. You're too young to remember Shirley.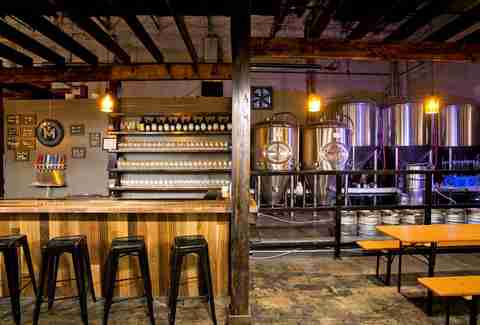 Cooper-Young
You are a new-ish parent who totally takes for granted how badass it is to get to bring your kid to a taproom.
Midtown
You enjoy loud music and wear shoes that can easily be hosed off.
Midtown
It's 1992, you are a Rhodes student, and you have a really impressive fake ID. Or, it's 2015 and you like remembering the good ol' days.
Midtown
You fancy yourself an artist. Your most recent novel was inspired by graffiti in the women's room.
Downtown
You are celebrating a special occasion, whether a birthday or a divorce, and to properly mark it you need to shake your ass by the smoke machine while chugging a 40.
Midtown
You are planning to get at least partially naked before the night is over.
Cooper-Young
You are a patiosexual who will sit outside regardless of the weather. You drink whiskey slushies when it's warm and fire-flavored shots when it's cold. You wish you had the balls to make out with someone in the hidden phone booth by the bathrooms, or at the very least go down the slide on the roof.
Raleigh
Born and raised in Rockin' Raleigh, you should own stock in Aqua Net hairspray. "Liquored up and lacquered down" is your personal motto.
VECA
It's late. You really aren't a good dancer. You're beyond the point of caring.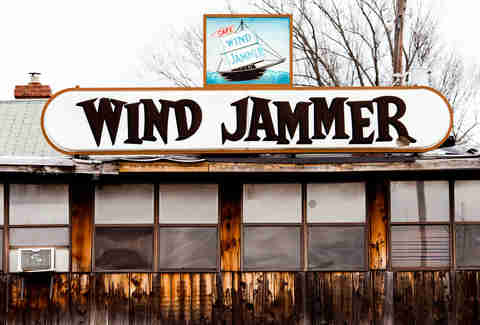 Brookhaven Circle
Nobody believes you can nail Freddie Mercury's decibels karaoking to "Under Pressure," you'll prove them wrong. Well, you won't really, but you're going to do it regardless.
Broad Avenue Arts District
You are young, hip, bearded, and probably working on a man bun. So what if your dinner of choice is grocery store fried chicken, Doritos, and Mountain Dew. You are living the dream.
Cooper-Young
Your wallet has a chain, much like your dogs.
Sign up here for our daily Memphis email and be the first to get all the food/drink/fun in the Blues City.
Stacey Greenberg lives in Cooper-Young with her two sons, but spreads her drinking around town to keep people guessing. She's the author of the award winning blog, Dining with Monkeys.