20 Miami Bars That Are Open on Christmas Day
Around the Miami area, Christmas Eve (or Nochebuena) is when everyone is spending time with their friends and family, drinking eggnog, and really diving head first into the holidays spirit(s). But what about Christmas Day -- where the hell can one go to find solace away from angry Uncle Bob and your Great Aunt Edna, who's slowly drifting into lunacy? Luckily, there are tons of new bars. And here are 20 sweet spots that can be your retreat on Christmas.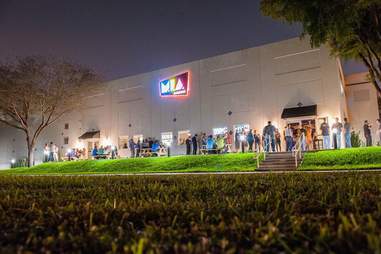 Azanotography
Doral
Because all you wanted for Christmas was craft beer -- that wasn't seasonal.
Kendall
If you find yourself in the depths of the suburbs in need of a brew or three, this chill spot will do the trick.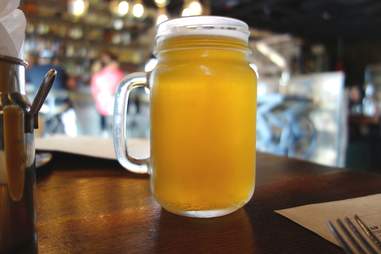 Javier Ramirez
South Miami
It's a regular Friday night house party at Bougie's with DJ Mikee D. Opens at 8pm.
South Miami
They will open a little later than usual, at 8pm, but their Irish breakfast will get you ready for a second big night. Pass the Guinness, bro.
Coral Gables
Reconnect with all your buddies at one of Miami's go-to college hangs. It opens at 5pm, but don't go hungry 'cause its normal food options won't be available.
Coral Gables
After some wholesome time with your family, sometimes you just need cheap-as-hell drinks inside a cloud of cigarette smoke. It's also hosting a potluck, so take some of those leftovers with you.
Coconut Grove
Take it back to your college days with a pool table, beer pong, and video games. The only difference is that now you'll actually appreciate their sick beer selection. Opens at 7pm.
 
Coconut Grove
Locals have spent many debaucherous nights here, why should Christmas be any different? Grab the best seat in the house -- the lifeguard station. It opens at 2pm for those who need to escape the familial responsibilities early.
 
Coconut Grove
These guys promise to stay open even during the zombie apocalypse, so Christmas is a done deal.
American Social
Brickell
Open from 4-9pm, this fills that sweet spot in between all the early-dinner/late-night parties.
Brickell
Drink your way to merry cheer with homemade cookies served with shots of peppermint schnapps, Kahlúa, Baileys, or a coquito for nine bucks.
Downtown
It's just another regular day at The Corner. No frills, no bells, no fuss, no muss.
Wynwood
Everyone's favorite anything-goes neighborhood bar. Just like Barracuda's, it will provide specials on the fly. It may or may not have $16 bottles of bubbly, guest bartenders, FREE Christmas shots, and a Chinese food truck outside… OK OK, it does.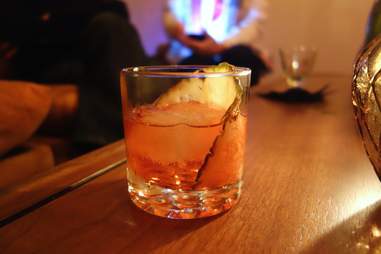 Javier Ramirez
Miami Beach
If the fact that it's one of the best bad decision bars AND one of the best dive bars in Miami doesn't get your attention, then the all-girl staff is sure to do the trick.
 
Miami Beach
It's time for a little bump and grind at the kind of bar where, if you stay late enough, every girl starts to look like this place's name.
The Abbey Brewing Company
Miami Beach
If all you want for Christmas is local craft beer (or a coquito cocktail), then South Florida's OG suds-slingers have the spot for you.
Miami Beach
Give yourself the gift of John Lermayer's cocktails at one of Miami's best new bars. Oh yeah, don't forget that fancy Big Banana Julep with sous-vide banana rum, bourbon, and salted banana syrup.
Miami Beach
27 won't be open, but its cooler older brother will, probably with some kick-ass punch. Call for hours before heading out, folks there may be hungover and operating a little later than usual.
Miami Beach
This poolside cocktail den located inside of a 1930s cottage will work better than mistletoe. Well, its delicious Spanish Cobbler and Tranquilo y Tropical may just help, too.
Miami Lakes
The retro '70s veneer and "party in the front, liquor in the rear" motto is perfect for that other motto -- "the family that parties together, stays together."
Sign up here for our daily Miami email and be the first to get all the food/drink/fun in town.
If all else fails, you can hit up hotel bars like Toro Toro, Repour, Rose Bar, Lou's Beer Garden, Lobby Bar at the Nautilus, and MO Bar & Lounge. At least, that's what Mandy Baca may or may not be doing. Follow her on Twitter at @mandybaca.