Sweet new bars open all the time in the 305, so it's easy to forget that there are great places to get a drink outside of the city. And we don't just mean Hialeah. Seriously, Florida's got some badass boozers, including these 14 establishments -- from an old saloon in Key West to a converted ice plant in St. Augustine -- all of which are outside Miami. Drink 'em in...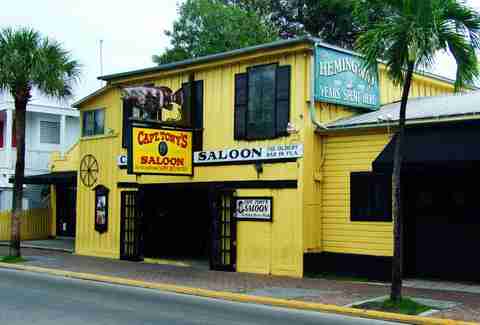 Key West
The truth is that it's hard to go wrong in the drinkers paradise that is Key West, just make sure your starting point is Capt. Tony's Saloon. It's gone through many incarnations, but this was the original location of nearby Sloppy Joe's Bar, and it's where Ernest Hemingway was a regular, and where Shel Silverstein presumably got in the right frame of mind to write, and where there are hundreds of bras hanging from the ceiling. Told you... paradise.
Big Pine Key
Grab the GPS because it's an adventure just trying to find this place, but once you do, you'll find it filled to the gills with dollar bills and a bar made of Dade County Pine, from behind which they'll serve you things like nachos and smoked fish dip, and, more importantly, their own No Name Pub Amber on draft.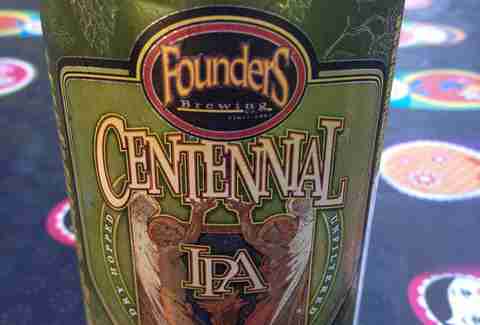 Fort Lauderdale
"No Jerks, Yes Beers.". That's their motto and it's true, you won't find any jerks there. If a jerk manages to sneak past the non-jerk boundary, they are promptly kicked out so they don't interfere with access to the rotating taps, craft bottles, and cans of the good stuff like Mermaid's Red Ale, Founders Centennial IPA, and Maredsous Tripel. Oh, and if you're not into beer (what's wrong with you?!), you should at least go check out their amazing bathroom mural.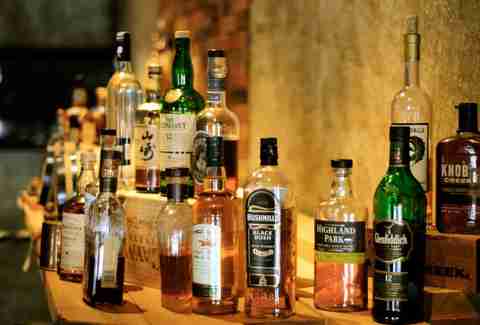 Boynton Beach
Located in a less trafficked part of Palm Beach County, somewhere between Delray Beach and West Palm Beach, sits this tiny cocktailery, where the music -- mostly blues and rock -- is as much a part of the atmosphere as the popular kitsch décor from the 1900s. The drinks stand out thanks to an expansive inventory of bitters and aged batches on tap. Highlights include the Spanish Inquisition with reposado tequila, Licor 43, lime, red pepper flakes & sage, and the Oregon Trail with bourbon, Ransom Old Tom Gin, Cynar, fig jam, orange bitters, and none of the frustrating river crossings you might expect.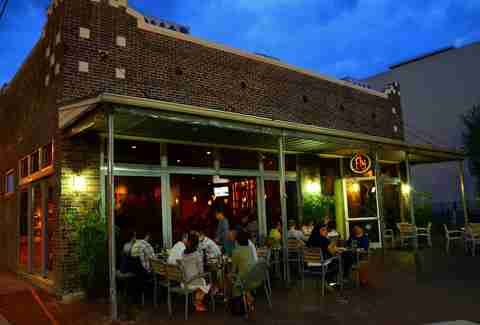 Tampa
Located in the city's historic Downtown, this rustic steel and local woodwork-heavy bar offers a rooftop deck with fantastic views, and traditional cocktails like sangrias, Old Fashioneds, and Bees Knees, but it's their more creative offerings like a Reverse Manhattan or something called the Bourbon & Branch that... sorry'boutthis!... fly off the shelves.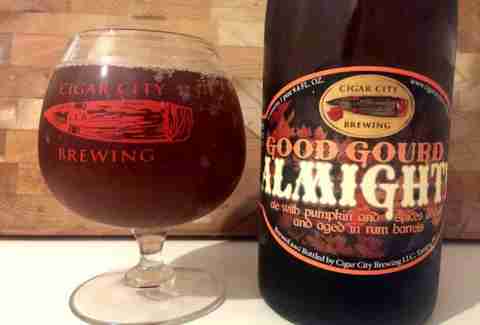 Tampa
CC's not just one of the best sud-slingers in Florida, but it's also one of the best in the country, so if you find yourself in Tampa, you should probably spend most (all?) of your time lounging at Cigar City's tasting room, where you can try a range of their award winning brews. Selections change regularly, but hopefully you'll be lucky and find something special like Good Gourd or Boulevard's Ginger-Lemon Radler. You can even get growlers to go.
St. Petersburg
Bars love their mottos. At this leader of the local cocktail resurgence, it's "pouring our spirits to raise yours", which is easy to do when you're turning out quality takes on classics like the French 75 and the Old Fashioned, but we suggest a Pimm's Cup, which is always refreshing in the sticky Florida weather.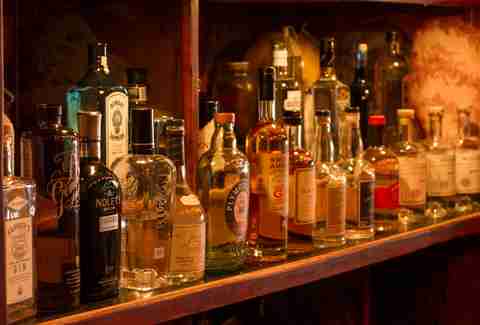 Orlando
Opened two years ago in a turn of the century building in the heart of Downtown Orlando, CB's got an early 1900s vibe, thanks to a space that's part apothecary, part steam punk, a long list of absinthes, cocktails on tap, and creative Prohibition-style cocktails that often incorporate shrubs (aka drinking vinegars). Our advice: go with the Fernet and house-made cola, or ask for a bespoke cocktail with one of those shrub-based numbers.
Orlando
Around since 1954, this old dame has no shame in showing her true colors, which includes yellowed wallpaper from days gone by. It has all the makings of a dive bar. Low-lying building. Check. Windowless. Check. No-nonsense bartenders. Check. It's the perfect location for all of your clandestine activities. You're ordering straight-up shots of Jameson with PBR beer here. No fancy cocktails in sight.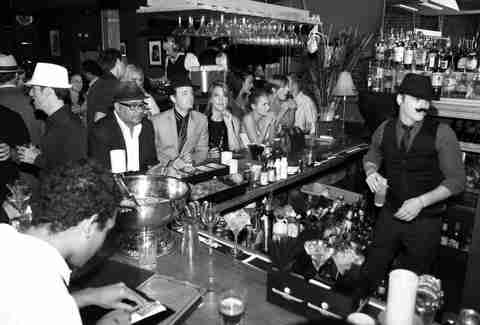 Gainesville
Who knew that Gainesville had a cocktail bar? And, that it's been around since 1997! Featuring a Mad Men-era vibe and stiff drinks, you won't find many frat bros hanging around. Instead it's Downtown confines are home to those interested in their rotating cocktail list that's boasting a heavy dose of small batch liquors combined with Florida flavors like citrus. And bitters, presumably.
St. Augustine
Located in an old (surprise!) ice plant, this boozer shares space with the St. Augustine Distillery and uses their spirits for their cocktails. If that isn't cool enough, the refurbished interior uses reclaimed wood and metal to keep its 1927 feel. In honor of the location they've got special ice program with three different kinds of ice. The cocktail to try is the Punch Drunk Love, which mixes vodka and Falernum with hibiscus liqueur, lemon, lime, and sugar. Preservation has never been this cool. Literally.
Jacksonville
The specialties here include the Pegu Club w/ lime, orange bitters, gin & a dash of cointreau, and the Red Dawn w/ seasonal berries, vodka, ginger liqueur & ginger beer, but don't worry this brick-walled and fireplace-equipped drink spot also has real beer... which they put in beer cocktails.
Tallahassee
Cocktail parasols, Tiki glassware, and a "futuristic" design inspired by the '60s love for the Space-Age (think The Jetsons in Polynesia), this groovy spot offers a laid-back, off-beat spot to weigh important issues -- like colorful Tiki cocktails vs frozen boozy drinks. And it's the perfect spot to do all the research necessary to make such decisions.
Pensacola
Flora-Bama turned 50 this year, but they don't look or act a day past 22. This place is a little bit Florida, a little bit Alabama, and 100% insane. Located on the water, this spot is a jack-of-all-trades that includes a restaurant, bar, yacht club, marina, and liquor store, but it's most known for outrageous events, including their Shindig on the Sand Beach Concert and the Miss Memorial Day Bikini Contest. Just be sure to order some fried pickles and oysters before the debauchery begins.
Sign up here for our daily Miami email and be the first to get all the food/drink/fun in town.