Miami Kool & the Gang didn't write songs called "Beer Pong Tuesdays", did they? No. That's because ladies' night is THE best night of the week. It brings out the kind of girls who like to drink for cheap on a weeknight, and if we have to explain to you why that -- and these seven spots offering new ways for ladies to booze on a budget -- is awesome, clearly you've got the "Summer Madness".
Patpong Road
Although they somehow resisted the temptation to call it "Lady Boys' Night", Patpong Road pays tribute to the gender that made their namesake street famous by giving ladies a free bottle of Champagne if they come in a group on Fridays and Saturdays, AND they will give ladies, gentlemen, or anything in between their first drink free until midnight.
Continue Reading
RedBar Drink Company
You saw that Silver Scorpion a while back and thought to yourself "That looks like it would lead to my date making some bad decisions... if only it didn't cost so much!" Well, Thursday is your day because those (and their other specialty drinks) are only $6 for ladies, plus they get free Champagne from 9pm-midnight.



Tarpon Bend
Apparently drinking for free from 8pm-close wasn't enough for the ladies of Himmarshee, so Tarpon Bend is now giving them a chance to win free stuff like gift cards from local boutiques, salons, and blow dry bars by spinning a Twister-themed wheel. They can see how they'd look as an Indian bride/cartoon with free henna and a caricaturist too.
Radio Bar
Although you'll be slightly disappointed to learn that the name "Catfight Wednesdays" does NOT involve girls pulling each other's hair, wrestling on the ground, and hopefully ripping a shirt off in the process, you'll be delighted to find that it DOES involve ladies getting 2-for-1 craft cocktails from 6pm-close, which, if the right girls show up, could lead to that first thing anyway.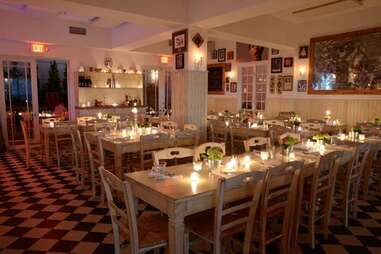 Petit Miami Beach
You know those ladies who say stuff like "one glass of wine is really like six glasses of wine"? Lucky for you, this place'll be full of them on Tuesdays when tables of ladies will get free wine all night long with dinner. Advil, however, is sold separately.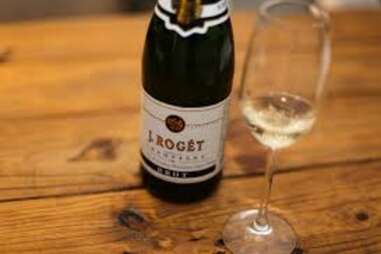 George's In The Grove
Nobody's complaining that this Coconut Grove French-themed joint gives out free Champagne to females on Wednesday nights. And even if you were the kind of killjoy who might gripe, the $5 premium drinks pretty much shut you up. Now, Thursday morning on the other hand...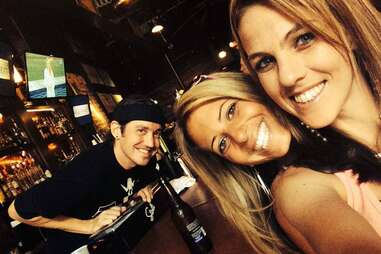 Bull Market
As fun as it is watching the price of your drink change all night depending on some formula you learned in Business 206 your junior year, some ladies just flat out ain't got time for that. So the only time you'll be seeing them at Bull Market is on Tuesdays from 7-9pm when their martinis are $5 and top-shelf cocktails are $2.
There'll be no shortage of ladies at these 10 new happy hours either