You know the drill, you meet your happily coupled friends and they're ready to call it a night as soon as you're finished with dinner, but you've got a totally different game plan. You know in your gut that if you can get them to accompany you for just one more drink, you'll be able to find someone to keep you company for the rest of the night (or rest of cuffing season). In the 305, there's always singles on the prowl—no swiping involved—the trick is knowing where to find them.
From loungey hotel hotspots to dive bars with potent cocktails and dimly lit dance clubs that'll keep you bumping and grinding until the sun comes up, Miami's diverse nightlife scene has a vibe fit for every singleton. Here are the best places to find love in South Florida—even if it's just for one night.
The busy back bar of a popular pizza joint in Brickell, Dom's is the place to go if you're on the hunt for a good time with a chance of romance. The drinks are great and the atmosphere is lively—filled with young professionals who live and work in the area that are just looking to let off some steam. Stop by on a Thursday for Dom's Karaoke night, it's a rowdy time with plenty of talent on the mic. Who knows, you may end up doing a duet with your future someone.
How to book: Stop by for first come, first served seating.
If a sweaty sultry dance partner is the kinda person you're looking to vibe with, then make your way to Wynwood's La Otra. This Latin club plays a mix of reggaeton, salsa, and conga giving you a chance to show off your best moves in hopes of attracting someone who can keep up. There's also cabaret shows in case you'd rather watch the entertainment than be the entertainment.
How to book: Reserve tables via their website, or stop by for first come, first served seating.
If you're a music lover ISO the same, your chances of finding someone at Miami's first all-vinyl listening bar are quite optimistic. Somewhat hidden off the main drag in Wynwood, you'll find Dante's HiFi, a dark and cozy spot—a.k.a. perfect for setting the mood—that's inspired by effortlessly cool Japanese record bars. With upwards of 8,500 vinyl records on hand, whatever's playing on the state-of-the-art sound system is bound to tickle your particular fancy. Grab a seat and sip on something from the highball-inspired cocktail menu while scoping out who might be jamming along to the same song as you.
How to book: Reserve via Tock.
Perhaps one of the most frequented lobby bars in all of Magic City, this spot is always bustling with groups of gals and guys grabbing a cocktail (or several) before dinner or a night out on the town. With tons of bar seating and several tables for a quick drink or even bottle service, you'll find people of all backgrounds living their best lives here. A popular hangout for the Rat Pack in the 1950s, this is the place to be if you're looking to strike up a conversation with someone you may or may not ever see again.
How to book: Call 305-674-4760 to reserve.
Looking for a tequila-crazed dance partner that wants to grab tacos at 4 am? We are, too, and we're doing it at Bodega. While it's not much of a secret these days, look for the port-a-potty door inside the late-night counter service taco shop. Once you step through, you'll find yourself in a sexy lounge where a large Love Me, F*ck Me neon sign sets the tone and live music or DJs take care of the rest. All you've got to bring are your moves. With locations all over South Florida, you've got plenty of opportunity to find that special taco-loving someone.
How to book: Stop by for first come, first served seating.
This Brickell institution has long been the reason behind some of the most epic late nights you'll probably never remember. It's a dark, intimate spot with a crew of regulars who certainly know where to go for an instantly better day. Happy hour is ideal for singles on the prowl, as it's a go-to watering hole for Brickell's nine-to-fivers in desperate need of a post-work tipple (maybe even a tripple).
How to book: Stop by for first come, first served seating.
It's hard to miss this multi-award-winning Miami Beach cocktail giant's purple neon sign proclaiming "Pursue Happiness"—but happiness isn't the only thing folks here are pursuing. The bar is open every day until 5 am, allowing for loads of time to mingle and talk. It's the kind of place where you'll find yourself taking advantage of the killer happy hour specials by way of $1 oysters (who doesn't love a cheap aphrodisiac) and $5 cocktails. And before you know it, the sun is coming up and you're on the beach across the street rolling in the sand. We may or may not be speaking from experience.
How to book: Reserve via SevenRooms.
A quick shot of tequila under the stars (a.k.a. the bar's twinkling ceiling) and who knows who you'll meet at Mama Tried. The popular late night den sports a menu full of easy-to-drink cocktails like the Pornstar Martini, topped with just enough bubbles to get the job done. If you're starting to overthink your choices, simply look over at the large mural by the door and remember, "No Regerts"—because sometimes, mama's just tryin' to get laid.
How to book: Stop by for first come, first served seating.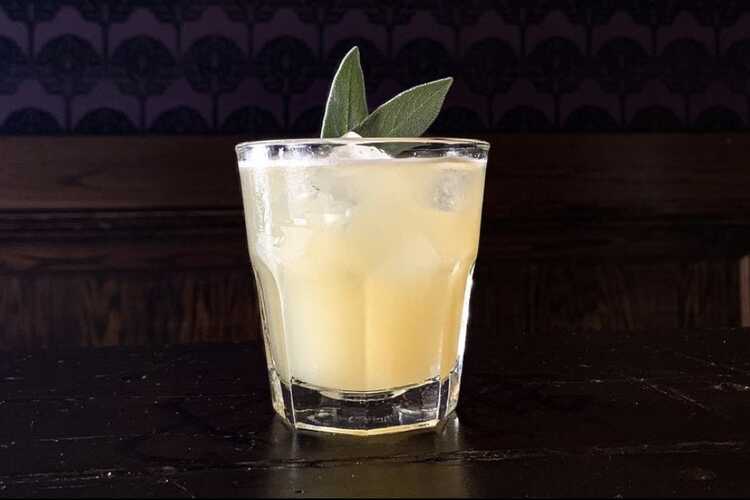 The Corner

| The Corner
A bar open until 8 am right across the street from Miami's premier ultra-club E11even (read: burlesque shows and more) sounds like the right place to find a late night pal to potentially make great memories with. At The Corner, singles will find a mix of night owls, industry pros looking for something fun after hours, and some of Miami's most unique characters. So, order yourself a little liquid courage and strike up that conversation.
How to book: Stop by for first come, first served seating.
Perched 40-stories above the pavement and overlooking all of Miami, Sugar at East Hotel's rooftop is where you'll find a classy crowd of singles. Take in panoramic views and Asian tapas while settling into a nice Martini amidst the verdant garden. It's a bit pricey, so be prepared to drop some coin if you're looking to find something—or someone—sweet.
How to book: Reserve via SevenRooms.
Better known as Bougies to, well, everyone who's ever stepped foot in there, this South Miami mainstay has seen its fair share of first dates, one night stands, and backyard makeout sessions. Every night throws down its own incentives, including kryptonite like $5 Jager shots on Mondays, ladies drink free on Wednesdays, and house party Fridays. If you're in need of some social lubricant to loosen up your game, this is where you'll find it.
How to book: Stop by for first come, first served seating.