Getting a drink in a Brickell bar usually takes about the same amount of time as getting election results, so the guys behind Batch are putting taps at the table, letting you be your own bartender while chowing down on a menu created in part by the gastropub's Instagram followers and Facebook friends in an election that may have been the most efficient one in Dade County history.
Recommended Video
Tuna Eyeball with Timothy DeLaGhetto and Ben Sinclair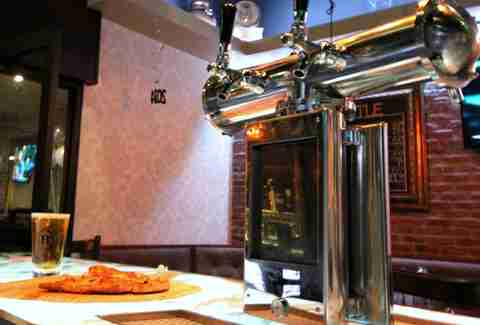 There're seven "tasting tables" fitted with Android tablet-controlled brass taps pouring two craft beers plus one liquor or one specialty cocktail.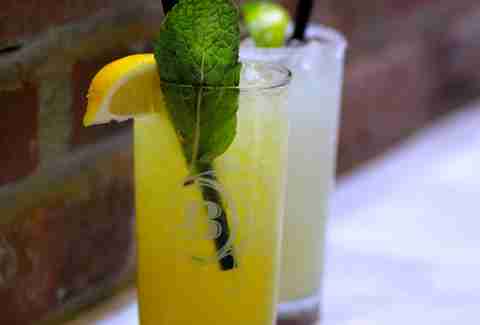 In addition to the awesomeness available at your table, Batch's also got a dozen craft cocktails on tap, like this mint-infused vodka/ passion fruit/ housemade lemon soda-based 305 Collins, which is remarkably similar in color to its namesake '70s-era apartment building, and wayyy better than a... ugh, 786 Collins.

The Santiago Sling isn't just what Benito called his move to 2nd base in the '90s, it's also a blend of black cherry & coriander-infused Kappa Pisco, Luxardo cherry liqueur, grenadine, and bitters that you could probably drink a pitcher of.
Then there's the food, created with input and direction from Batch's 10 gazillion Instagram followers, with crowd-sourced grub like the Mac Attack, which isn't mac at all, but gnocchi with aged Gruyère and bacon sprinkles.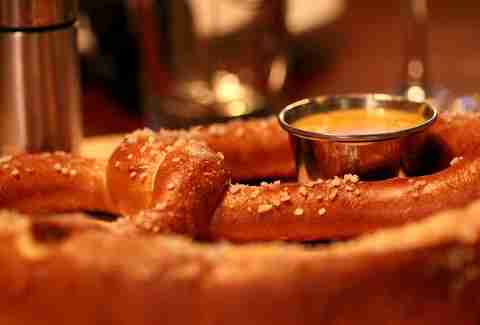 And this pizza-sized soft pretzel served with beer cheese. Just remember that eating like you're from Green Bay doesn't mean your football team will make the playoffs, but will still make you look like you're from Green Bay.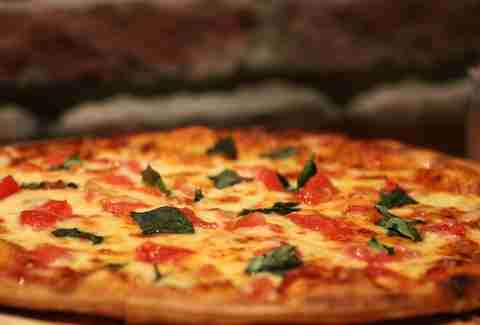 They've also got a selection of pizzas from a brick oven, which was presumably built out of Shaq's old free throws.
Missed out on a tasting table? Fret not, booze hound! The restaurant's got loads of comfy booths where you can re-learn 10th grade geography while using their giant food source map to see where your food comes from.
Oh, and if you ever feel like you've had too many, just remember these guys had more drinks in a night than you'll probably have in all of 2014. They're also all dead, so, yeah, maybe not.