Going up to Gainesville on gameday to relive your college glory is great, until you meet a girl at Balls who casually mentions she was born in 1995.
Yeah, you might be a LITTLE past the $1 liquor pitcher and frat star lifestyle of yesteryear, but don't worry, even if a weekend of Beast Light and pizza by the slice isn't as fun a time as you remember, there are a ton of places in Gainesville where you can have a good time now that you're SLIGHTLY more grown up. 
Recommended Video
This Enchanted Speakeasy Takes You Through a Revolving Door Back to the 19th Century
There's nothing quite like sitting back after a big Gator win and watching the rest of the SEC run rampant over the rest of the NCAA. Or sitting back after a Gator loss and remembering we only lost because the rest of the SEC is THAT good. Tall Paul's is your place to do either, thanks to walls lined with flat screens and fresh beer from the adjacent Alligator Brewing.
In four (okay five... maybe six) years you went to East Gainesville what, once? And that was probably just to dump the boot you took off your car after racking up too many parking tickets. But since this place opened last year, you've got another reason to head there: chicken and waffles. This spot's got the best ones in Alachua County AND they've got ample parking.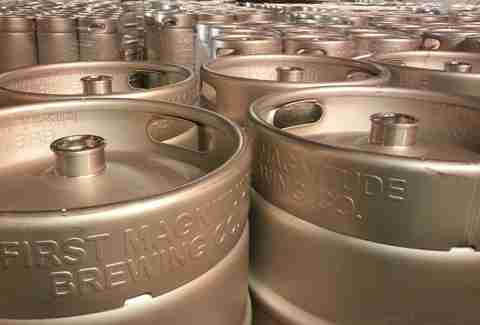 While Swamphead has been the go-to local brewery if you're in town for something other than beer funnels, this spot just opened its doors like, last week, and is run by, oh, just the FORMER HEAD OF THE UF HONORS PROGRAM. We're not sure exactly how that translates into good beer, but you're not giving up a cushy job like that to go make a crappy pale ale, right?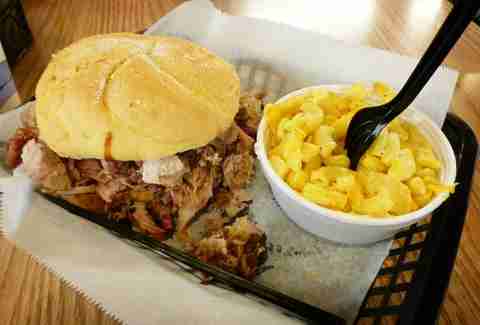 Going to this Micanopy resto/shop is kinda like going to San Francisco and saying "Wow, this reminds me a lot of the earthquake ride at Universal!", except you'll walk in the front and say "This is JUST like Cracker Barrel!". That's because in addition be being able to stuff your face with North-central Florida's best barbecue, you can also pick up candies, brittle, stuffed animals, Gator trailer hitch covers, and pretty much everything else you'd find in the front section of a Southern-themed chain restaurant.
If you can't say the name Evan Williams without throwing up a little in your mouth, hit this bar for one of their 36 craft whiskeys, or if you like drinking tequila for more than two seconds because they've got 40 of those to sip on. The Florida-fresh menu's not bad either, highlighted by the country ham in mac 'n cheese and herb-crusted short ribs.
See, because it's a wine bar you can only get half corked, get it? Well, maybe if you're living on college student money. YOU on the other hand can sit in this new Downtown wine bar for considerably longer before running out of money, which means you can taste 56 different wines from argon taps, order more than 250 different bottles, or just enjoy something from their large selection of craft beers.
Remember when you used to walk by this place across from Atlantic, see all the twenty-something grad students in there, and think "Whoa, that place is full of OLD people!" Yeah, guess who's "old" now, chief? The good news is those old people knew what they were doing because The Top might have the best top-to-bottom menu in Gainesville, thanks to stuff like balsamic pork belly, corn nuggets, and anything from the chimichurri grill.
In the 10 years that they've been open, Sweet Dreams has created more than 500 flavors of ice cream, or about half the number of mentions Tim Tebow used to get during an episode of SportsCenter. On a given day, they'll have 24 homemade flavors ranging from chocolate to Joe Candy Store, which is loaded with about every chocolate candy on Earth. Everything's made in the shop, with milk from local dairies and fruit picked by the owner from nearby orchards.
If we need to tell you why Satchel's is awesome, you clearly never went to UF, jumped on the bandwagon in 2007, and have perpetuated a Costanza-esque lie for the past seven years. So to help you out: this is the best pizza in Florida. Period. And if you're not lucky enough to get some of the deep-dish heaven they serve inside, you can enjoy it outside in an empty VW van. Just don't give yourself away by saying you waited less than two hours to get in, or you might as well change your name to Vandalay.
Sign up here for our daily Miami email and be the first to get all the food/drink/fun in town.