See the first smoke-free bar in South Beach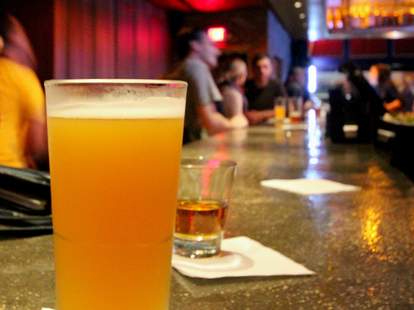 There're a lot of dead giveaways that someone's a tourist on South Beach. Like sunburns. Or stopping for pedestrians. Or thinking you can go to a bar and NOT leave smelling like you've been doing something President Obama swears he doesn't do. No, not building really bad websites... smoking! Unless the bar you're going to is SoFi Public House, South Beach's first all non-smoking destination for classic cocktails, Florida craft beers, and the kind of air to breathe that should keep you from needing a certain really crappy website in the first place.
The no-frills boozer's got a shton of booze behind wire mesh overhead, with two giant plasma flat screens on the wall, so you can watch the Dolphins in air that's probably cleaner than the foul-language-filled stuff at the stadium. Plus the beer's cheaper, and there're probably more people at the bar.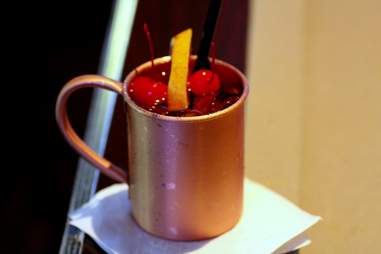 Besides doing stuff like being healthy/ hygienic, going smoke-free makes SoFi's old school cocktails, like this copper-mugged bourbon/ sugar/ Angostura bitters Old Fashioned, taste better.
Less classic options include the French Martini, which is made with Chambord, pineapple juice & vodka, and which you should probably only taste while Frenching the girl you bought it for.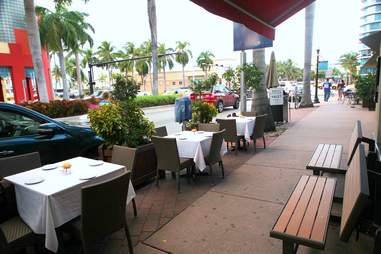 If you NEED to smoke, you can post up on one of the benches outside nextdoor's La Locanda, where, since SoFi doesn't do food, you can totally get some of Miami's best pizza to take back inside.
Science suggests cigarettes negatively impact athletic performance, so clearly, you should expect to start dominating at darts and on the Metallica pinball machine they've got in the front room.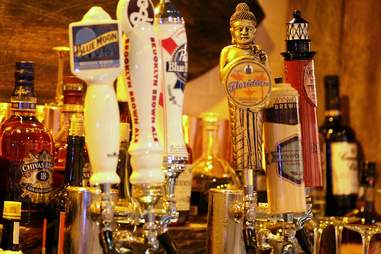 Also guaranteed to improve your darts performance: a few beers! So score one of their Sunshine State-based suds like Funky Buddha or Wynwood, just don't have so many you forget you're in Florida before trying to cross the street.