Nobody has ever said it so eloquently as LMFAO -- stop: hating is bad. Man is it bad. And also: shots, shots, shots, shots, shots, shots. And now a trio of local dudes who aren't even Berry Gordy's grandkids want to serve you boundary-pushing concoctions while making you use coordinated props. First, a "shot girl" will select an outfit from their wall of not-goofy props, which can either correspond with the shot (eg, red wig with the Redheaded, uh, Morally Loose Girl), or be totally random, like a sombrero, Mardis Gras beads, or Samurai swords. They have about 200 shots in their arsenal, but'll only rotate about 20 at a time, including this happy foursome: the Maniculiteteo (tequila, peach, lime, sugar rim), the La Grilla (aguardiente, Nuvo, strawberry Pucker, blue raspberry Blow Pop), the Captain America (grenadine, pina colada mix, Malibu, blue Curacao), and the Erotic Fantasy (grenadine, Bailey's, whiskey, whipped cream). The graffiti mural-engulfed patio area is riddled with shot bars too, to ensure there's plenty of room for everrrrybooodddyyy.
Recommended Video
Hooters Is Opening a New Restaurant Chain That's Hiring Guys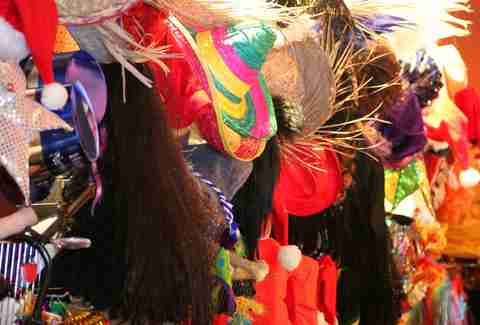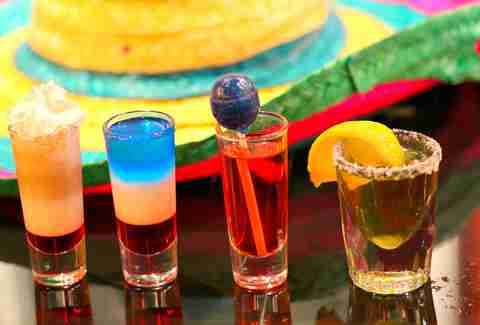 Previous Venue
Next Venue
Venue Description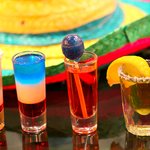 1. Shots Miami
311 NW 23th St, Miami, FL
Shots shots shots shots shots shots, shots shots shots shots shots, shots shots shots shots shots, everybody! This Miami nightspot has turned Lil Jon's dream into a reality - and what a fun, alcohol-filled reality it is.