7 cool Miami cocktails you must try this Summer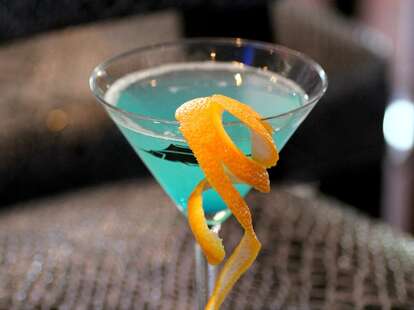 Silver Scorpion: RedBar Drink Company
Once upon a time, there was only one bar in Brickell that wasn't also a German beer restaurant chain. And that bar was RedBar, which is under new ownership and relaunched as an '80s-throwback drinking den, complete with craft cocktails like this one with Don Julio Blanco, St. George Raspberry liqueur, fresh lemon, and fresh basil. Continue Reading
Devil in the Blue Dress: Macchialina
If the greatest trick the devil ever pulled was convincing the world he didn't exist, then the greatest trick this new cocktail from William Rivas ever pulled was convincing the world it was blue. Gotcha! It's named after the bottle that houses the Kappa Pisco, which's mixed with Ancho Reyes and lemon juice.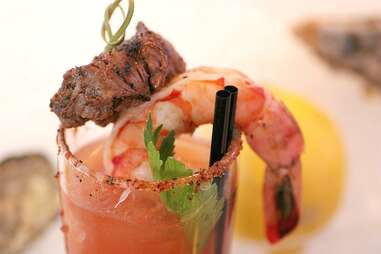 Surf & Turf Bloody Mary: Oceanaire Seafood Room
Since the Summer humidity is making your hangover twice as brutal, Brickell's top seafood spot wants you to hair-of-the-dog it away with this Bloody made with Absolut Peppar, steak sauce, fresh tomato juice, lime, olive juice, and au jus, then topped with a hearty chunk of filet mignon, a jumbo shrimp, and a steak seasoning-spiced rim.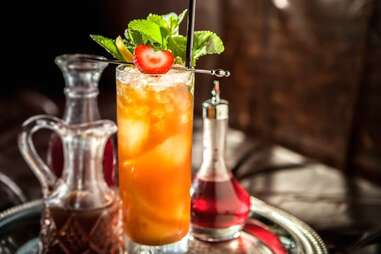 Regent Punch: Regent Cocktail Club
The 1920s speakeasies that South Beach's best cocktail bars bring to mind PROBABLY didn't feature fruity tropical punches... but it's not the 1920s, and this is Miami, so go ahead and Summer-out with this mix of arrack, cognac, Jamaican rum, Curacao, lemon juice, orange simple syrup, and green tea with a touch of Champagne.
Raspberry Sour: Lorenzo
The Redbury Hotel's Italian joint is complimenting its new menu with a fresh new batch of Summer cocktails like this bourbon-based beauty with 2oz of Weller bourbon, raspberry basil agave nectar, lemon juice, Hellfire bitters, and egg white.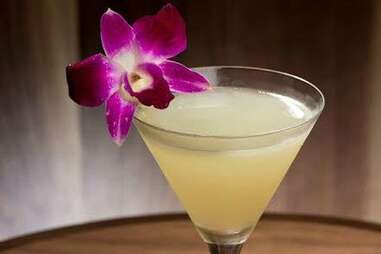 Machu Picchu: Toro Toro
Since you're totally going here this weekend to check out one of Miami's most underrated steakhouses, you might also wanna try their new cocktail menu, highlighted by this pisco drink with St. Germain, lime, grapes, and meddled jalapeño.