Calle Ocho, Rony Seikaly, and a pop-up train station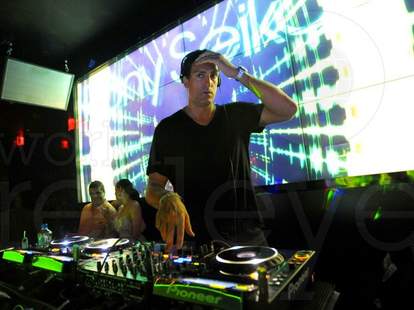 Rony Seikaly is spinning so kids become less poor, at the Little Lighthouse Foundation's Hearts and Stars fundraiser Saturday. You can also peep the new Range Rover, a 156ft yacht, and half a mil worth of bling. Buy your first ticket to see Rony Seikaly since 1994
Perhaps the world's largest collection of girls in short spandex shorts and guys selling arepas will descend on Calle Ocho, Miami's annual 23-block-long celebration, along SW 8th Street in Little Havana this Sunday. Vayate!
The Purple Line mocks up a real live train station in Midtown, which is as close as Miami'll get to public transportation. Talib Kweli's playing at next-door The Stage Saturday night -- listen from the Purple or get discounted admission. See what else a fake train station might have.