The brandy Old Fashioned says "Wisconsin" as much as bubblers, brats, and undying love of the Packers. It's egalitarian and a relatively easy cocktail created from standard booze and everyday ingredients. Nothing pairs better with prime rib or fried walleye at rural supper clubs while holding its own alongside Pabst at hipster joints in Milwaukee. It's a drink that warms in the winter and refreshes during the short Wisconsin summer. It's not fancy, but it gets the job done. Here's all you need to know -- from its origins to the ideal recipe -- about our signature cocktail.

Where did this drink even come from?
According to John Dye, owner of Bryant's Cocktail Lounge in Milwaukee and resident booze historian, Korbel owes the Badger State big time.
"Milwaukee had a big role in the Chicago World's Fair of 1893 and many of the brandy-thirsty Germans attended," Dye explains. "One of the exhibitors was a domestic brandy from California named Korbel. Story has it that the Germans in Milwaukee took to Korbel in a big way. As the rest of the country was starting to turn to whiskey, Wisconsin turned to brandy. It makes sense that the Old Fashioned, which was a popular whiskey cocktail at the time, would be made with brandy in Wisconsin. Things here don't change too quickly, so we just kept making them with brandy."
Korbel becomes a huge player in the brandy industry and Wisconsinites create a signature cocktail. Everybody wins.

The dos and don'ts of the brandy Old Fashioned
Don't overthink your choice of brandy
Korbel isn't highbrow, but more than a century of drinkers can't be wrong. If it ain't broke...
Do muddle
If you want more fruit flavor and a slightly smoother Old Fashioned.
Don't muddle
If you like to taste your booze and prefer a drink with a little more bite.

Do know your options
You can customize your Old Fashioned. "Sweet" comes with a splash of Sprite/7UP, "sour" with Squirt/sour, and "press" is topped with a splash of both Sprite/7UP and club soda.

Local bars with the best brandy Old Fashioned experience
Shorewood and Wauwatosa (two locations)
Camp Bar's two locations combine to serve roughly 40,000 Old Fashioneds in a year. That's a whole lot of muddling. When you're surrounded by the Camp décor -- wood paneling, taxidermied mammals, and all things Northwoods -- an Old Fashioned just makes sense.
Bay View
The Boone & Crockett Old Fashioned is aged for a couple of weeks in an oak barrel suspended from the ceiling and dispensed via a 5ft copper tube. The presentation is outstanding, but the smooth flavor provided by the barrel aging takes the process from gimmick to pure boozy genius.
South Side
Choose between a muddled cocktail or an Old Fashioned made with a house mix of bitters and simple syrup. You really can't go wrong either way at this old-school supper club and steak joint. The Packing House has earned a reputation for serving some of the best Old Fashioneds in town. Who are we to argue?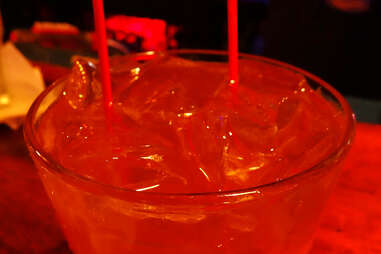 Westown
Mow down a relish tray, shrimp cocktail, and ridiculously large and tender filet mignon with the peace of mind knowing that your brandy Old Fashioned is the perfect companion to gluttony. This place is a delicious throwback to a glorious past when red meat and cocktails were an everyday occurrence.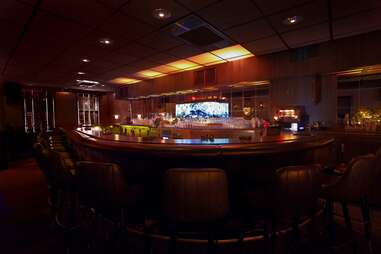 South Side
Simply put, Bryant's makes cocktails as well or better than anywhere else in town. You can taste the brandy in Bryant's version, which is made with Angostura bitters and simple syrup (no muddling here). And it's served in a footed snifter instead of a tumbler. Bryant's is old school and all class.

The perfect Brandy Old Fashioned recipe
Courtesy of Camp Bar
Total Time: 15 minutes
Yield: 1
INGREDIENTS:
2 ounces brandy
1 sugar cube
1 orange slice
1 Maraschino cherry
Bitters
Ice
Sprite or 7UP
DIRECTIONS:
Muddle sugar cube, cherry, orange slice, and bitters.
Add brandy and ice.
Top with a splash of Sprite or 7UP.
Mix thoroughly.
Garnish with an orange slice and cherry.