The fact that spring has technically sprung doesn't really affect Wisconsinites much -- it's not like we get to pack our hats and gloves away quite yet. Fortunately, we are gifted with at least one tangible sign of the changing seasons: spring beers. Some of our favorite breweries in the Milwaukee area are honoring the soon-to-be-warm weather with special brews, and we've rounded up the best of these for you to check out.
Pilsner
Milwaukee
Pilsners may not have the cool factor of super-trendy IPAs or stodgy barrel-aged stouts, but when they're done right, they're a fantastic spring and summer brew. Sprecher excels at traditional styles like this, and the Sprecher pilsner is a well-made golden beer with a clean, crisp flavor and a hint of hops bitterness. It pairs great with spicy food and mowing the lawn.
 
Doppelbock, 11%
Cedarburg
There is no shortage of quality bock varieties cooked up in the Wisconsin spring -- we can thank the Germans for that. Silver Creek's take is a big and malty brew with a potent 11% ABV that's perfect for the sometimes-nonexistent mild spring weather. Silver Creek has quietly been doing good things with beer for more than a decade, and this one is a great example of their work.
Recommended Video
Irish Hazelnut Cream Is the Boozy Winter Warmer You Needed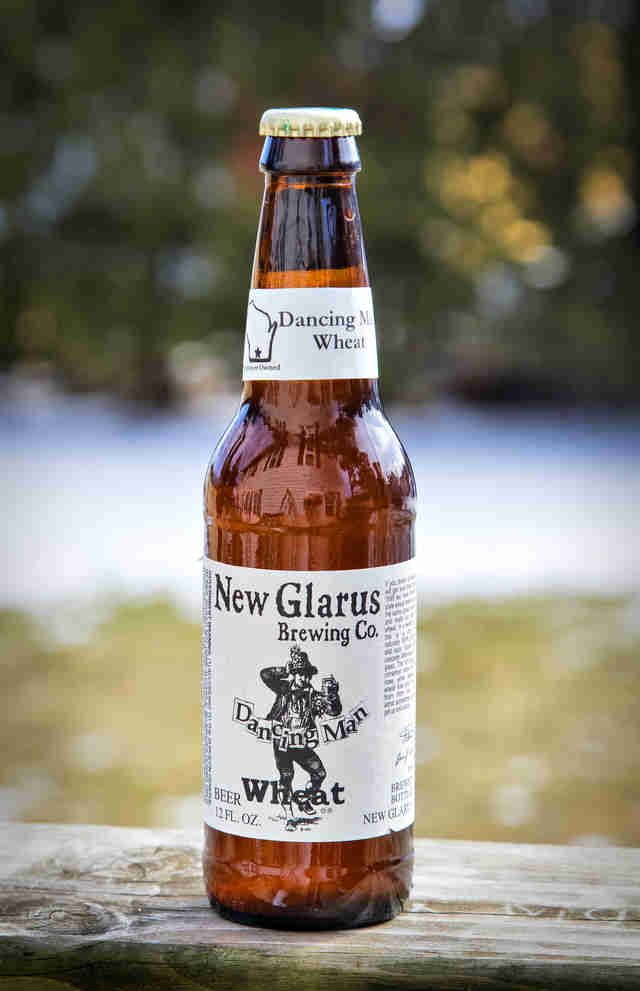 Hefeweizen, 7.2%
New Glarus
A Wisconsin beer list isn't complete without at least one weiss, and it certainly isn't valid if New Glarus isn't represented. A weiss beer from New Glarus takes care of both requirements. The refreshing banana and clove flavors of Dancing Man are perfect for warmer weather, and the slightly elevated ABV is ideal for any type of climate. It's a spring treat from one of the best breweries in the world.
 
IPA, 6.5%
Lake Mills
The "let's add fruit to our IPA trend" has blown up, but Tyranena was ahead of the curve. Scurvy is made with orange peel, and the addition of this key ingredient doesn't make it overly fruity, but instead adds a delicious citrus bite to an already bitter brew. It's balanced, too: a fair amount of malty sweetness makes sure that all of that bitterness doesn't overtake the beer completely.
Imperial IPA, 9%
Amherst
Central Waters has made a name for itself brewing some pretty amazing barrel-aged stouts, but Illumination is a prime example that the guys from the middle of the state know what they're doing when it comes to hops, too. Illumination is a delicious, big, and bitter brew with a touch of citrus and malt. It's another reason, besides a brief bout of optimism about the Brewers' chances, for Wisconsinites to look forward to the coming of spring.
 
Farmhouse ale, 6.3%
Plover
Dry fruit flavor with the curveball of the slight funk brought by Brettanomyces makes this saison way too good for the ants. If you have the willpower, let this bottle sit for a while to see what happens to the Brett after some aging: this year's Picnic Ants just might be perfect when you drink it at next year's picnic.
Belgian dubbel, 9.2%
Madison
Ale Asylum knows a thing or two about Belgians -- its Bedlam! Belgian IPA is one of the better year 'round Wisconsin beers -- and their Diablo Belga is one tasty devil. It's sweet and toasty, with rich flavors of dark fruit. Grab a snifter and sip this brew while watching the cold weather finally lose its battle to spring and summer.
 
Tea-infused amber, 4.25%
Milwaukee
The addition of organic blueberry rooibos and hibiscus tea, procured from nearby Rishi Tea, gives this amber ale a refreshing punch. The blueberry flavor is certainly noticeable, but thankfully it's not too syrupy or sweet. And at a tiny 4.25% ABV, this is a beer that won't wipe you out if you've had two... or six.
Wheat, 5.4%
Green Bay
Wheat beer is refreshing enough without the addition of delicious cherries, but Hinterland decided to take it up a notch by adding just a tart hint of our favorite stone fruit. Hinterland is the best thing to come out of Green Bay since the Packers, and brews like this are the reason.
 
Barrel-aged Belgian ale, 10.7%
Sheboygan
3 Sheeps ushers in spring with style. This limited brew is aged in different barrels each year -- in 2015 it was Chardonnay barrels, and bourbon barrels in 2016 -- which is reason enough to get excited. This brewery is one to watch: try Roll Out the Barrel and find out why.
Sign up here for our daily Milwaukee email and be the first to get all the food/drink/fun in the Brew City.
Patrick Follett writes about the beers and bars in Milwaukee for Thrillist. He enjoys spending plenty of time with both.