To solve the problem of drinking so many beers you forget where you are, Nordeast's newest brewery 'n taproom has dropped their area code right into the name! (Actually though, the session beers are pretty low ABV... but you can still feel free to use that joke when you drop in.

Taproom? More like "tapwarehouse"! Squint obsessively, and you can see where you'll be sitting reflected in those giant tanks

Only about 1/100th of this mural is pictured because they wanna keep it -- and the artist who crafted it -- a surprise for folks to see the first time they walk in the doors. (HINT: dude's name rhymes with Madam Flurman.

The bar top and tables are made outta lanes from an Iowa bowling alley, which's fitting since they're perfect for striking up a conversation over some cold ones. (HINT: don't also feel free to use that joke when you drop in.

Come summer, the snowy pile of enormous rocks outside their front door -- formerly part of the Metropolitan Building downtown -- will turn into a food truck-fueled amphitheater

And then there's the beer, available in growlers, pints, and flights (as well as at area bars). They're launching with a seasonal Winter IPA and a taproom-only, "aggressively hopped" black ale called "Zero Hour" in addition to their flagships: a 5.1% ABV American Pale Ale ("Six") and a West Coast IPA meets Midwestern Rye dubbed "Rated R", probably for the brief nudity and language that also result from drinking so many beers you forget where you are.
Recommended Video
The Guinness Brewery Is on Airbnb So You Can Have a Big-Kid 'Willy Wonka' Experience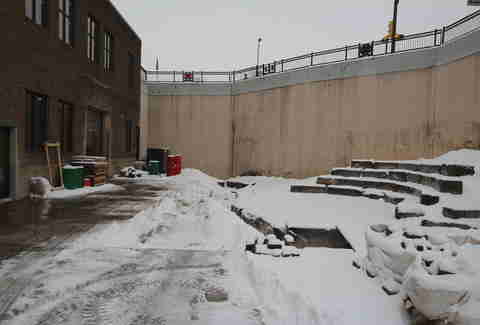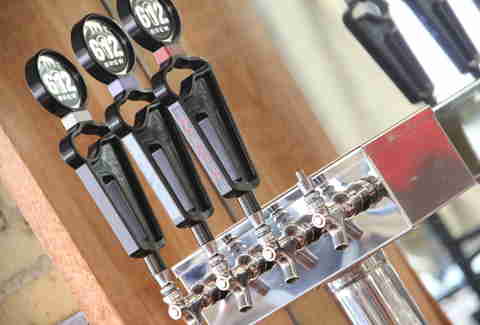 Previous Venue
Next Venue
Venue Description
1. 612Brew
945 Broadway St NE, Minneapolis, MN 55413
Located in The Broadway, a historic building with exposed brick interiors and a polished concrete floor, 612Brew has exactly the kind of atmosphere you'd want in a brewery and taproom. Enjoy the year-round staples and seasonal offerings inside, or take your brews out to the patio and bask in the glory of fresh-air drinking.