Thanks to our seemingly endless thirst for beer -- and, shockingly, our state legislature -- Minnesota's craft breweries have been expanding at an incredible rate (and, incidentally, are one of the reasons Minnesotans have been expanding at an incredible rate), but which one of 'em is the best?
There's no way just one person can answer that question, so we put together a panel of beer lovers to pick the 10 best breweries in Minnesota. Each panelist (see below for bios and beer cred) submitted a ranked list of breweries from 1 to 10, with first place votes receiving 10 points, second place votes receiving 9 points, and so forth. Individual votes were kept anonymous to ensure the kind of brute honesty that often also accompanies drinking lots of beer. Check out the rankings...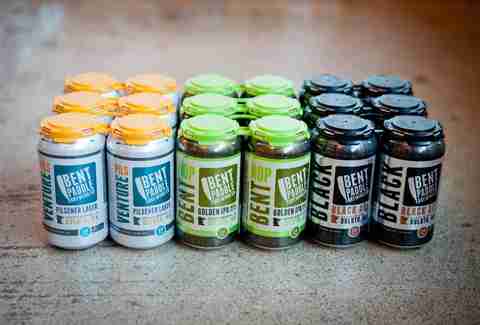 Duluth
On the scintillating shores of Lake Superior, this brewery is using the pristine drinking water of Duluth to turn out increasingly quaffable beers. Each brew they release seems to be better than that last, proving that this is one young brewery to watch.
Key Beer: Black Ale
Minneapolis
One of the first taprooms on the scene, Fulton created demand so high for their beers that the crew soon had to move operations to a warehouse in the Northeast to keep up with the demand, which hasn't really flagged, meaning that while other craft brewers may come and go, the original little brewery that could... um, doesn't.
Key Beer: Lonely Blonde
New Ulm
There are a few rules that all men can live by: 1) never start a land war in Asia, and 2) don't question the Germans when beer is involved, especially when said German beer is Schell's, one of the few older, established breweries that can compete with the younger, more new-fangled suds-makers.
Key Beer: Dark
St. Louis Park
Better than a boot to the face, these outstanding beers are being churned out by hard-working brewers in St. Louis Park. Their small-batch brews, exclusive to the brewery, keep their stools filled... with people who keep their bellies filled with STB brews by picking up a bottle or six to go.
Key Beer: Rainmaker Red Ale
Longfellow
Started by people... um, not named Harriet, this European-style brewery slings more than a dozen creative brews and boasts a taprooms that hosts a killer line-up of music, food trucks, and sweet events.
Key Beer: East Side Belgian-style IPA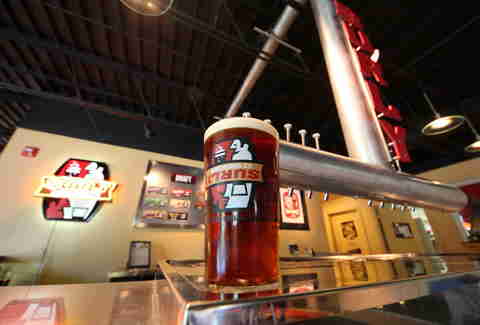 Brooklyn Center
Started by Omar Ansari, Surly led the charge to make it legal for Minnesota production breweries to sell pints of their own beer on their own premises, and when they open their epic spot inside Prospect Park next year, expect to have your mind blown... something you can also expect to happen when you realize how little you actually know about this sweet suds producer.
Key Beer: Bender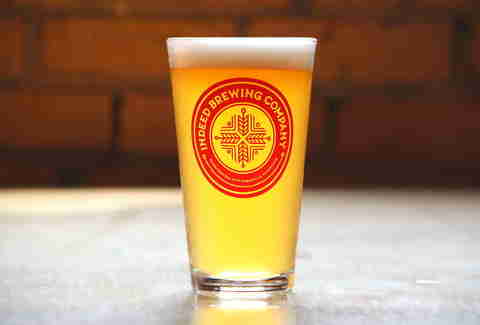 Northeast Minneapolis
It's not an accident that Indeed's logo has a hint of a smile in it, or that you'll be doing just that when you try one of their typically canned brews, which include things like the L.S.D. Honey -- the former of which is what Jessica Alba must have been on when she agreed to do the later.
Key Beer: Midnight Ryder
Northeast Minneapolis
Bros before hoes, but brews before dudes -- we've got priorities, man. This group of friends banded together inside a revitalized warehouse space, put up an Adam Turman mural, set the stage for live music, and started producing some incredible suds.
Key Beer: Rated R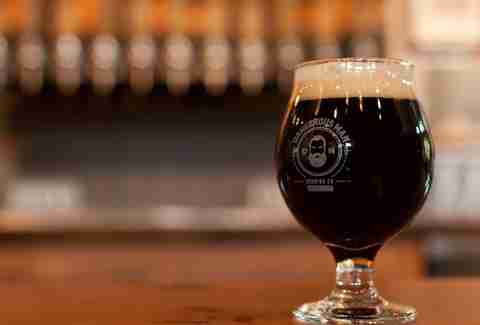 Northeast Minneapolis
Dangerous Man may or may not be named after Steven Seagal's 2009 direct-to-DVD classic about a man imprisoned for a crime he didn't commit, but one thing's for sure: it's a good thing their taproom's in an old bank, or else fans of their robust beers would have 'em Under Siege.
Key Beer: Chocolate Milk Stout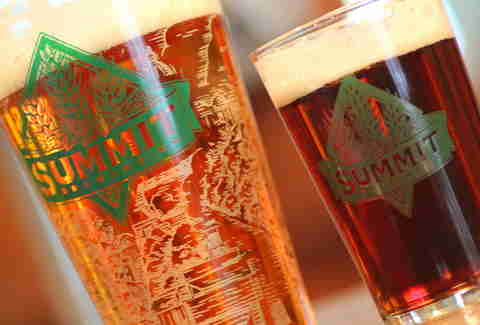 St. Paul
Before the brew rooms were a mandatory neighborhood check-in point, Summit was quietly tucked away in St. Paul, putting out the only beers able to compete with the big boys. Years later, they continue to put out new brews that set the standard all other breweries are required to follow.
Key Beer: Extra Pale Ale
The Judges
Stephanie March -- Senior Editor at Mpls.St.Paul Magazine. When she's not running down a restaurant news story, she's sipping brews poolside or practicing her Mia Hamm impression.
Jess Flemming -- Editor of the Eat Section in the Pioneer Press. Jess studied up for this story by raiding her neighbor's fridge and watching episodes of Drunk History.
Loren Green -- A local freelance writer who covers all the best beer news for City Pages.
Sean La Bonty -- Head beer geek at Solo Vino who would like you to know that despite the clever name, they actually sell more than one.
Jeremy Zoss -- A freelance writer and public relations expert at Zoss Media specializing in all beer and brewery news all the time.
This list -- and all the rest -- look even sexier in our iPhone app. Get it now!