Minneapolis' burgeoning beer scene is home to some of the country's best breweries, and together they're filling local pubs with so many irresistibly good brews that, if you're not careful, you'll end up drinking... um, lots and lots of delicious beers, obviously. And your dinner, unless you pick a pub that also serves sweet eats. To make it easy for you, we went ahead and ranked the city's 10 best...
Powderhorn
Featuring an incredible amount of rotating craft taps and the ability to mix and match to create your own custom flight, this South Minneapolis pub has got the goods. Partner some of those brewskies with an order of their new pork wings and you'll think that you died and went to pub heaven.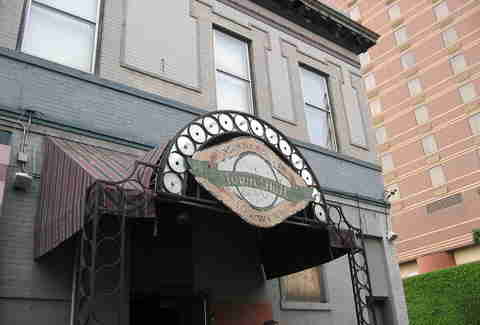 West Bank
Not only does this place brew a healthy variety of their own beers, but they also have rotating guest taps designed to please any beer drinker. If you've indulged a bit too much on the beer front, soak up some of that extraneous brew with an order of the soft pub pretzels, which come stuffed with gooey cheddar cheese and jalapeños plus a side of house-made queso.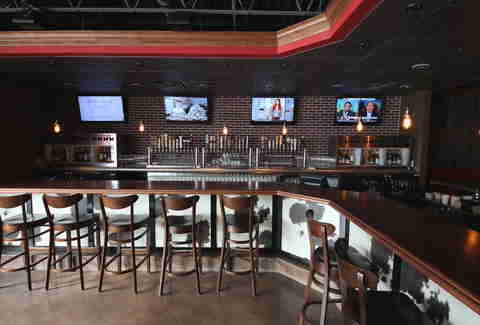 Southwest
One of the newest and best burger joints in Minneapolis also happens to be one of the best hiding holes to sit back and throw down a variety of craft beers. If you're looking for a little snack while perusing the 36 rotating taps, make sure you order a bowl of the caramel-bacon puffcorn. The menu says one bowl isn't enough, and if you're not there alone, that's probably true.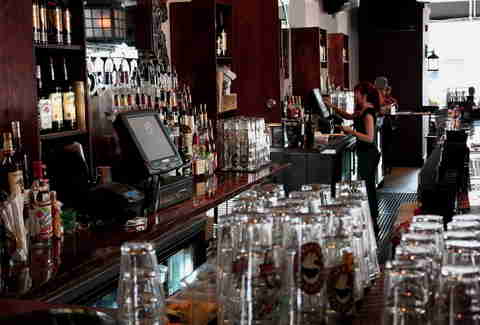 Uptown
It's weird to think that just a few short years ago this place was a small, cramped coffee shop located a few short blocks away from where it currently sits, but now it's all grown up and it's got the beer to show for it. If you can make it in for one of their weekly movies nights you get free popcorn, but let's be real, the fish tacos are really what you're there for.
Southwest
Sister to St. Paul's Muddy Pig, this South Minneapolis pub was one of the first to start showcasing a variety of locally brewed suds. Offering 36 craft taps and a variety of specialty Belgian brews, this place is designed for beer drinkers. As far as munching goes, it'd be awfully hard to not pair your beer with a delicious Reuben dip.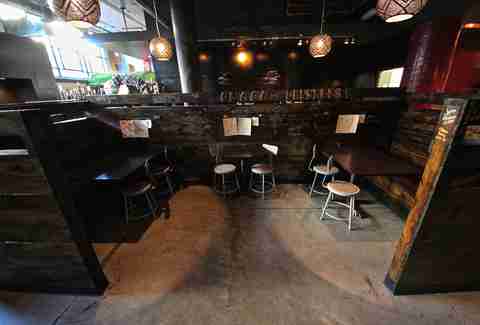 Midtown
When in Midtown, it's impossible not hit up The Rabbit Hole. It's a modern pub with a splash Korean-nouveau, so really, what's not to love?! There's plenty of local and otherwise domestic craft beer, all of which go very well with the Korean-inspired bar food, in particular, the Hot Tail, which is nothing more than a crispy, fried pigs tail drizzled with a nice ginger sauce. Yes, the poutine is always good, but give something new a try for once. Geez.
Lyndale
We love a bar that's proud to offer beer in a can, and these guys have an incredible selection, from the hyper-local to the incredibly foreign. They've also got a great selection of taps, and for only $10 you can pick any four to make your own flight. And it'd be foolish to not order the cheese curds. Seriously, don't be that person. And oh yeah, skeeball!
Southwest
The only downfall to this place is that it can be an absolute bear to wrestle your way into. Aside from being incredibly popular, they have a great selection of well-thought-out taps that're perfect for a leisurely afternoon of beer drinking. They've also got a great selection of classic British pub fare, and let's face it, you're never going to go wrong with a good ol' sausage roll with mustard cream.
 
Northeast
Sometimes the last thing we want is a brain-bleed-inducing beer list. Sometimes we just want a smallish selection of really delicious beers, and that's what The Sample Room does. Any of their beers would pair well with any of their small plates, but this is the kind of place where you DO order the charcuterie plate.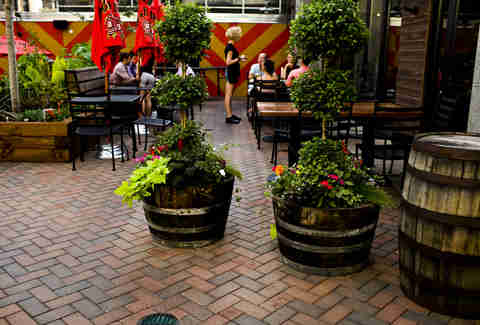 Downtown
Okay, we're not talking about the main restaurant here (which we also adore), instead we're specifically talking about their incredible year-round beer garden. It's super-cozy and there's a spectacular showing of delicious beers, all of which go well with the fried bologna sandwich. If you turned up your nose at the thought of a fried bologna sandwich, slap yourself and then head immediately to Butcher & the Boar to get yourself one. Then you'll know.
Sign up here for our daily MSP email and be the first to get all the food/drink/fun the Twin Cities have to offer.