The 11 Best Taprooms in the Twin Cities, Ranked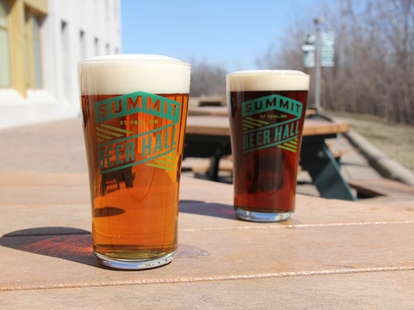 The only thing expanding more rapidly than the number of sweet new breweries in the Twin Cites is the beer belly you're getting from drinking at all the sweet new taprooms. In fact, there are so many new places to drink beer straight from the source that it's hard to keep them all straight. So, to make things easy for you, we picked the 11 best taprooms in MSP and ranked 'em...
Northeast
Tucked away in a little cluster of warehouses, this newer addition to the North East brewery scene boasts a huge space that still manages to feel fairly intimate despite the old-school factory aesthetic, making it the perfect place to grab a few pints.
Lowertown
Located on an ambiguous little side street in St. Paul's Lowertown district, this place is packed with modern, brick wall-style charm. Long wooden tables, couches, and bar stools fill up the seating area, which is basically set up for making new friends, so come prepared to talk to strangers.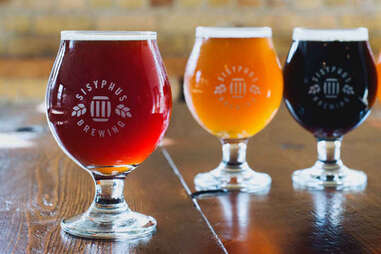 Downtown
This new addition to the outskirts of Downtown Minneapolis is basically a rec room designed for the (responsible) mass consumption of beer. There're a few shuffleboard tables and a stack of games for you and your friends to enjoy along with a few pints of the delicious brews.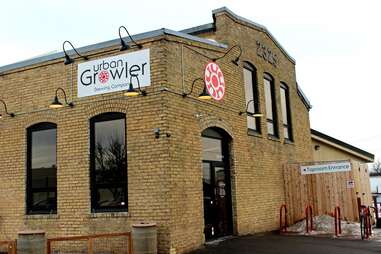 St. Anthony Park
Located just a few minutes away from the new mega-Surly complex, this is a great alternative to MSP's new beer megaplex, thanks to an airy, high-ceiling'd drink space surrounding brewing equipment and sweet brews like the flagship Graffiti IPA.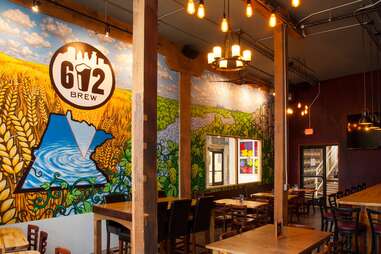 Northeast
If you're looking for a great spot to mix and mingle with a lot of different people, 612's big open taproom is a great place to be. There's actually a fair amount of seating where you can congregate with friends, but it does tend to fill up, so grab a beer and say hello to the person next to you; I mean, you clearly have something in common.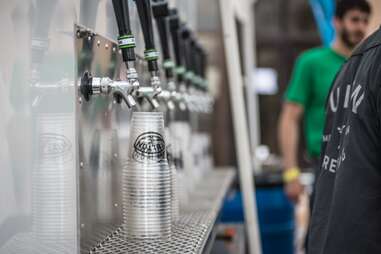 Downtown
One of the first to the Minneapolis taproom scene, the Fulton taproom has still got it and it's a great spot to hit before venturing out and exploring more of Downtown. Aside from the line of excellent beers, there're also some of the best frequent food truck visitors, which makes for some pretty optimal snacking.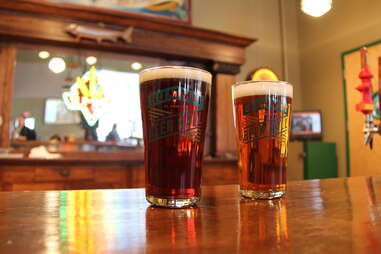 West Seventh
The classics are classics for a reason, and with all of the new breweries popping up it can be easy to forget the originals. This giant beer hall is just that, and it's perfect for trying out the extensive catalog of delicious beers with a group of your closest compatriots.
Longfellow
For the art-minded beer-drinkers of the world, this is the place for you. It's littered with various photos and paintings by local artist and often host sweet musical guests, all of whom share an appreciation for the art that's on display at this South Minneapolis watering hole.
Northeast
Dark wood, brick, and a lot of nice, natural light pair exceptionally well with the delicious roster of brews at this Northeast brew pub. There's also some nice outdoor patio seating for when the weather gets permissible, and frequent visits from delicious food trucks is never really a bad thing.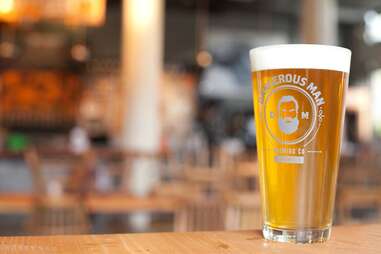 Northeast
There's just something about this simple beer hall that's so filled with charm it's busting at its seams. It's got a great selection of beers, big tables for communal drinking, small tables for close conversation, and a cabinet filled with board games. Be warned, however, this place tends to fill up fast!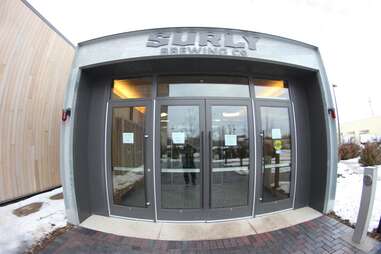 Prospect Park
This place is basically heaven for craft beer drinkers. There're tons of delicious, frothy options and an entire food menu designed for beer drinking. The best part about the whole thing is that it isn't even done yet! There are more eating facilities, a giant beer garden, and various other little bits and pieces that are still coming together. At Surly, the good just keeps on getting better!
Sign up here for our daily MSP email and be the first to get all the food/drink/fun the Twin Cities have to offer.