In honor of football, drinking, America, and YOU, we proclaim the Monday after the Super Bowl shall henceforth be known as National Hangover Day. It's a day for hangovers to be celebrated, embraced, and combated in the most enjoyable of ways -- namely, eating delicious food, and possibly drinking more. The ultimate goal? Getting the entire country a day off work, a beautiful dream you can help make happen by signing this petition to our sports-loving President right here and tweeting it.
The immediate goal, though? Fixing that hangover, which is why we've got MSP's best Bloody Marys, right here...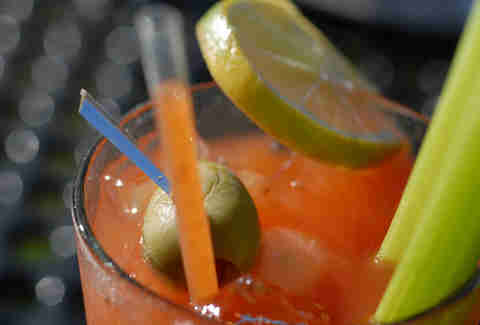 The Triple Rock Social Club
West Bank
If you're a music lover, chances are this is the place you got your hangover, so make a repeat appearance and grab one of their super-stiff Bloody Marys the next morning, but be warned: if you want a drink filled with pickles and olives and meats and cheeses head elsewhere -- these suckers are a lot like the rest of the bar: no frills.
Republic
West Bank
If you don't like Republic's Bloodies, you have no one to blame but yourself: take a glass of vodka over to their decked-out Bloody bar and see if you can discover the perfect combination of meats, cheeses, garnishes, sauces, spices, and mix to help you overcome last night's bad decisions.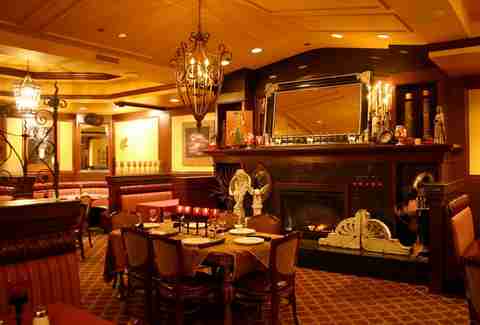 Hell's Kitchen
Downtown
Served with a sidecar, beef stick, and tasty dill pickle, the "Bloody Hell" tastes like it ought to be a sin. Oh, and even better, the servers wear their pajamas to work, so you won't look out of place when you crawl out of bed.
Ike's
Minnetonka
Known simply as the "Weekender", Ike's' decked-out Bloody can be a day-ender if you're not careful, and it rocks a skewer that just keeps on going... from cheese cube, to Summer sausage, to olives, to pickles… OMG, more cheese?!
Legends Bar and Grill
Northeast
No need to order anything else when you get Legends' "Big Bloody", aka the meal in a mug. Celery, olives, pickles? That green stuff is weak, which is why Legends'... um, legendary cocktail sports a beef stick and a shton of shrimp. 
Red Stag Supper Club
Northeast
After a particularly wild night out, it might do you some good to say a few Hail Marys, and drink a few of the Red Stag's "Hail Marys", which feature jalapeño-infused vodka that'll put you right back where you were last night, and this morning: on your knees.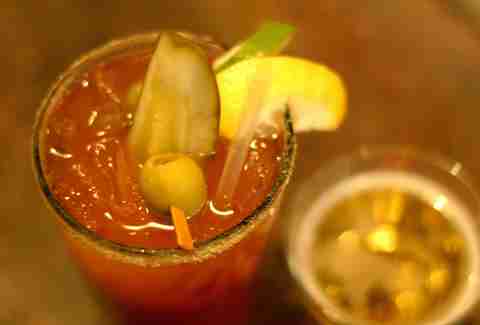 Bryant Lake Bowl
Uptown
They've been making this habanero-infused number for close to 20yrs, and that whole time it's been both forcing bowlers' shots into the gutter, and helping you get over spending part of the night in one.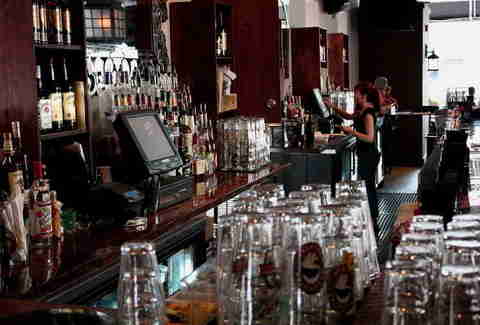 Muddy Waters Bar and Eatery
Uptown 
Basil-infused vodka make MW's Bloody Mary a far more refreshing option than the usual spicy numbers, and even better, it's available with -- instead of a sidecar -- a whole sidevan, aka a pint of Surly Furious alongside your already awesome 'tail.