Who boasts MSP's finest beans? Help us decide.
News flash: the Best Day of Your Life is happening on 6/21, thanks to a Thrillist-curated schedule of exactly how to spend the longest day of the year. Second news flash: having the best day of your life requires being awake, which requires coffee. So in putting together this itinerary, we need your help in picking out the city's best java joint: cast your vote in the comments below, then marvel in your own power when you watch readers flock to the place of your choosing
Put "A" in the comments to vote for Urban Bean One of the seniormost shops on the scene, UB's adapted from a one-shop hipster hang to a duo of Synesso-slinging third-wave houses that take the craft seriously and always deliver a good cup
Put "B" in the comments to vote for Spyhouse Another elder member of the circuit, Spyhouse started as an MCAD art-house hangout, and upped its game with a sleek Hennepin Ave store and a rededicated take on what quality coffee's all about
Put "C" in the comments to vote for Dogwood It's almost cheating that one of MSP's best roasters (and bean supplier to fellow-nominee Urban Bean) also has a storefront, but alas, their Calhoun Square counter is about as roaster-direct as it gets
Put "D" in the comments to vote for Bull Run Another solid local roaster who sources their beans globally, does good, and opened their own coffee bar complete with a manager who cut his teeth at Chicago's Intelligentsia
These are your options. Now fire away in the comments section below with A, B, C, or D to make sure that the Best Day of Your Life includes the very best cup of Joe this city's got to offer.
Urban Bean Coffee
Spyhouse Coffee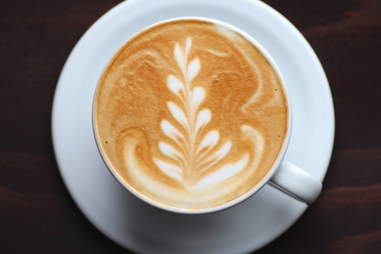 Drew Wood
Bull Run Coffee