Get to Know the Head Brewers Behind Your Favorite Twin Cities Beers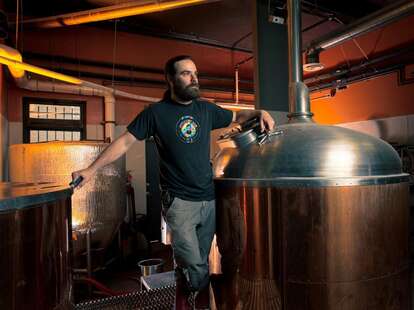 Courtesy of Dangerous Man Brewery
We reached out to several of the Twin Cities' top head brewers, the real people behind some of the best craft breweries, to learn more about who crafts our favorite local craft beers. We wanted to know what kinds of brews they enjoy, which beers they're most proud of, and the things that set themselves and their breweries apart from the rest. Pull up a chair and pour a pint with the folks who are helping make the MSP craft beer scene so amazing.
St. Paul
About: As a first generation American, Derek was taught to value beer early on through his family. Like so many of us often do, he started cooking at home and, along with that came an appreciation for better beers. While seeking out the kinds of brews that don't always show up in your local liquor stores he started making his own.
Favorite style of beer: "Any wheat or variation using lots of wheat. Unfiltered please."
Favorite beer brewed: "A big Dubbel that I packed and forget about. I found the cases of home brew behind the Christmas tree box a year later. I was impressed with the flavors that had been created without a fidgety home brewer tinkering with it.
Noteworthy beer: "Wheatstone Bridge. In every brew we use a lot of chamomile flower and honey. Using those raw ingredients is rare, breweries typically would only do this seasonally, but we do it every week."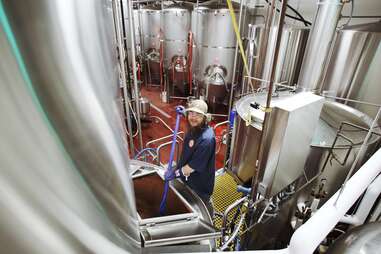 Minneapolis
About: Josh Bischoff was first introduced to "real beer" through his two Bulgarian roommates in college and while working at St. Paul's Green Mill Brewing Company, before making his way into home brewing. Eventually Bischoff started his professional tutelage under Green Mill's head brewer, Ron Flett, before moving on to become an assistant at Town Hall Brewery in 2001.
Favorite style of beer: "I've been a brewing professional for 15 years or so now and I'm still not tired of hops, so I generally go for pale ales or IPAs!"
Favorite beer brewed: "I would have to say my personal favorite is LSD (lavender, sunflower honey and dates). The amount of time spent working on a recipe varies greatly -- some come together in a few minutes, others take much longer. This one kicked around in the back of my mind for a couple years before it really came together."
Noteworthy beer: "This one is tough to say for sure, I generally don't spend much time reading reviews and I'm not sure volume sold is the deciding factor either. So I guess LSD for this as well?"
Northeast
About: Having been introduced to craft beer shortly after having started college, Rob Miller would eventually find himself surrounded by the budding craft beer seen out in Missoula, Montana. Miller wouldn't get into brewing himself until moving back to Minneapolis, when he started to brew and experiment at home.
Favorite style of beer: "It changes so often, depending on the season and what I am into that day. I am really into sours and barrel-aged beers as we are having so much fun with those here at Dangerous Man."
Favorite beer brewed: "Imperial Coconut Stout on Rum Barrels. One of our first ever barrel aged beers and we we're all blown away with the results."
Noteworthy beer: "I think the Chocolate Milk Stout was the first beer that really set us apart and now the Peanut Butter Porter has continued to set us apart."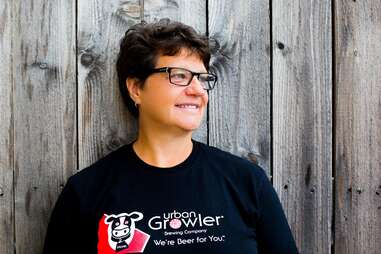 University
About: Deb Loch is no stranger to beer -- the massive brewery scene in her native Wisconsin introduced her to a lot of different styles of brew. Loch started home brewing back in the '90s and she experimented with a lot of different recipes -- one of which actually involved a Christmas tree (which she doesn't recommend doing). Eventually, she opted to leave her career in the medical device industry in order to go pro.
Favorite style of beer: "Maibock and Russian Imperial Stouts."
Favorite beer brewed: "My favorite beer brewed here is probably our Imperial Smoked Chipotle Porter. It was the first time we did a Partigyle on our system. That's where the stronger first runnings go to one beer and the less strong second runnings go to another beer."
Noteworthy beer: "Our CowBell Cream Ale for two reasons, first it's easy drinking for Craft Beer lovers and non-craft beer drinkers aren't scared off by it. Secondly – it's a different style in a sea of IPAs."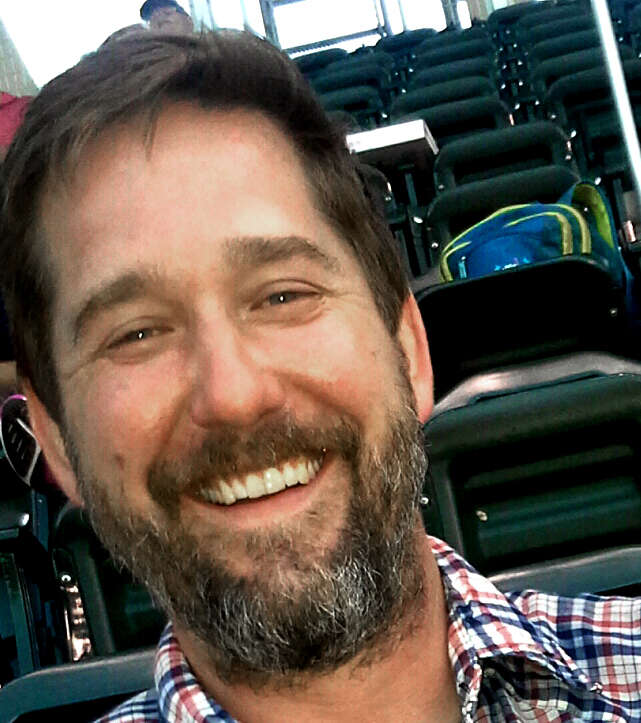 Northeast
About: After bouncing around as a bartender in Minneapolis, Portland, ME, and Austin (and a few other locales), Ryan Mihm spent a lot of time researching various craft brewers as a way to provide good customer service. While in Maine, Mihm decided that beer was more than just a hobby and began to look into the different local craft breweries. He eventually took on his first real gig working at Allagash Brewery in Portland.
Favorite style of beer: "I go with stouts and saisons."
Favorite beer brewed: "It's hard to choose. Saison Mihm at Allagash was important in my brewing life. My own recipe, my own spices and hop selection."
Noteworthy beer: "I think we offer a wide variety of styles. We try and push the envelope when it comes to style. We don't stick to a style in general and are able to make good tasting beers for everyone to enjoy."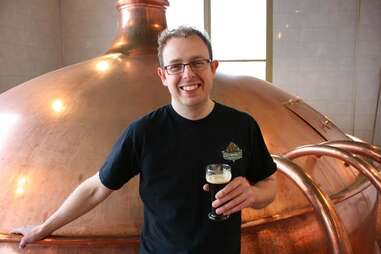 West 7th
About: Damian McConn spent five years studying brewing and distilling science in the UK before moving on to work for the Guinness brewery in London. McConn has developed a beer philosophy that hinges on "Respect, perfectionism, technical excellence. Nae gimmicky shite."
Favorite style of beer: "Porter. A style with incredible history, influence and above all, flavor."
Favorite beer brewed: "To date probably Keller Pils, but the next brew is always on the horizon."
Noteworthy beer: "Summit Extra Pale Ale. A hugely influential beer that continues to set the standard in terms of consistency, complexity and balance."
Northeast
About: Fair State Co-Founder Evan Sallee originally got Niko Tonks into the idea of drinking higher caliber brews. After becoming an avid home brewer while attending grad school in Texas, Tonks decided to take it to the next level and started emailing and cold calling breweries seeking an internship before finding himself at Southern Star Brewing in Conroe, Texas and then at Live Oak in Austin.
Favorite beer style: "Pilsners. Both German and Czech interpretations thereof. We make a German-style Pils at Fair State, and it's pretty much the only beer I want to drink at the end of the day."
Favorite beer brewed: "Personally, my favorite beer that I've ever been a part of is Live Oak Pilz, which is my desert island beer. Presently, my favorite is our Lichtenhainer."
Noteworthy beer: "I think it's the aforementioned Lichtenhainer. A 100% smoked malt barrel fermented sour wheat beer. It's weird in all the ways I enjoy being weird."
Longfellow
About: While getting a degree in chemical engineering, Jason Sowards got into the idea of pairing food with different beers and wines (like all good chemical engineers do). That led toward the dark path of research and eventually recipe development. Sowards got into commercial brewing after having been laid off from his chemical engineering job.
Favorite style of beer: "Belgium Style."
Favorite beer brewed: "First time I ever brewed a Hefeweizen and for sure the WestSide."
Noteworthy beer: "The beers that we make are representation of classic old world style Belgium and German ales. We know our place, I study the old world style not American style brewing. The history behind the Belgium beers are incredible and provides me with endless amount of education. WestSide sets us apart from the rest!"
Sign up here for our daily MSP email and be the first to get all the food/drink/fun the Twin Cities have to offer.
Keane Amdahl is a Twin Cities food writer and beer drinker who is fascinated with the boozy bounty that MSP has to offer. Follow his adventures on Twitter @Foodstoned.