The 10 Best New Breweries in the Twin Cities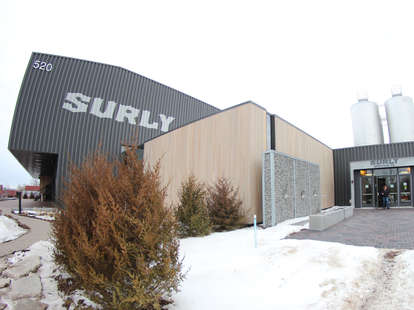 If the Minnesota Vikings had won as many games in the last six months as Minnesota beer-slingers opened sweet new MSP breweries (in warehouses, retail spaces, and even old theaters), then they... um, still wouldn't have made the playoffs, so you might as well drown your sorrows at one of the Twin Cities 10 best new sud-spots...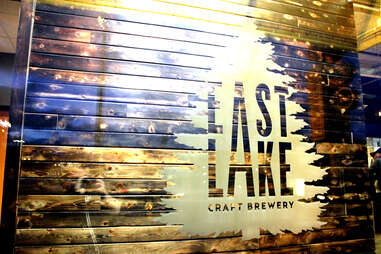 Midtown
Opened December 2014
One of the newest members of the TC brewpub club is specializing in both modern-American and traditional-European beers. This place boasts several tap options, including their Blueliner Pale Ale and the Slop City American Rye Stout, plus there're several of their offerings available by the bottle and they actually deliver on their promise of a little something for everybody.
Northeast
Opened November 2014
What all started with a trip to Denmark and a taste of the world's highest-rated beer has now turned into one of NE's newest beer destinations, where they're pouring 10 different varieties of beer ranging from their Chiswick Porter to a Yuzu Pale Ale.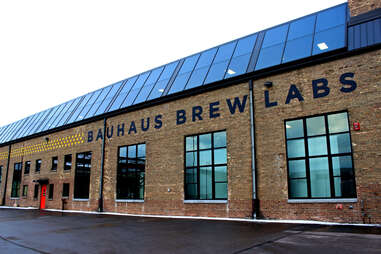 Northeast
Opened July 2014
Despite only opening this summer, BBLabs has quickly become a local beer-lovers favorite, and with help from a self-proclaimed family of musicians, scientists, artists, and beer-lovers they've built a NE fortress dedicated to the exploration of classic German beer styles. Pro-tip: start with their Wonderstuff Neü Bohemian Pilsner and maybe work your way towards the Sky-five Midwest Coast IPA.
Lowertown
Opened June 2014
While this place may technically be located in Lowertown, it might be more appropriate to refer to their block as Nerdtown, because the folks behind this St. Paul brewery are all about technicality and they've all got the advanced science degrees to prove it. After deciding to leave their work in electrical engineering behind, they opted to pursue their love for craft beer. For these guys, no style is off limits, as long as it's technically excellent.
Downtown
Opened July 2014
For those who are looking for an education in beer, check out the newest addition to Downtown's brewery scene, where they aim to show off a range of what beers can be, starting with their Double Rye Imperial Brown Ale, which is a can't-miss.
University
Opened July 2014
This is the first woman-owned brewery in the state, and so far they've been met with some pretty serious fan-fare. Their idea: craft beer for everyone, so if you want to ease yourself in, check out their CowBell Cream Ale, or if you're looking for something with a little more umph, try their Graffiti IPA. They've also got some seasonal fruit-based beers, including their Cranberry Ale and Pumpkin Saison.
Uptown
Opened October 2014
Boasting a badass location inside a renovated old theatre, LLB also boasts a wide variety of nitros, seasonals, and casked-beers in addition to all of their regular brews. Your best bet is to go with a sampler and try out a few different options.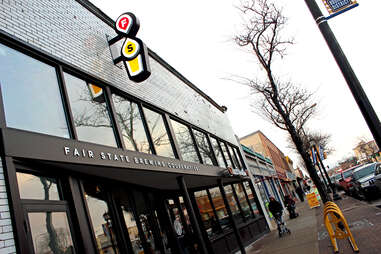 Northeast
Opened September 2014
This is Minnesota's very first cooperative brewery, so if you really like it, you can help support it by becoming a full-fledged member. Either way, you can still enjoy any one of their standard rotation taps, like their IPA, or you can go in for something a little stronger like their FSB Russian Imperial Stout.
Northeast
Opened October 2014
This Northeast brewery focus on easy-drinking session beers and classic British-style brews. Although their beers have been available for a while, they recently moved to their upgraded facility in order to ramp up production. There's a lot on tap, but go for a Wall's End, which is their signature flagship English Brown Ale.
University
Opened December 2014
The folks that started it all are back with a brand-spanking-new "destination" brewery. This place is huge and incredible; they've added a lot of delicious food and you can get all of the Surly classics that you know and love along with a few other specialty beers that you can't get anywhere else, like the Fiery Hell, which is aged in red oak with puya chiles.
Sign up here for our daily MSP email and be the first to get all the food/drink/fun the Twin Cities have to offer.