Your new favorite North Loop Prohibition-themed nightlife establishment named after the hotel in Casino has arrived, and while you're mesmerized by its velvety swank/secretly afraid Joe Pesci's going to stick an ice pick in you, it's understandable if you forget that they also have kickass global, artisanal food and ridic cocktails, which they totally do! So here's your guide to getting the most out of The Tangiers.
Recommended Video
Best Pizza Restaurants NOT in NYC
1. Despite appearances, the hosts really aren't preachy at all, so just casually walk up to their liturgical stand and tell them you're there for the eating -- not the lounging.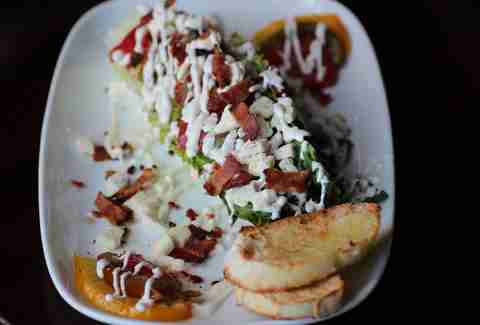 2. Start with the wedge-esque bacon and blue salad with house Gorgonzola. Then put on your big-boy pants (the ones with the elastic waistband), because that monster is just the beginning.
3. Before you order a cocktail, snag the sweet and salty dates, which're bacon-wrapped, stuffed with pineapple, and served with a jalapeno jelly.
4. It's time to order that drink and, though the cocktail menu skews vodka, the James Gatsby reps the brown liquors with a hefty pour of bourbon atop simple syrup with a mint leaf stirred in. And unlike that movie with a similar name, you'll actually want to finish this.
5. Back to the food. Their copious take on a Caprese, with a baseball-sized cream-infused mozzarella ball, would be the undoing of most men, but not you. ONWARD!
6. Take a brief salad respite to mow these uber-tender roasted pork belly tacos with house-made guac and an almost-cinnamony salsa.
7. The best way to power through that food coma you're starting to feel is doing 200 sit-ups next to your table, but since that's frowned upon, we suggest you go for the Quinoa Shirazi, which sees the miracle grain tossed with cucumber and tomato.
8. The perfectly cripsy, none-too-greasy flatbreads'll cap your grubbing. And be it the basil pesto shrimp or the bruschetta, any fullness you were feeling will subside once it hits your lips.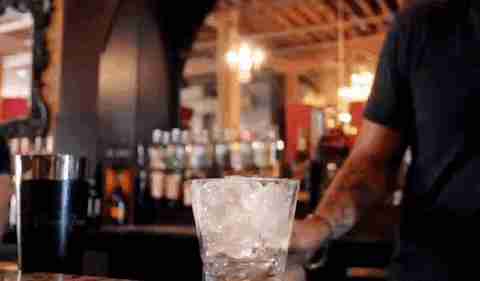 Oh, and don't leave yet. Treat yourself to one more tasty cocktail for the road.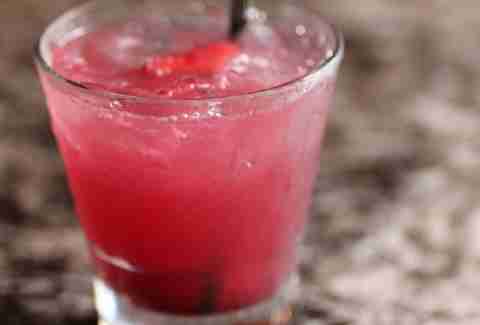 9. Lest you think a drink called Dream Berry is an unmanly way to end your eve, it's got healthy pours of vodka and Cointreau, plus blackberry jam and actual strawberries, making it perfect as a dessert -- not to be confused with a desert, aka the place you've secretly been afraid Joe Pesci would drag you to since you walked in.