The informal slogan for Steel Toe Brewery's St. Louis Park tap room is "find your stool". But the beers at Steel Toe Brewery's St. Louis Park tap room may make that harder than imagined.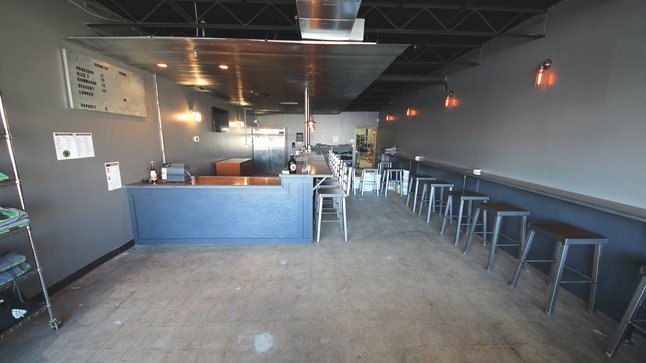 As you can see, they employ a mid-century Venetian aesthetic with just a hint of chic Deco flair. No, just kidding -- you're basically drinking in a warehouse.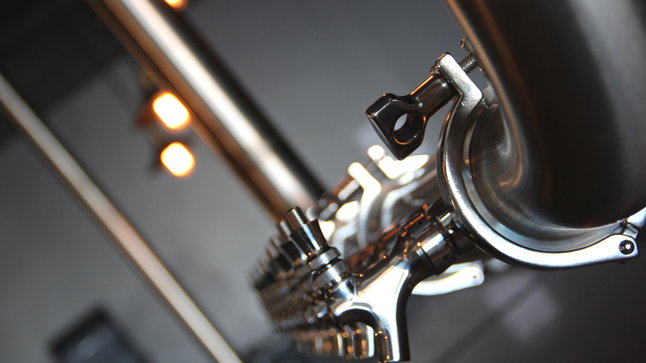 The hand-cobbled eight-tap tower will host a rotating crop of limited suds only available in tap form on-site (think small-release English barleywine aged in Templeton Rye barrels). Then there's also their four mainstays: Provider Ale, Rainmaker Double Red Ale, Size 7 IPA, and Dissent Dark Ale.
Ask Al Capone: anyone can be bought for the right price. Including him. On these 750ml bottles of Lunker.
Of course you can also take the fun with you in the form of a growler.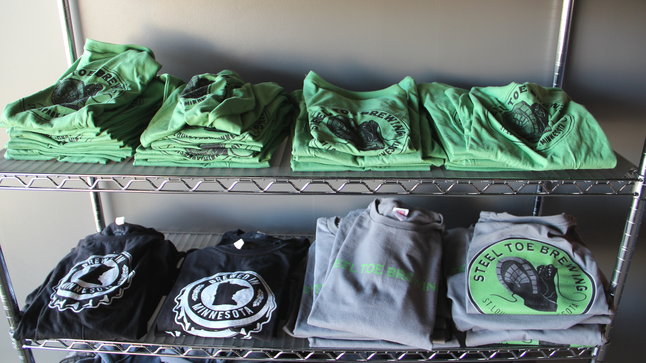 From tees to sweatshirts to pint glasses, there's also plenty of brewery merch on hand, so even if you can't find your stool, you'll at least be able to remember where you are.