MSP experts give you the best beers for Summer
Summers in Minneapolis-St. Paul are already better than Summers anywhere else, but we wanted to make the next few months of not-really-cold weather even better, so we've asked our very own boys of Summer -- five of MSP's most astute beer-guzzling aficionados -- what they're going to be drinking when the mercury rises. Here are their Summer suds selections:
Michael Wagner, The Four Firkins
Summit Brewing Co., Seasonal Summer Ale (Ale, 4.5% ABV)
Michael says: "Crisp, light mineral undertone, citrus, floral, and clean drying bitter hop finish. Nice hop character, but still a very refreshing, thirst quenching Summer blonde-ish ale. And now it's available in cans!"
Surly Brewing Co., Bitter Brewer (Not really a British Bitter, 4% ABV)
Michael says: "Delicate, biscuity malt, hints of marmalade, and floral hops. It's modeled after a classic English style that's easy to drink, low in alcohol, but mighty flavorful."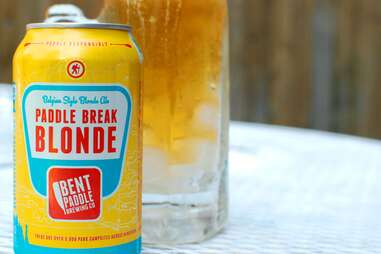 Jeremy Zoss, Zoss Media Craft Beer Public Relations
Bent Paddle, Paddle Break Blonde (Belgian Blonde Ale, 6% ABV)
Jeremy says: "I don't drink a ton of Belgians or blonde ales, so the first time I tried it I was a little surprised by how much I enjoy this beer. A lovely, light blonde with very refined and subtle fruity notes, I plan to keep Paddle Break in my fridge all Summer long."
Oskar Blues, Dale's Pale Ale (Pale Ale, 6.5% ABV)
Zoss feels strongly that Summer beer should come in a can, and that Dale's is "perfect for a hot day in the yard." Plus, "now that it's available in Minnesota, I don't have to drive to Wisconsin for this light, crisp ale." Unless it's Sunday... stupid blue laws.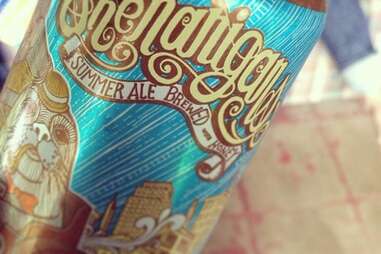 Dan Oskey, bar manager at Hola Arepa
Indeed Brewing Co., Shenanigans (American Pale Wheat Ale, 5% ABV)
Dan says: "I had this beer the other day -- with its beautiful crispness, it has a shandy-ish type flavor." That comes from the locally sourced honey, malted red wheat, and Sorachi Ace Hops. Wagner agrees with this pick as well for the "lemon grassy tones [making for] a balanced, intriguing, very drinkable Summer beer."
North Coast Brewing, Scrimshaw (Pilsner, 4.7% ABV)
Oskey says: "Perfect example of a pilsner, crispness at its finest." The Hallertauer and Tettnang hops are subtle, brewed with Munich Malt. The color of pale straw, this brew is the ultimate refresher.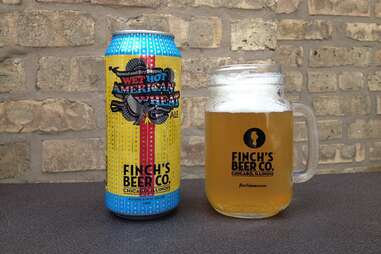 Sean LaBonty, beer man at the newly expanded Solo Vino wines
Finch's Beer Co., Wet Hot American Wheat (Wheat Ale, 5% ABV)
Sean says: "I love this super-tasty and refreshing wheat beer." It's available by the four pack in pint-sized cans.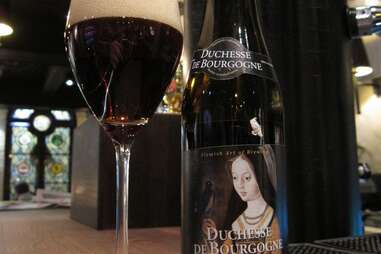 Brouwerij Verhaeghe, Duchesse de Bourgogne Flemish Sour Ale (Red Ale, 6% ABV)
This 750ml bottle is awesome on a hot Summer day with grilled brats, sauerkraut, apples and a spicy Dijon mustard. It's sour with a little sweet; beautiful and satisfying.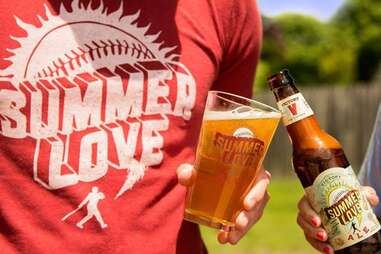 Nick Rancone, restaurant owner and beverage Svengali for Corner Table and the soon-to-open fried chicken and beer spot Revival
Victory Brewing, Summer Love Ale (Golden Ale, 5.2% ABV)
Nick says: "I can crush like six of these without blinking. High carbonation, light yeasty notes, little citrus, but this is more about the session style: lean and mean."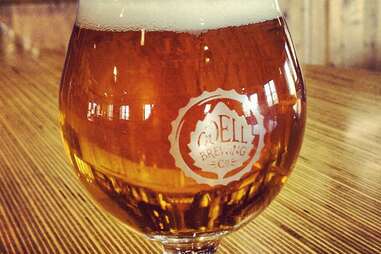 Odell Brewing Company, St. Lupulin (Extra Pale Ale, 6.5% ABV)
Nick says: "Not over-boozed, with a great balanced approach. The flavor is a beautiful blend of pine, grapefruit, and grass; and it has good carbonation, which is what I want for the Summer."