Everybody (including some lifestyle site that rhymes with "illest") probably has their own pick for Minnesota's best craft beer, but given how many great suds-makers there are in our fair state, and how many new ones are opening all the time, we... um, don't. Have one pick that is. We have almost a dozen -- on our list of the best breweries in Minnesota right now.
Recommended Video
Dreading the Holidays? You Need This Cranberry Sauce Margarita.
New Ulm
The classics are often classics for a reason and the folks at August Schell's Brewing have been going strong longer than just about anybody. With a wide range of craft beers covering everything from Oktoberfest to Grain Belt, they've got a little something for everybody.
Duluth
Our favorite brewery from the North Country relies on the cold water of neighboring Lake Superior as the foundation for its beers. Its flagship beer offerings are all solid and we're fans of both the citrusy Bent Hop Golden Pale IPA and its lush, chocolatey Black Ale.
Stillwater
Perhaps best known for its Farm Girl saison, which has become a fast TC classic, this brewery is situated just outside the city near the beautiful St. Croix River. Along with its year-round brews, it also works up a variety of seasonal and limited-run brews like its much-coveted Silhouette Russian imperial stout.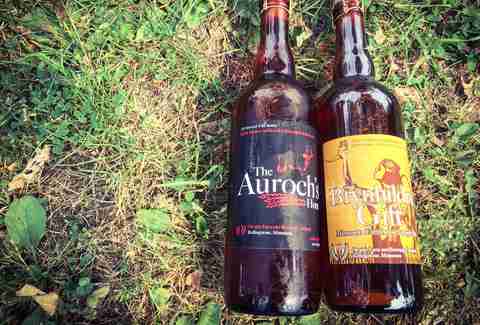 Rollingstone
This relatively small brewery may be hidden away down in the southeastern quadrant of the state, but it's turning out some pretty solid suds. The Auroch's Horn is a Belgian strong ale that rocks a 10% ABV and its Ode to a Russian Shipwright is a rich porter made with rye and spruce tips and comes in at a mellower 7.5% ABV.
St. Louis Park
This outfit, located just west of Minneapolis, is all about keeping it small and providing good beer at the end of a hard day's work. It offers four year-round brews that run the range of flavor profiles, from its Provider Ale with its floral, malty flavor and 5% ABV, to its oat-based Dissent dark ale, which is rich, smooth, and rings in at a 7% ABV. Steel Toe also runs a variety of seasonal beers including its Lunker, which in an English barleywine aged in old rye barrels.
South Minneapolis
Some breweries just have all the fun. and this south side brew shack is one of 'em: it features a constant barrage of live music and mini-festivals. It also happens to brew an excellent variety of beers from Belgian-style dubbels to German-style dunkelweizens. The Wodan Weizen is its take on a hefeweizen and its bright banana flavors make it an excellent summer beer.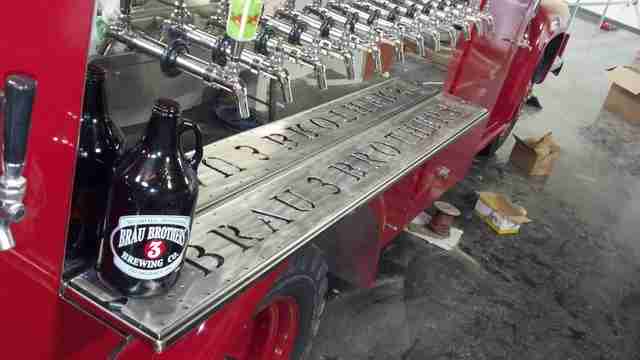 Marshall
Located way out in southwest Minnesota, this small-scale brewery is doing pretty big things. Its Moo Joos works to combine traditional milk and oatmeal stouts, which results in an extra-creamy, chocolatey beer, whereas its White Cap is its interpretation of a refreshing Belgian-style wheat beer.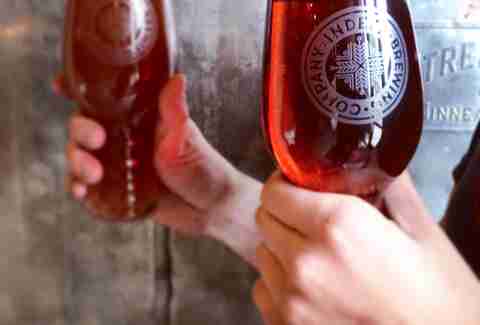 Northeast Minneapolis
The story of Indeed is the story of a few locals coming together over the love of great beer, and that really is reflected in its locally revered beers. Its hoppy Day Tripper can be found in most bars serious about their local craft brews, while Indeed's summertime Shenanigans, an American-style pale wheat beer, is great for any backyard party.
Downtown Minneapolis
Downtown's first craft brewery is still all in when it comes to providing a selection of excellent beers. Sweet Child of Vine was an instant scene stealer, while Lonely Blonde and Worthy Adversary were excellent additions to its roster. With the coming of fall comes Libertine, its imperial red, which is a robust, malty beer with just a touch of rye, and one of the few reasons to be glad when summer's over.
St. Paul
Another one of the Twin Cities' classic breweries that is absolutely still worth talking about. The EPA is a staple among both dive bars and gastropubs, and its onslaught of seasonal beers is eagerly awaited by the masses year after year. Currently, we're getting into Oktoberfest season and it brews one in the classic Märzen style with Northern Brewer hops from Germany, and come winter, we'll all be drinking its Frost Line Rye, brewed with delicious malted rye that offers up a cold weather reprieve.
Prospect Park, Minneapolis
There's absolutely nothing that this brewery doesn't have going for it right now. Great food, an incredible location, and the continual addition of top-shelf beers. Whether you're into the classic Furious or the sour Pentagram, Surly's laundry list of varietals keeps everybody's palates in check.
Sign up here for our daily MSP email and be the first to get all the food/drink/fun the Twin Cities have to offer.