When you live in a town that has almost as many great places to grab a beer as it has lakes, then finding a solid spot to swill some suds isn't the problem. No, the problem is missing out on a great spot 'cause there are just too many bars/breweries to choose from. At least it was until we put together this list of the 11 most underrated beer bars in Minneapolis.

Northeast
Originally known as Stasiu's, this classic Northeast dive is now the little sister to South Minneapolis' Rail Station and just like its older sibling, it rocks some serious beers: the 32 taps are mostly taken up by local and regional craft varieties including its own shandy (if you go in for that kind of thing).
Longfellow
With a host of local, regional, and national craft brews and a crazy number of TVs, you'll never have to miss a thing, at least not until you have to get up to use the facilities. Rumor has it that it also runs a karaoke show a few nights a week, but we wouldn't really know anything about that…
Seward
This little South Minneapolis gem just recovered from a fairly extensive remodel and we're happy to have it back. It boasts a decent variety of taps featuring local brewers like Surly, Bent Paddle, Fulton, and Indeed, along with a few solid out-of-state suds options like Bell's, Deschutes, and Lagunitas.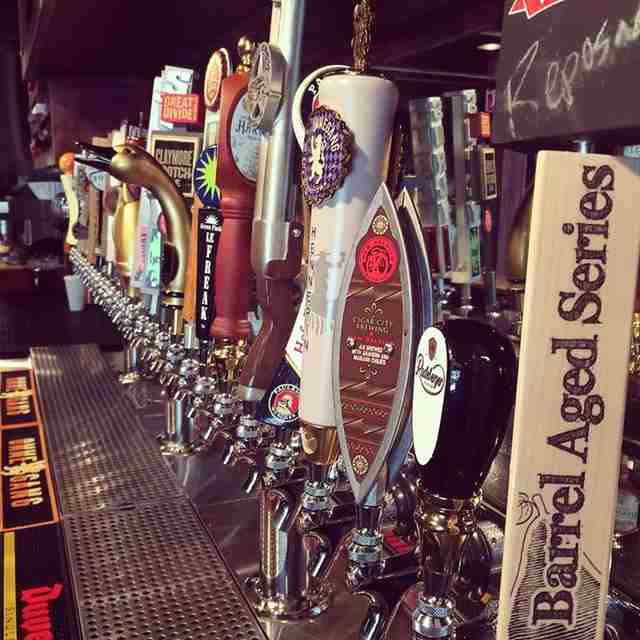 Powderhorn
These guys might carry more varieties of craft beer than they can fit people in their bar, which is OK because they offer a build-your-own-flight option. In addition to all their taps, they've also got a pretty great bottle selection featuring a handful of classic standbys from breweries like Rogue, Fat Tire, Summit, and Founders, along with some top-shelf Belgian brews including Duchesse de Bourgogne, La Trappe Quad, and Orval.
Midtown
Not only does this place brew a delicious selection of house beers, it also offers an arsenal of various bottles and cans. The Chit Chat Belgian-style white ale, which is a pretty easy drinker without falling short on flavor, is particularly good and the Philosopher's Stone Belgian-style dubbel is a fully robust beer with a variety of warm, toasty notes.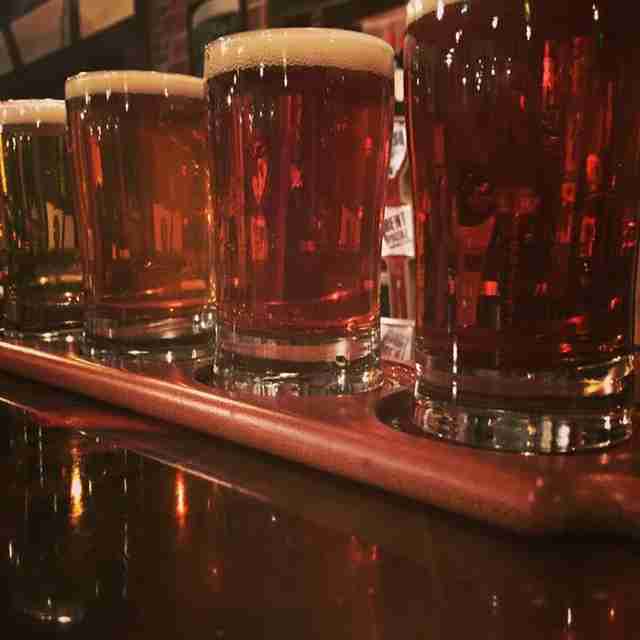 Uptown
This newish whiskey bar also has a lot going on in the way of beer: it stocks a lot of your classic Irish pub staples like Guinness, Harp, and Smithwick's, but there is also a handful of good local drinkers from Finnegans, Surly, and Indeed, ensuring you can get a decent pint with a solid whiskey back.
Downtown/Northeast
The Downtown location has 20 rotating taps while the Northeast spot has 18 featuring both locally brewed and imported varieties. In addition to all of the taps, Grumpy's also sports a pretty healthy collection of bottles and cans.
Downtown
All too often this place gets overlooked when it comes to great Twin Cities bars, but that might have something to do with the fact that it has been around since forever. Originally opened in 1934, it is still a solid drinking destination thanks to taps full of local brews along with a handful of German imports. Its specialty bottle list isn't too shabby either.
Lyndale
It's hard to believe that once upon a time, Muddy Waters was known as a divey little coffee shop, but since it opened in a new location with a veritable onslaught of taps, MW is now known as a divey little craft beer bar that focuses mostly on local and regionally brewed beers, and hosts a variety of beer-related events and special tappings.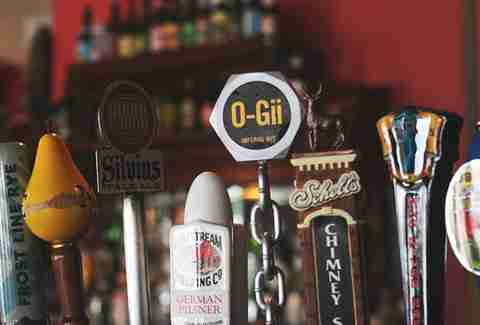 West Bank
When your motto is "No Crap On Tap," you've got a lot to live up to. Fortunately this campus bar has a custom-built 28-tap setup so it's definitely got some good stuff. The taps rotate frequently, but tend toward local along with a selection of good nationally brewed and imported varieties. There also tends to be a mix of special cask and nitro brews avaliable.
Uptown
Known mostly for its special, lesser-known cuts of delicious meat, along with a lush bourbon list, this Uptown meat palace also has a lot going on in terms of beer. Most brews come from either local brewers or from states within driving distance, but it also has a few delicious odd ducks on hand to help keep things fresh. In addition to that, there is a lot in the way of cheap king cans on the off chance you're looking to get your beer fix on a budget. Oh, and the custom-made wooden tap handles were also a nice aesthetic touch, but sadly they've recently been replaced by more conventional pulls.
Sign up here for our daily MSP email and be the first to get all the food/drink/fun the Twin Cities have to offer.
Keane Amdahl is a Minneapolis freelancer whose ability to put away beers at Grumpy's is pretty much the opposite of underrated. Follow him on Twitter @FoodStoned.