These days, any bar can line up 12 different taps on the wall and label itself a beer bar. But what they don't tell you is that 10 of those taps are bright yellow and full of fizz, with maybe one or two reserved for something local or off-the-beaten-path. Because of that, finding a bar willing to embrace beers of all kinds can be challenging. After all, a good beer bar should not be afraid of taking calculated risks for the sake of the beer lovers, and should bring in new guest beers and unique concoctions. So, to make sure you don't hit up some pseudo-beer bar -- and instead, support quality drinking -- we went out and found 10 of the best beer bars in the Twin Cities.
Recommended Video
Buffalo Chicken Beer Cheese Fondue Fries Are Like an Edible Sports Bar
North Loop
Opened in December 2013, The Freehouse is an ideal place to venture if you're looking for some great beer. It offers eight signature brews, ranging from traditional IPAs or Kölsch beers, to a coconut chai stout, and even two rotating cask selections made with anything from coffee & cocoa to blueberries. The bar is a big supporter of guest beers from both local and international brewers like Sociable Cider Werks (Minneapolis) and Pilsner Urquell (the Czech Republic). If you're stopping by for food as well as drinks, take advantage of one of the menu's many beer cocktails.
Downtown
An American bar with a Scotch flavor (we can't take credit for that line; it literally says it on the awning), Mackenzie doesn't mess around with its beer selection. Between the 24 different taps from all over the world, a secluded outdoor patio that tucks visitors away from the hustle of Hennepin Ave, and a location right smack in the heart of the Theatre District, Mackenzie proves there's no better spot to grab a beer before a play, or to pregame before a Twins or Timberwolves game. Honestly, it's a way better choice than Coors Light at some chain restaurant.
 
Cathedral Hill
This Selby Ave beer bar is a staple for suds geeks. Sure, that could be because of its cozy interior and outdoor patio, but we think it has something to do with the more than 70 drafts on tap. Then again, it could also be because of the very lengthy craft and bottled beer menus (yes, two menus). This place includes an ever-rotating lineup of lambics, sours, and ales, and even throws an occasional seasonal selection into the mix. If you're looking for another reason to stop by (other than the fact that it has so. much. beer.), the Happy Gnome hosts beer dinners that feature a different brewery each month. Plus, it's the home of the 2016 annual Firkin Fest. Enough said.
Lynnhurst
George & The Dragon isn't just a great spot because of the killer name (seriously, the place has "dragon" in the title); it's because the beer list is nearly unmatched. Just about every brew on tap is rooted right here in Minnesota, including Fulton, Surly, Bauhaus, and Insight. And we can't overlook "Mr. Miller's Pick," which gives the owner the chance to choose whatever he wants that day. After you're done choosing a beer (or having Mr. Miller choose one for you), check out the pub classics: bacon & onion dip, or the traditional bangers & mash, are undoubtedly some of the local favorites.
Seven Corners
Opened by two high school buddies who love beer, this neighborhood hangout has more than 100 tap lines and a reputation for limited-release kegs. The tap list is a veritable who's who of local breweries: Indeed, Steel Toe, Fair State, Bauhaus, Boom Island, Fulton, Castle Danger, and Able all make an appearance. Plus, every Monday is "Belgian night," with $5 Belgian beers from 5pm-close. And if you're looking to go easy on your wallet, there is always a featured "beer of the day" for just $3.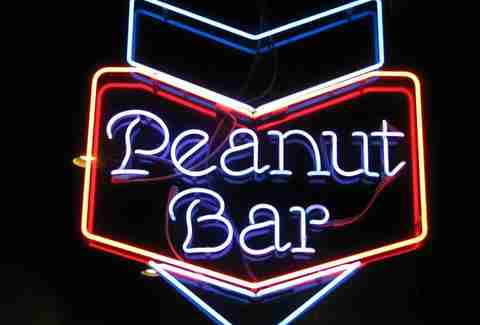 Uptown
Sometimes you want to go where everybody knows your name. But then other times, well, you'd rather go to a place that has free popcorn, peanuts, and more than 300 different bottles and 75 taps on the beer list. Uptown's Williams Pub & Peanut Bar is that place. It's been around for more than 50 years, and certainly doesn't put on any airs about being a simple jeans-and-T-shirt kind of stop. It also hosts a kick-ass daily happy hour (Monday-Friday 4-7pm and Saturday and Sunday 12-7pm), offering different beers by price via a color-coding system to make ordering easier. And if you're a gamer -- in the non-video sense -- there's a wide array of games at the lower level bar, including Big Buck Hunter, darts, pool, and even one of those annoying-but-really-addicting claw machines.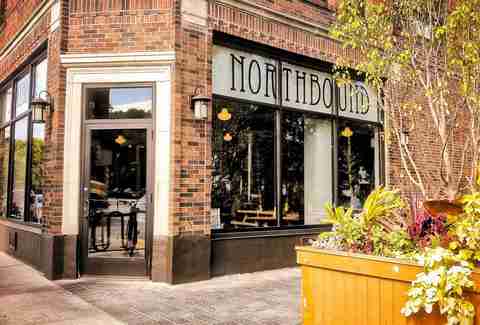 Nokomis/Longfellow
When Northbound was opening back in 2012, the owners offered potential investors an opportunity they couldn't pass up: free beer for life in exchange for a $1,000 investment. Since then, this place has received nods from the likes of USA Today; Diners, Drive-ins, and Dives; and even... us. It now offers patrons four year-round beers brewed in-house, as well as four rotating seasonal brews. And unlike a lot of taprooms in town, it has a heavy whiskey selection (because even beer snobs need to switch it up every now and then).
 
Lyn Lake
This spot is a coffee shop by day, craft beer mecca by night. It's known for having a great selection of seasonal brews and sours, and offers more than 30 beers on tap, ranging from Hamm's and PBR, to Indeed and Steel Toe, and a sizable amount in bottles and cans. Honestly, there's never a lack of options at this place. Stop by during the warm weather months to check out the outdoor patio, which opens up to the street.
King Field
Pat's Tap is a little bit of everything: it's a skee-ball club, a gastropub, a dive bar... an adult version of Chuck E. Cheese's. But aside from all that, it's a place that only serves beer in a can, as laid out in the "canifesto." Supposedly, serving beer in a can protects the drink and keeps in the freshness. But don't think there isn't a lot offered. Whether you're looking for blondes, pale ales, wheats, or gluten-free brews, you'll have no shortage of options to choose from. Hell, even if you aren't a beer person, you can still cozy up with a cocktail, mocktail, or a glass of wine.
 
50th and France
Pig & Fiddle, the sister shop of equally praiseworthy Muddy Pig in St. Paul, specializes in serving craft beer, offering 36 ever-changing draft lines, many of which tend to skew Belgian. It's a popular spot for beer and food lovers alike, as pairing dinners featuring local breweries such as 612 and Lake Monster happen often. Enjoy your beer at the bar, or outside on the quaint patio after a day of shopping. Just don't get too confused by the bathroom situation after a couple of pints: "boar" is for men, and "sow" is for women. You're welcome.
Sign up here for our daily MSP email and be the first to get all the food/drink/fun the Twin Cities have to offer.
Patrick Strait is a writer at Thrillist, and once met Hulk Hogan IRL. Follow him @patrickstrait.