These days, breweries are like weeds. Delicious, drinkable, hoppy weeds. And while we're completely into the idea of them taking over everything, keeping track of what's new and fresh has a way of growing stale. Instead of getting bitter that you may have missed the newest thing in the delicious Twin City's beer scene, we've rounded up the ones that you should definitely be checking out sometime in the very near future, because we really like you, as in like like you.
Recommended Video
Drink This Winter Bourbon Smash and Conquer Cold Weather Forever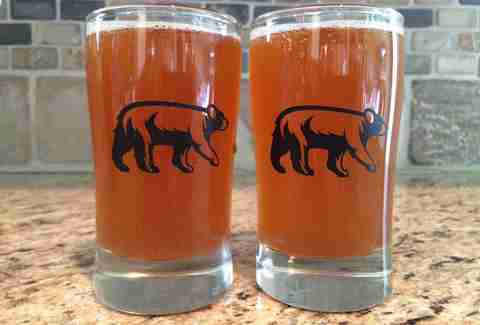 Maple Grove
It's becoming a tale as old as time: a couple of friends get together, one with an interest in homebrewing, the other, a mechanical engineer. The two join forces, and despite the obstacles, decide to open a brewery in an industrial park just outside the epicenter of a heavily trafficked suburb. Okay, maybe their story isn't all that typical, but they're certainly off to a solid start featuring a variety of different brews including their Lake Day session ale which rings in at a 4.9% ABV, all the way up to their Hopsessed, a double IPA that rings in at a hearty 8% ABV.
Anoka
The first brewery to hit this northern suburb is operated by a brother and sister duo who are looking to bring some decent beer to a town that was once overrun by macro-brews. While their ambition is mighty, their operation is fairly small, as they're currently rocking a four beer lineup, but as they tend to say, it's not the size of your line, right? Try out their Northern Honey Blonde, the Mighty Nice pale ale, or their Chocolate Moose Nuts.
Northeast
Having moved into the old Northgate Brewing location in NE Mpls last spring, these folks are delivering beer to the Twin Cities in a whole new way... as they're literally delivering it. Well, they do if you live in NE Mpls (and they deliver it by bike), but whether or not you join their CSA-style delivery service you can still head over to their new brewery and check out their variety of beers including their Lake Sandy Rye, the NE Nectar, or their Dark Territory, a dark chocolate coconut stout.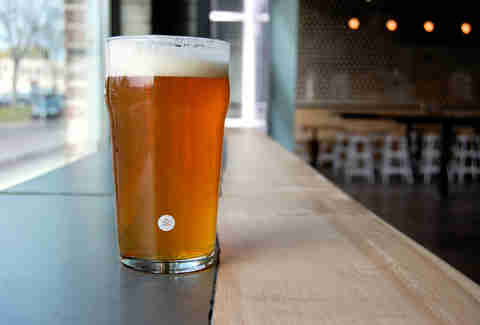 Northeast
Going for the 'farm to firkin' method of creating beer, these folks take their beer making seriously. With a fast and hard dedication to all things local, their line of craft brews is a celebration of Minnesota farmers' bounties. Currently they're doing four main styles including their First Light (an American IPA), the House Red (an American red ale), the Blk Wlf (a mild stout), and their Two Sparrows wheat pale ale, but we're really looking forward to see what the flavors of Minnesota can produce in the future.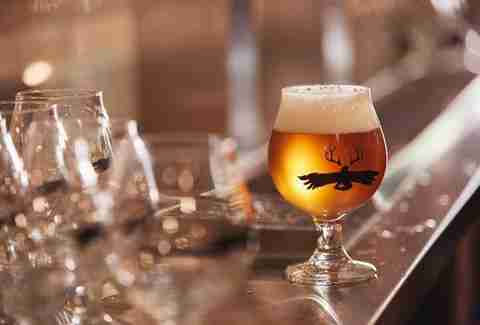 Loring Park
Specializing in Belgian farmhouse-style brews, this new addition to the Loring Park neighborhood is bringing on some seriously drinkable beverages. Check out their Great Wit North brewed with orange and coriander, or their Belgian silky stout. Currently they've got a special seasonal cranberry saison -- made with local cranberries, making it a perfect and refreshing winter drinker.
West Side
This was (is) the first craft brewery to open up on St. Paul's west side, just a hop, skip, and a jump away from the Wabasha Caves. It's the perfect place for a post exploration pint. As far as varieties go, they've got a lot to offer including their Implosion IPA, the West Side popper jalapeño cream ale, and their Imperial Cave stout. Head over and check them out soon, but be warned, they only keep weekend(ish) hours so if you're looking for a spot Monday-Wednesday, you might have to look elsewhere.
West 7th
Okay, these folks may be no strangers to the Twin Cities brew club, but after many years of brewing alongside Lucid Brewing Co. out in Minnetonka, they've finally gone and opened up their own brewery and taproom in what was once an auto repair shop. They currently brew a wide variety of beers, but they promise to always have eight different ones on tap including their Windvane red IPA, their Hopcromancer house IPA, and their Ominous double brown ale.
St. Anthony
Another established Minnesota brewing team have spread their wings and opened up their very own brewery and taproom. Having been producing their beer out of a Black River Falls facility, this move brings them into the big time. Well, okay, that's probably an exaggeration, but at least now you don't have to travel very far to find their Calhoun Claw pilsner or their Empty Row Boat IPA.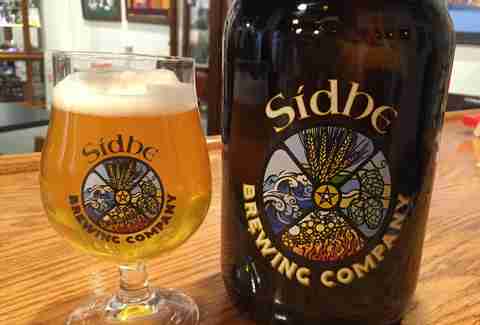 Payne-Phalen
Proof that there's still a lot of room for growth in this up and coming St. Paul neighborhood, this place opened last spring and has been satisfying their clientele's taste buds with tasty suds ever since. Featuring an interesting variety of craft beers including their Barking Cat Trappist and their Bast Kissed apple cider/cream ale blend they've definitely got a little bit of something-something going on for everybody.
Sign up here for our daily MSP email and be the first to get all the food/drink/fun the Twin Cities have to offer.
Keane Amdahl is a veteran Twin Cities drinker who's trying hard to not keep all of the beer to himself. Find out where you can get delicious beer too by following him on Twitter @Foodstoned.