Christmas in Montreal can be a beautiful time, you know, unless you're actually stranded here on the day itself -- and with most of the city shut down, it can be hard to find a place to drown your sorrows. Luckily, we have the rundown of all the places where you can grab a drink this December 25th.
Plateau
A staple in the Plateau since the 1990s, this casual pub with a restaurant license draws loyal fans from all across the city. For Christmas Day, Head Chef Marielvi Falvino is prepping a full-on turkey dinner starting at 8pm. 
 
The Main
Montreal's best dive bar will be open regular hours on Christmas Day. Come for cheap beer and free pool, stay for the excellent live bands, sticky floors and... who are we kidding, you come here for the cheap beer, and there ain't nothing wrong with that.
Mile End
Starting at 8pm on Christmas Day, Baldwin Barmacie will open its doors to the public. Enjoy vintage cocktails in a swanky, retro lounge atmosphere. 
 
Gay Village
Warm up your vocal cords with more than just booze at the fabulous Bar Le Cocktail, where a very merry karaoke will be happening starting at 2pm.
Old Montreal
Spending Christmas day at this mega-pub complex has become a must for many, and we wouldn't dare to argue with tradition. Though it lacks the cozy charm of some of our other options, the complex is also fairly well-known, and you're likely to be among fellow Christmas Day drinkers. Opens at 5pm. 
 
Plateau
This small and welcoming bar offers a variety of beers, shooters, and cocktails for those looking for a good place to spend the evening. BAR inc. opens at 9pm on Christmas Day, and we encourage you to come prepared for a good time.
Old Montreal
For those looking for a more upscale evening, Bistro Le Modavie will offer fine wine, cocktails, and typical bistro fare starting at 7pm. At 10pm, guitarist Greg Clayton will take to the stage on the first floor. Note that there will be no reservations taken for the night, and space may be limited. 
 
Downtown
Though this music venue and dive bar usually presents more alternative fare, for Christmas Day, Piranha Bar lets you take the stage. Karaoke is to be had at the Piranha Bar, starting at 9pm and until closing.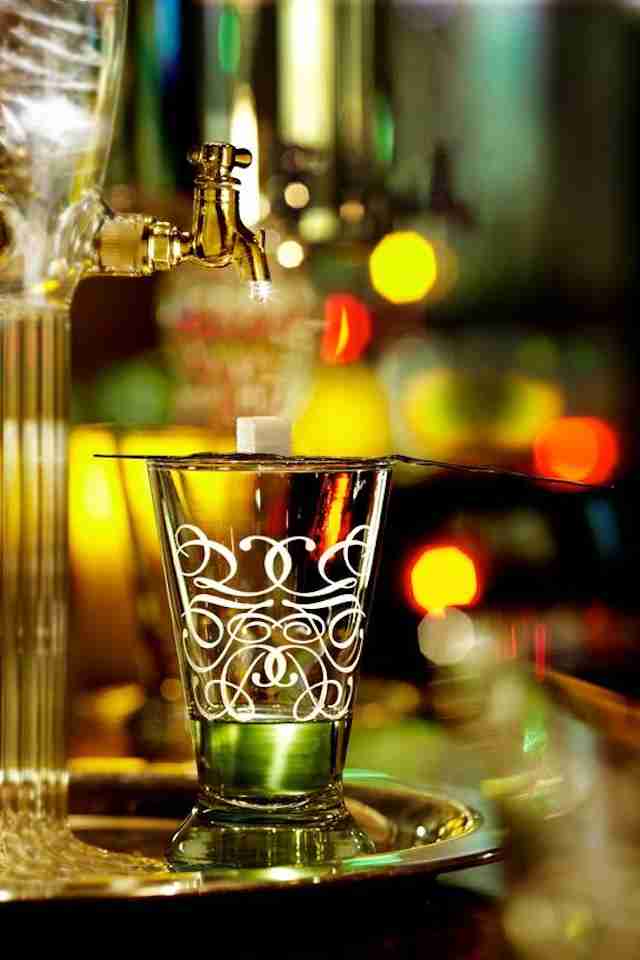 Old Montreal
Kicking the class up to a whole new level is Sarah B. at the InterContinental Montreal, a place dedicated to celebrating one of the most infamous libations in history -- absinthe. Partake in a full absinthe ceremony or enjoy the restaurant's special Noel menu for $69 starting at 5:30pm.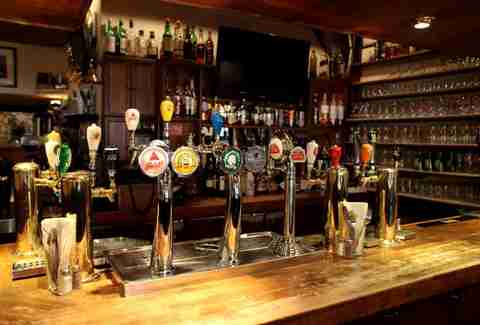 Notre-Dame-de-Grâce
Come grab a pint at this warm Celtic pub anytime after 1pm. The Monkland location is the only location open, but it opens early, and the beer will keep flowing until the last of the guests leave. 
 
Notre-Dame-de-Grâce
If Chinatown is where you go on Christmas Eve, then Notre-Dame-de-Grâce is the place to be on Christmas Day. Le Next Door will open at 6pm, and while the kitchen is closed for regular orders, patrons are encouraged to bring a dish for its annual free turkey potluck dinner. We couldn't think of a cozier way to spend Christmas.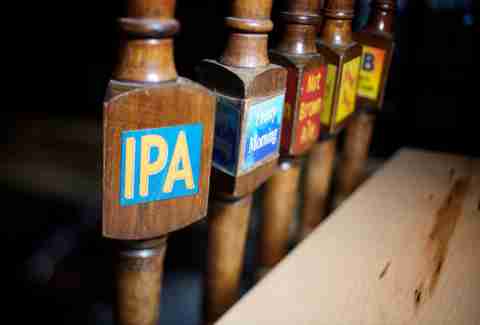 Golden Square Mile
If what you're looking for on Christmas Day is a great microbrewery with a wide selection of local beers, then Brutopia is the place for you. Open from 3pm until midnight and serving its regular menu, you can't go wrong with this place.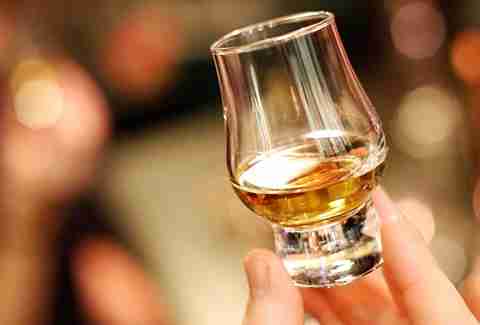 Golden Square Mile
This traditional Irish pub will open at 7pm on Christmas Day. Though the kitchen will be closed, the bar is open, and a band will be playing starting at 10pm -- what more could you ask for? 
 
Golden Square Mile
It's easy to feel at home in this Plateau bar, where pretenses are left at the door and the beer flows freely. Drop by anytime after 3pm, and waste the afternoon away in comfort.
Golden Square Mile
Opening at 4 pm, it will be business as usual at the Typhoon Lounge. Which means that you can taste one of its legendary burgers while knocking back quite a few martinis. Now that's the life. 
 
Downtown
On Christmas Day, McLean's Pub will open at 3pm and will stay open until 3am. There is a Jewish comedy show on Dec. 24th, and the bar is looking to book an act for Christmas Day -- so if you've got any ideas, let them know.
Gay Village
From 7pm until closing time, Saloon Bistro Bar will be serving its regular menu items and drinks. And with its central location, there's bound to be other people braving Christmas Day there along with you. 
 
Old Montreal
With a tagline like "sinners welcome", you just know Le Confessionnal is going to be open on Christmas Day -- and that it's going to be a good time. Come by to this richly decorated, red-lit bar anytime after 10pm, and forget all your worries and cares.
Downtown
Starting at 4pm, Montreal's only "Canadian" pub will open its doors to Christmas Day for customers who want to feast on one of its delicious hot dogs or share a pitcher of sangria.